Mar 04, 2014
Learning To Distinguish Different Types Of Cold
Steven Goddard, Real Science
Handy chart to distinguish AGW caused cold from regular cold: Learning To Distinguish Different Types Of Cold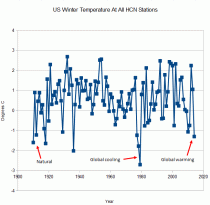 Enlarged
Jeff Masters of the Weather Underground and now of the Weather Company (formerly known as The Weather Channel) says that this winter's cold and snow is due to global warming. It is important that we learn to distinguish between natural cold, global cooling cold, and global warming cold. The chart above makes the distinctions 'abundantly clear.'
As a smart man once said "Two things are infinite: the universe and human stupidity; and I'm not sure about the universe"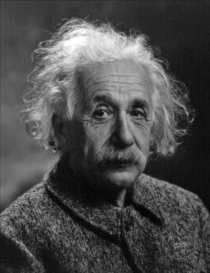 2013/14 RANKING AMONG COLDEST WINTERS ON RECORD
Ironwood, Michigan 1st
Marquette, Michigan 1st
Eau Claire, Wisconsin 1st
Rhinelander, Wisconsin 1st
Oshkosh, Wisconsin 1st
Sturgeon Bay, Wisconsin 1st
Munising, Michigan 2nd
Green Bay, Wisconsin 2nd
Wausau, Wisconsin 2nd
Alpena, Michigan 2nd
Houghton Lake, Michigan 2nd
Duluth, Minnesota 2nd
International Falls, Minnesota 2nd
Chicago, Illinois 3rd
Rockford, Illinois 3rd
Mason City, Iowa 3rd
Wheaton, Minnesota 3rd
St. Cloud, Minnesota 4th
Waterloo, Iowa 4th
Flint Michigan 5th
Sault Ste Marie, Michigan 6th
Sisseton, South Dakota 6th
Fort Wayne, Indiana 6th
South Bend, Indiana 6th
Saginaw, Michigan 7th
Watertown, South Dakota 7th
Detroit, Michigan 8th
Milwaukee, Wisconsin 10th
Madison, Wisconsin 11th
Mar 01, 2014
Renewable Energy in Decline
By Steve Goreham
Originally published in Communities Digital News.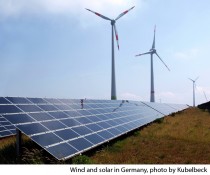 The global energy outlook has changed radically in just six years. President Obama was elected in 2008 by voters who believed we were running out of oil and gas, that climate change needed to be halted, and that renewables were the energy source of the near future. But an unexpected transformation of energy markets and politics may instead make 2014 the year of peak renewables.

In December of 2007, former Vice President Al Gore shared the Nobel Peace Prize for work on man-made climate change, leading an international crusade to halt global warming. In June, 2008 after securing a majority of primary delegates, candidate Barack Obama stated, "...this was the moment when the rise of the oceans began to slow and our planet began to heal..." Climate activists looked to the 2009 Copenhagen Climate Conference as the next major step to control greenhouse gas emissions.

The price of crude oil hit $145 per barrel in June, 2008. The International Energy Agency and other organizations declared that we were at peak oil, forecasting a decline in global production. Many claimed that the world was running out of hydrocarbon energy.

Driven by the twin demons of global warming and peak oil, world governments clamored to support renewables. Twenty years of subsidies, tax-breaks, feed-in tariffs, and mandates resulted in an explosion of renewable energy installations. The Renewable Energy Index (RENIXX) of the world's 30 top renewable energy companies soared to over 1,800.

Tens of thousands of wind turbine towers were installed, totaling more than 200,000 windmills worldwide by the end of 2012. Germany led the world with more than one million rooftop solar installations. Forty percent of the US corn crop was converted to ethanol vehicle fuel.

But at the same time, an unexpected energy revolution was underway. Using good old Yankee ingenuity, the US oil and gas industry discovered how to produce oil and natural gas from shale. With hydraulic fracturing and horizontal drilling, vast quantities of hydrocarbon resources became available from shale fields in Texas, North Dakota, and Pennsylvania.

From 2008 to 2013, US petroleum production soared 50 percent. US natural gas production rose 34 percent from a 2005 low. Russia, China, Ukraine, Turkey, and more than ten nations in Europe began issuing permits for hydraulic fracturing. The dragon of peak oil and gas was slain.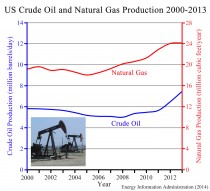 In 2009, the ideology of Climatism, the belief that humans were causing dangerous global warming, came under serious attack. In November, emails were released from top climate scientists at the University of East Anglia in the United Kingdom, an incident christened Climategate. The communications showed bias, manipulation of data, avoidance of freedom of information requests, and efforts to subvert the peer-review process, all to further the cause of man-made climate change.

One month later, the Copenhagen Climate Conference failed to agree on a successor climate treaty to the Kyoto Protocol. Failures at United Nations conferences at Cancun (2010), Durban (2011), Doha (2012), and Warsaw (2013) followed. Canada, Japan, Russia, and the United States announced that they would not participate in an extension of the Kyoto Protocol.

Major climate legislation faltered across the world. Cap and trade failed in Congress in 2009, with growing opposition from the Republican Party. The price of carbon permits in the European Emissions Trading System crashed in April 2013 when the European Union voted not to support the permit price. Australia elected Prime Minister Tony Abbott in the fall of 2013 on a platform of scrapping the nation's carbon tax.

Europeans discovered that subsidy support for renewables was unsustainable. Subsidy obligations soared in Germany to over $140 billion and in Spain to over $34 billion by 2013. Renewable subsidies produced the world's highest electricity rates in Denmark and Germany. Electricity and natural gas prices in Europe rose to double those of the United States.

Worried about bloated budgets, declining industrial competitiveness, and citizen backlash, European nations have been retreating from green energy for the last four years. Spain slashed solar subsidies in 2009 and photovoltaic sales fell 80 percent in a single year. Germany cut subsidies in 2011 and 2012 and the number of jobs in the German solar industry dropped by 50 percent. Renewable subsidy cuts in the Czech Republic, Greece, Italy, Netherlands, and the United Kingdom added to the cascade. The RENIXX Renewable Energy Index fell below 200 in 2012, down 90 percent from the 2008 peak.

Once a climate change leader, Germany turned to coal after the 2012 decision to close nuclear power plants. Coal now provides more than 50 percent of Germany's electricity and 23 new coal-fired power plants are planned. Global energy from coal has grown by 4.4 percent per year over the last ten years.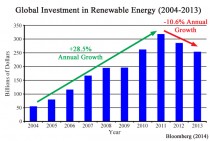 Spending on renewables is in decline. From a record $318 billion in 2011, world renewable energy spending fell to $280 billion in 2012 and then fell again to $254 billion in 2013, according to Bloomberg. The biggest drop occurred in Europe, where investment plummeted 41 percent last year. The 2013 expiration of the US Production Tax Credit for wind energy will continue the downward momentum.

Today, wind and solar provide less than one percent of global energy. While these sources will continue to grow, it's likely they will deliver only a tiny amount of the world's energy for decades to come. Renewable energy output may have peaked, at least as a percentage of global energy production.

Steve Goreham is Executive Director of the Climate Science Coalition of America and author of the book The Mad, Mad, Mad World of Climatism: Mankind and Climate Change Mania.

Feb 16, 2014
Putting an end to the EPA's 'secret science'
By Ron Arnold, Washington Examiner
American taxpayers foot the bill for the Environmental Protection Agency's costly regulations, and they have a right to see the underlying science. EPA bureaucrats routinely hide this public information, insolently foreshadowing President Obama's recently outed code of ethics, "I can do anything I want."
As Rep. Lamar Smith, R-Texas, bluntly forced the issue, "Virtually every regulation proposed by the Obama administration has been justified by nontransparent data and unverifiable claims."
"Nontransparent data and unverifiable claims"? Translated from scientese, it's like this: If you're a good scientist, you make an exact, detailed description of how you did your study or research so anybody else can follow your description and get the same result.
If you won't tell anybody how you did it, your work is not "transparent".
If you do tell and nobody else can get the same result you got, your science is junk, or not "reproducible" - not verifiable.
Face it, EPA science is junk science and they're hiding that fact.
Smith is in a position to do something about Obama's scofflaws: he's chairman of the House Science, Space and Technology Committee, where his panel this Tuesday held a hearing on "Ensuring Open Science at EPA."
It was the launching pad for the Secret Science Reform Act of 2014, a bill to bar the EPA from proposing regulations based upon science that is not transparent or not reproducible.
That sent shockwaves through Big Green, which has a vested interest in hiding outdated, biased, falsified, sweetheart-reviewed, and even non-existent "science" that has destroyed the lives of thousands in the death-grip of agenda-driven EPA rules.
Environment Subcommittee Chairman Rep. David Schweikert, R-Ariz., gaveled the hearing to order. "For far too long," he said, "the EPA has approved regulations that have placed a crippling financial burden on economic growth in this country with no public evidence to justify their actions."
The average American would probably ask why the EPA is such a problem. The first witness told why: John D. Graham, a dean at Indiana University and former administrator of the Office of Information and Regulatory Affairs, has years of experience telling good science from junk.
Graham surprisingly said that EPA science standards are "quite high" because lives depend upon proper rules to protect us from the harmful effects of pollution while avoiding data errors that can unjustly destroy whole sectors of America's economy.
EPA isn't living up to its standards. Why not?
EPA's downfall is its poorly developed science culture, said Graham. "In my experience working with EPA, I have found that the political, legal and engineering cultures are fairly strong but the cultures of science and economics are highly variable ... First-rate scientists who are interested in public service employment might be more inclined to launch a career at the National Academy of Sciences" or elsewhere.
Most damning, Graham cited a decade of National Science Foundation reports documenting the bad quality, transparency and reproducibility of EPA's scientific determinations.
Dr. Louis "Tony" Cox, chief sciences officer at Nexthealth Technologies, needs access to sound data for his work on health risk assessment, but he's more than alarmed at the state of EPA science. Cox sees "catastrophic failure in the reproducibility and trustworthiness of scientific results."
Even science editors complain that many published research articles are false and even peer-reviewed results are not reproducible.
EPA demands sensational reports, true or not, and isn't checking scientists' work.
In short, we need junk sniffers.
Raymond J. Keating, chief economist of the Small Business & Entrepreneurship Council, who testified for the Center for Regulatory Solutions, provided one of the hearing's big shockers: "The annual cost of federal regulations registered $1.75 trillion in 2008."
A highly credentialed witness, Johns Hopkins School of Public Health Professor Ellen Silbergeld, picked the Secret Science Reform bill apart. She hit two points: lack of protection for patient information privacy in EPA health studies, and a requirement for everyone but industry to reveal their data.
In rebuttal of both points, Graham noted that the National Academy of Sciences is now focusing not on whether patient data is to be shared, but how to do it while protecting privacy; and the Secret Science Reform bill requires all EPA science, regardless of source or funding, to have open data, including industry.
Rep. Jim Bridenstine, R-Okla., asked of the witness panel, "Do any of you disagree with the principle that in [the] case of taxpayer-funded research or studies, the public should have access to the underlying data?" Silbergeld responded, "As stated in my testimony, for reasons given, I disagree with that - respectfully."
EPA is basing major regulatory decisions on junk and inviting a rebellion by doing it.
Taxpayers must become America's army of junk science sniffers and ruthlessly axe the EPA's heart rot - respectfully, of course.
RON ARNOLD, a Washington Examiner columnist, is executive vice president of the Center for the Defense of Free Enterprise.
Feb 08, 2014
House introduced a bill that would require the EPA to release the data behind its policies
A coalition of House Republicans have introduced a bill that would require the Environmental Protection Agency to publicly release all research related to a policy before implementing it. The Secret Science Reform Act of 2014 is meant to allow independent scientists to verify the data behind environmental regulations, creating more accountability for the agency. It's also a way for the agency's opponents to create more barriers to regulation and attempt to discredit environmental policies.
"Virtually every regulation proposed by the Obama administration has been justified by nontransparent data and unverifiable claims," writes House Committee on Science, Space, and Technology Chair Lamar Smith (R-TX), who is also a sponsor of the bill. "The American people foot the bill for EPA's costly regulations, and they have a right to see the underlying science."
The bill is short, but it's also fairly broad. Before proposing or finalizing any regulation, hazard assessment, standard, or piece of guidance, the EPA must "specifically identify" each piece of scientific or technical information that it's relying on, then make that data public in a way that lets outsiders independently analyze and attempt to reproduce the results. That technical information includes not only data points but analysis and "detailed descriptions" of how to access and use the information. Obama has already told agencies to make any federally funded research freely available to the public, and it's not clear how dramatically this would change current practice; the EPA did not immediately return a request for comment.
Obama's EPA has made mitigating and preparing for climate change a priority, and it's done so in part by placing new regulations on things like coal plants. This hasn't sat well with Congress members who are both opposed to environmental regulation generally and dubious that climate change even exists or is caused by humans. Though it's not raised explicitly in the bill, Smith has expressed skepticism over the issue, and his fellow chair and co-sponsor David Schweikert (R-AZ) says his bill is necessary to stop the EPA from making policy based on "the whims of far-left environmental groups." The agency, he says, has created regulations that "placed a crippling financial burden on economic growth in this country with no public evidence to justify their actions."
The EPA's own IG scolded them for not following the requirements of the Information Quality Act that requires all agencies to do their own analysis and publish the information in support of all actions taken. The EPA has been on a regulatory rampage based on bad science done by far left environmental groups that does not survive scrutiny. All the models the EPA use have failed miserably. They should be defunded and defanged. Oh and tell Hollywood to make movies not promote policy about things you know precious little about. Nothing makes me madder than to see billions go to the useless UN and the environmental groups. Instead of helping mankind, they want to strip the world of its current energy sources, push wind power that kills 600,000 to 900,000 birds including many endangered and protected species, and endangers the health and safety of people anywhere near these monstrosities. They cause energy prices to skyrocket and threaten brownouts and blackouts and drive industry away and unemployment up. I talked to a missionary from India today how there are real problems in the world, high among them is finding fresh water to drink and power to provide light and energy for refrigeration and heating. The environmental movement actually resists these efforts. Some of the key puppetmasters believe there are too many people in the world. Wacky Ted Turner says the world really can only sustain 250 to 500 million (there are 7.1 billion). Bonnie Prince Charles is in his camp and a long list of others including some in the Obama administration. Actually you could take all 7.1 billion people and put them side by side and they would fit in Rhode Island.
Charitable organizations do far more good than the UN and swimming in money environmental groups. $500 can provide a fresh water supply to a village, $2500 home for a family. These charitable groups make the most of every penny. Please stop providing any aid to the NGOs and work with the local charities if you care about the world's poor. And contact you congress man or women and tell them to support reins on the EPA if you care about the future of our own poor and middle class.
Feb 06, 2014
Lord Momckton challenges His Royal Highness, Prince Charles to debate claims about apocalypticism
Lord Christopher Monckton
His Royal Highness The Prince of Wales,
Clarence House, London.
Candlemas, 2014
Your Royal Highness' recent remarks describing those who have scientific and economic reason to question the Establishment opinion on climatic apocalypse in uncomplimentary and unroyal terms as "headless chickens" mark the end of our constitutional monarchy and a return to the direct involvement of the Royal Family, in the Person of our future king, no less, in the cut and thrust of partisan politics.
Now that Your Royal Highness has offered Your Person as fair game in the shootout of politics, I am at last free to offer two options. I need no longer hold back, as so many have held back, as Your Royal Highness' interventions in politics have become more frequent and less acceptable in their manner as well as in their matter.
Option 1. Your Royal Highness will renounce the Throne forthwith and for aye. Those remarks were rankly party-political and were calculated to offend those who still believe, as Your Royal Highness plainly does not, that the United Kingdom should be and remain a free country, where any subject of Her Majesty may study science and economics, may draw his conclusions from his research and may publish the results, however uncongenial the results may be.
The line has been crossed. No one who has intervened thus intemperately in politics may legitimately occupy the Throne. Your Royal Highness' arrogant and derogatory dismissiveness towards the near-50 percent of your subjects who no longer follow the New Religion is tantamount to premature abdication. Goodnight, sweet prince. No more "Your Royal Highness."
Hi, there, Chazza! You are a commoner now, just like most of Her Majesty's subjects. You will find us a cheerfully undeferential lot. Most of us don't live in palaces, and none of us goes everywhere with his own personalized set of monogrammed white leather lavatory seat covers.
The United Kingdom Independence Party, which until recently I had the honor to represent in Scotland, considers - on the best scientific and economic evidence - that the profiteers of doom are unjustifiably enriching themselves at our expense.
For instance, even the unspeakable Intergovernmental Panel on Climate Change has accepted advice from me and my fellow expert reviewers that reliance upon ill-constructed and defective computer models to predict climate was a mistake. Between the pre-final and final drafts of the "Fifth Assessment Report," published late last year, the Panel ditched the models and substituted its own "expert assessment" that in the next 30 years the rate of warming will be half what the models predict.
In fact, the dithering old fossils in white lab coats with leaky Biros sticking out of the front pocket now think the rate of warming over the next 30 years could be less than in the past 30 years, notwithstanding an undiminished increase in the atmospheric concentration of plant food. Next time you talk to the plants, ask them whether they would like more CO2 in the air they breathe. Their answer will be Yes.
The learned journals of economics are near-unanimous in saying it is 10-100 times costlier to mitigate global warming today than to adapt to its supposedly adverse consequences the day after tomorrow.
Besides, in the realm that might have been yours there has been no change none at all in mean surface temperature for 25 full years. So if you are tempted to blame last year's cold winter (which killed 31,000 before their time) or this year's floods (partly caused by the Environment Agency's mad policy of returning dozens of square miles of the Somerset Levels to the sea) on global warming, don't.
You got your science and economics wrong. And you were rude as well. And you took sides in politics. Constitutionally, that's a no no. Thronewise, mate, you've blown it.
On the other hand, we Brits are sport-mad. So here is option 2. I am going to give you a sporting second chance, Charlie, baby.
You see, squire, you are no longer above politics. You've toppled off your gilded perch and now you're in it up to your once-regal neck. So, to get you used to the idea of debating on equal terms with your fellow countrymen, I'm going to give you a once-in-a-reign opportunity to win back your Throne in a debate about the climate. The motion: "Global warming is a global crisis." You say it is. I say it isn't.
We'll hold the debate at the Cambridge Union, for Cambridge is your alma mater and mine. You get to pick two supporting speakers and so do I. We can use PowerPoint graphs. The Grand Debate will be televised internationally over two commercial hours. We let the world vote by phone, before and after the debate. If the vote swings your way, you keep your Throne. Otherwise, see you down the pub.
Cheers, mate!
Viscount Monckton of Brenchley
Jan 13, 2014
Global Cooling: Is an Ice Age Coming?
Dale Hurd
COPENHAGEN, Denmark: It wasn't supposed to happen: a ship full of scientists and environmentalists sent to the Antarctic to find melting ice from global warming got stuck in frozen ice from fearsome cold.
Then, the rescue ship got stuck in the ice, too.
Critics liken the incident to the climate change movement itself: stuck in denial over the fact that the climate is not getting warmer but seems to be getting much colder.
The climate is changing, but it's not changing the way climate change crowd predicted it would. Nature has made a mockery of global warming, so who are the real climate deniers?
Ice is not only growing in the South Pole, but in parts of the North Pole, too. And the coldest arctic temperatures in decades have descended upon North America.
But that didn't stop Greenpeace from trying to scare children last month with a video of a sweaty, beleaguered Santa Claus threatening to call off Christmas because the North Pole is melting.
Global Cooling
The fact that Arctic ice is growing may not be the good news that it seems to be. There are signs that the Earth is entering a very unpleasant cooling period. Sunspot activity remains very low.
"The sun has been very unusual for almost 15 years now," Jens Pedersen, senior scientist at the Denmark's Technical University, said.
Pedersen said the sun recently reached solar maximum and that there should be a lot of sunspot activity, but there isn't.
"We have to go back 100 years to find a solar maximum that was as weak as the one we are in right now," he told CBN News. "And the recent solar minimum...one has to go back 200 years to find one that was as weak."
The last time the sun was this quiet, North America and Europe suffered through a weather event from the 1600s to the 1800s known as "Little Ice Age," when the Thames River in London regularly froze solid, and North America saw terrible winters. Crops failed and people starved.
Hiding the Evidence
Pedersen said climate scientists know the Earth stopped warming 15 years ago. But the United Nations Intergovernmental Panel on Climate Change, of which Pedersen is an expert reviewer, suppressed a recent report from its own scientists that the U.N.'s climate model has been proven wrong.
"In particular one of the issues has been why global warming has stopped during the last 15 years, and climate scientists were very frank that the climate models do not match the climate we observe," Pedersen said.
But politicians removed that embarrassing finding from the final draft. It's as if the alleged danger from climate change can't be wrong because it is now too important.
It has become a political movement, a cash cow for climate scientists and environmental groups, and a way for world leaders to control economies and people.
"It's a political agenda," Dan Gainor, vice president of business and culture at the Media Research Center, said. "When you look at what the government will be able to do with climate change, it gives them (access) into every aspect of our lives."
A Case of Climatism
Steve Goreham, author of The Mad, Mad, Mad World of Climatism, calls it "climatism."
"It's an ideology and it's a belief that man-made greenhouse gases are destroying Earth's climate," Goreham explained. "But it has become a path for global change across the world for adopting green economies and electric cars and putting wind turbines everywhere and changing light bulbs."
And it doesn't matter how much the climate change prophets of doom get it wrong. Global warming advocate Al Gore claimed all the ice in the Arctic would be melted by now. but it's growing.
Others predicted a shrinking food supply and flooded coastlines. Hurricane Sandy and Typhoon Haiyan are said to be the result of climate change. But that ignores the fact that worse tropical cyclones occurred in the 1960s.
Nevertheless, the climate change agenda is moving forward. The world is already spending at least $250 billion a year on it, and environmentalists want more. Activists are demanding what they call "climate justice" from developed nations.
"What they really want to do is dump trillions into it, somewhere between one and three percent of global GDP," Gainor said.
Throwing the Poor Under the Bus?
Climate change skeptics have been censored and compared to Holocaust deniers and even child molesters. But forgotten in all the effort to save the world from warming is the effect on the world's poor.
Goreham said more than a billion people do not have access to electricity, and almost as many struggle with unreliable power. Cheap electricity from coal could be a savior for the world's poor.
But the world's wealthy nations don't want them to have it, all in the name of saving the planet from a crisis that mounting evidence suggests is non-existent.
Jan 08, 2014
Climate Alarmists Trash IPCC Cold Spell Predictions
James Taylor
Global warming alarmists are defying the "settled science" of the United Nations Intergovernmental Panel on Climate Change, with alarmists now claiming global warming causes more frequent and severe cold spells. The alarmists' claim, presented while the nation is being pummeled by historically cold weather, may give them short-term public relations exposure for their mythical global warming crisis, but it completely contradicts the latest IPCC report that alarmists claim is indisputable settled science.
Faced with the embarrassment of historic cold walloping most of the nation, global warming alarmists now claim cold temperatures prove a global warming crisis. The Christian Science Monitor, Huffington Post, Daily Beast, and Time magazine are just a few of the media outlets blaming global warming for the cold temperatures. According to the media reports, global warming causes more frequent and severe winter cold spells, like the one presently gripping the nation. The media stories trot out and quote the usual band of prominent alarmists to support their alarmist storyline.
Nevertheless, these are the same media outlets and global warming activists who repeatedly tell us the IPCC represents settled science compiled in near unanimity by all the world's most expert scientists. So what does the latest IPCC report say about severe cold spells?
In IPCC's Working Group II: Impacts, Adaption and Vulnerability, we are told there will be "warmer winters and fewer cold spells, because of climate change."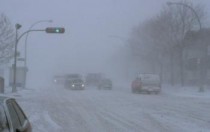 Somebody please get the global warming alarmists to hole up in a room somewhere, debate each other about whether global warming causes more or less severe cold spells, and then let us know when they have a consistent answer.
Dec 19, 2013
'MASSIVE SEIZURE OF POWER': Climate scientists, economists challenge EPA
Michael Bastasch, Daily Caller
A group of climate scientists and economists are challenging the Environmental Protection Agency's authority to regulate greenhouse gas emissions from power plants and other stationary sources.
These critics see a "massive seizure of power" by the agency.
The scientists and economists, including the former chair of the EPA's Science Advisory Committee, filed an amicus brief with the Supreme Court, arguing that the agency does not have the authority to permit greenhouse gases from stationary sources. According to the group, such a permitting scheme is a "naked power grab of the most cynical sort."
"There is no avoiding that this rule is a massive seizure of power, indeed likely far and away the largest seizure of power by any government agency ever," reads the amicus brief.
"Under the guise of a technical statutory interpretation, the EPA now asserts it has a central role for itself to control and dictate all aspects of our lives under an over 30-year-old statutory provision never previously thought remotely to cover this subject matter," the brief continues.
The Supreme Court will hear arguments from the EPA and some states and energy companies in February regarding the agency's greenhouse gas permitting system. The central question of the case is, whether or not the EPA's authority to regulate emissions from cars and trucks gives the agency the authority to set standards for stationary facilities, like power plants and refineries.
The EPA argues that it has the authority to permit stationary sources, but petitioners say that such a permitting scheme would be unworkable since greenhouse gases stem from global emissions and can't be controlled by limiting U.S. emissions alone.
The high court's decision will have huge implications for the energy sector and for the economies of coal states. Given that, several Republican lawmakers have injected themselves into this case, arguing that the court should rule against the EPA.
"The EPA continually attempts to sidestep Congress and expand its role in advancing a partisan political agenda," said Texas Republican Rep. Lamar Smith. "The Obama administration continues to overstep its constitutional authority as it attempts to enact job-killing regulations."
Smith was joined by Kentucky's Republican congressional delegation in filing an amicus brief with the Supreme Court on Monday. This includes Kentucky Republican Sens. Mitch McConnell and Rand Paul, as well as Republican Reps. Andy Barr, Brett Guthrie, Thomas Massie, Hal Rogers and Ed Whitfield.
The lawmakers argue that the EPA has effectively usurped Congress's authority to write the laws by moving to regulate greenhouse gases - which was done under the Obama administration.
"Our Constitution reserves the power to enact, amend, or repeal statutes to Congress alone," reads the lawmakers' brief.
"The power asserted by the EPA here infringes on the constitutional prerogatives of Congress, undermines government accountability, and threatens liberty," the brief says.
The greenhouse gas permitting scheme is a key component of President Obama's plan to tackle global warming. It would allow the administration to fore more coal plants offline to reduce U.S. carbon emissions, which some scientists say cause global warming.
-----------
Watch Now: Climate Depot Debates Global Warming on UN TV At UN Summit!