Sep 20, 2012
House tries to save a sane energy policy from Obama's failed green energy assault
John Christy's Statement
1. Extreme events, like the recent U.S. drought, will continue to occur, with or without human causation. These recent U.S. "extremes" were exceeded in previous decades.
2. The average warming rate of 38 CMIP5 IPCC models is greater than observations, suggesting models over-react to CO2. Policy based on observations will likely be far more effective than if based on speculative models, no matter what the future climate does. Regarding Arctic sea ice loss, the average model response to CO2 engenders little confidence because the models' output fails when applied to Antarctic sea ice conditions.
3. New discoveries explain part of the warming found in popular surface temperature datasets which is unrelated to the accumulation of heat due to the extra greenhouse gases, but related to human development around the stations. This means popular surface datasets are limited as proxies for greenhouse warming.
4. Widely publicized consensus reports by "thousands" of scientists rarely represent the range of scientific opinion that attends our murky field of climate research. Funding resources are recommended for "Red Teams" of credentialed investigators, who study low climate sensitivity and the role of natural variability. Policymakers need to be aware of the full range of scientific views, especially when it appears that one-sided-science is the basis for policies which, for example, lead to increased energy costs for citizens.
5. Atmospheric CO2 is food for plants which means it is food for people and animals. More CO2 generally means more food for all. Today, affordable carbon-based energy is a key component for lifting people out of crippling poverty. So, rising CO2 emissions are one indication of poverty-reduction which gives hope for those now living in a marginal existence without basic needs brought by electrification, transportation and industry. Additionally, modern, carbon-based energy reduces the need for deforestation and alleviates other environmental problems such as water and deadly indoor-air pollution. Until affordable and reliable energy is developed from non-carbon sources, the world will continue to use carbon as the main energy source.
See his whole testimony here.
The Senate has words on the Administration's War on Coal here.
Inhofe Applauds House Passage of "Stop the War on Coal Act"
Washington, D.C. Senator James Inhofe (R-Okla.), Ranking Member of the Senate Committee on Environment and Public Works, welcomed the passage today in the House of Representatives of the "Stop the War on Coal Act." The bill was approved by a bipartisan vote of 233 - 175.
"I applaud the bipartisan House passage of the "Stop the War on Coal Act,"" Senator Inhofe said. "Over the past four years we have witnessed an unrelenting attack by the Obama administration on American energy production one that has resulted in lost jobs, higher energy prices, and lessened energy security.
"Today's decisive achievement in the House stands in stark contrast to the stalling and inaction of the Senate. Many of my Senate colleagues have talked at length about unleashing American energy production and reining in the Obama-EPA, but when the opportunity arises to do so they hide behind cover votes. As these Senators head home to hit the campaign trail, their record is clear and excuses only go so far: thanks to many of them, the far-left polices of the Obama-EPA remain unchecked and will go forward harming American families with higher energy prices and lost jobs.""
------------------------------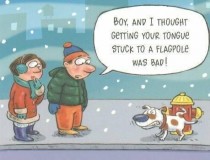 Enlarged