Feb 04, 2020
Rest in Peace my dear friend, Dr. Richard Keen
By Joseph D'Aleo, CCM
Jim lakely informed us that another warrior for climate realism, Dr. Richard Keen has passed away.

"Dr. Richard Keen, who has spoken at several Heartland climate conferences, was with The Heartland Institute in Rome in 2015 to confront the Pope's climate activism, in Oakland to counter an Al Gore's Global Climate Action Summit in 2018, and in Salt Lake City last September to counter the UN's Civil Society Conference passed away on Saturday. Rich was battling pancreatic cancer, and the cancer finally won. "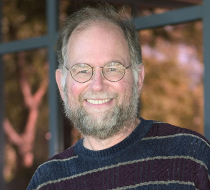 See the tribute by the Heartland's Jim Lakely here. You get to see Richard in action presenting the science in various videos. Here is one example.
I first met Richard at one of those climate conferences attended by literally thousands of scientists from over 27 countries in 12 or more different venues. We corresponded over the years and he supplied posts for Icecap. I last saw Richard in Chicago at a smaller climate meeting a few years back. It was the last time I saw Richard and also my long time friend, John Coleman.
Richard was a teacher at the University of Colorado. He was a cooperative weather observer at his home high in the mountains of Colorado. He was also an astronomer who did some fine work studying the atmospheric aerosol loading by careful observation during total lunar eclipses. He used it to partially explains small changes in temperatures - in both directions.
"Since 1996, lunar eclipses have been bright, which means the stratosphere is relatively clear of volcanic aerosols. This is the longest period with a clear stratosphere since before 1960."
As I said Richard contributed many stories to Icecap (insert Richard Keen into the search box on the left to see examples.
As a final effort for us, Richard jumped in to help with the Alarmist Claim Rebuttals
He was a great teacher, a real scientist and a gentle mountain man (and a mountain of a man). I will truly miss him. We all will join him at some time. I hope, like Richard, to go out fighting for the truth to the very end. RIP my friend.