Monday, April 04, 2016
Crops at Risk: Will This Week Equal the $2 Billion Freeze
April 4th, 2016 by Roy W. Spencer, Ph. D.
Exactly 9 years ago this week, the eastern U.S. was plunged into below-freezing weather after an unusually warm March just got things growing. The result was about $2 billion in agricultural losses across 16 states.
Similar to that Easter 2007 event, the current forecast for late this week has temperatures into the lower 20s as far south as South Carolina; both Saturday and Sunday morning should see below-freezing temperatures into Alabama and Georgia (forecast graphics courtesy of Weatherbell.com):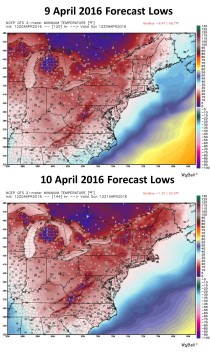 Enlarged
Morning low temperatures forecast from the GFS model for Saturday and Sunday (9-10 April 2016). Graphics courtesy of Weatherbell.com.
The state with the greatest losses in 2007 was Georgia, with about $400 million in damage to blueberries, peaches, pecans, and livestock grasses.
-----------
Tuesday and Wednesday morning will have extreme cold worst further north, with records so late in the season too.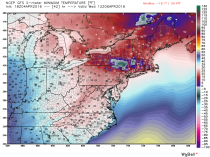 Enlarged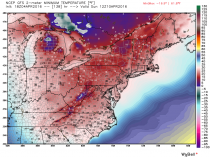 Enlarged