Sunday, November 18, 2018
Rolling blackouts, skyrocketing costs coming if enviros prevail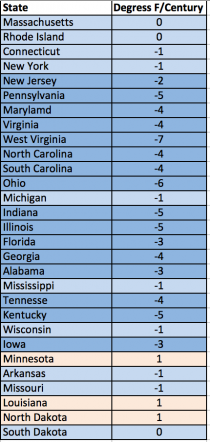 Enlarged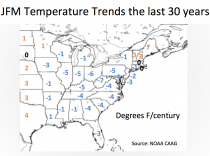 Enlarged
Icecap has worked pro-bono in teams of scientists, econometricians, lawyers and policymakers (here and here for example) trying to prevent an assault on our nation's energy by radical environmental groups and politicians who benefit from pushing not ready for primetime energy sources. Where in the word these efforts have been tried on a large scale, electricity prices have skyrocketed and there were lengthy power blackouts, which in our latitudes would be dangerous in the coldest months. The wind doesn't always blow nor the sunshine. Some of these countries have rushed to build coal plants. Even warmists like James Hansen and Kerry Emanuel have said wind and solar are foolish and nuclear would make far more sense as long as you don't build them on volcanically active locations.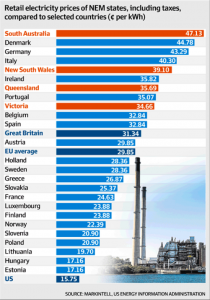 Enlarged
Meanwhile we are battling junk science, the latest example is the total disgrace called the CSSR 2017 where many agenda driven psuedoscientists joined with scientists riding the grant gravy train to produce a work of pure fiction. Even moderate scientists are shaking their heads about the propaganda presented as science. I guess it is not surprising when the Lead author is is Don Wuebbles.
We have prepared many briefs for influential people who can advise members of the administration of the real facts about natural climate change and the risks of enacting bad policies. After the election, the rich globalists and politicians promise to turn their attention and considerable funding to persuade congress and force the administration to move away from clean, affordable energy and trying the same failed policies now being abandoned by countries that tried it. This global effort was planned many years ago to make people world wide more dependent on big government and together with indoctrination in the schools at all levels, make them willing to accept the ceding of sovereignty to some centralized government (UN) which would make arbitrary decisions about how, where we live, how much we get to keep from what we make, even require a license to have children (the whole effort started with elitist concern about population and resources). The UN recommended tax on CO2 production would impose a new tax on a gallon of gasoline to $49. Filling your gas tank would cost $600!!! The money would fill UN coffers to be redistributed to fund a new huge incompetent bureaucracy and reward their friends in the NGOs and media that helped them get there.

Trump knows that because he was a democrat and attended many meetings where they discussed their their plans which as a business man and patriot he knew he needed to push back against. The intensity of the assault on them is because they fear that the public will turn against them. They had assumed like Jonathan Gruber of MIT admitted they though the public is basically stupid and would believe what they said with reinforcement from the like minded media echo chamber. He was talking about health care promises about Obamacare but trust me they have used it in perpetuating the global warming hoax. Sadly, they have taken over our schools and our children have been indoctrinated into the liberal talking points and bad science. That includes young journalists. We truly have an uphill battle. They have billions to spend. That is how oil and gas pipelines and hydro power lines get voted down and wind farms get funded. I recall having lunch with university economists from Spain and Italy where the renewable mandates led to 3 to 4 jobs lost for every green job created and only 1 of 10 green job was permanent. What followed was soaring electricity costs and brownouts and blackouts.
Please help us with even SMALL DONATIONS to fund our efforts that are likely to involve travel to meet with policymakers.

------------
Rolling blackouts, skyrocketing costs
By David Spigelmyer
While Americans across the country benefit from energy savings tied to greater domestic production, consumers in one of our nation's most densely populated regions remain energy starved because of misguided, dangerous policies. Lacking modern infrastructure access to Marcellus Shale production, millions of New Englanders continue to face skyrocketing costs and the prospect of rolling blackouts.
Make no mistake, thanks to shale development, America's energy outlook has positively changed - from a position of scarcity to one of abundance and security. The tip of the spear is close by in Pennsylvania, where companies produce a quarter of the nation's natural gas demand, driving energy savings and significant air-quality improvements.
According to a recent University of Pennsylvania analysis, natural gas development has saved consumers a bundle, driving down home heating costs 40 percent compared with a decade ago. As clean-burning natural gas contributes a larger share of power generation, electricity prices have plummeted too.
New York Gov. Andrew Cuomo, along with others closely aligned with the radical "Keep It in the Ground" movement, has blocked key energy infrastructure projects, ensuring consumers throughout New England will continue to be starved of the energy they need when they need it most.
Projects like the Millennium and Constitution pipelines, which are thoroughly vetted and would be built to the highest safety standards by skilled building trades union members, have been denied New York state permits, severely delaying and even blocking key pathways to more affordable and domestic natural gas.
Rather than turning to reliable resources just a few states away, New England's demand, as a result, is largely met through importing natural gas from the Caribbean. With New England relying on natural gas to produce half of the region's electricity, according to the Department of Energy, an overreliance on imported fuel results in shortages and severe price spikes during high-demand periods.
The impact of these politically motivated decisions came to bear during last winter's "Bomb Cyclone." The deep freeze triggered a 60-fold surge in the price for natural gas in the New England region, as families turned up the heat to stay warm during the arctic blast.
As natural gas prices topped $175 per million British thermal unit (MMBtu) in New York, setting a North American record, natural gas prices for Pennsylvania's in-state utilities stayed less than $5 per MMBtu.
Concerns around energy security, reliability, and affordability for millions of Americans is a worrisome trend. ISO New England - an independent, nonprofit organization responsible for the reliable operation of the region's power grid - warned in a new report that the region will face rolling blackouts and outages during peak times if gas infrastructure constraints are not addressed.
And it's not just consumers who suffer from the lack of adequate energy infrastructure. America's energy security is threatened as well. A cargo ship loaded with Russian liquefied natural gas - sent through France from a Russian company under U.S. sanctions - docked in Boston harbor recently, marking the first import of Russian natural gas to this country.
Forcing New Englanders to use imported Russian natural gas, when America is awash in energy abundance, sets a dangerous precedent that we should be working together to avoid.
Clean, abundant Marcellus Shale gas is the solution to New England's energy woes. Without modern, efficient infrastructure, New Englanders will continue to suffer the consequences of radical, outside-the-mainstream policies pursued by fringe activists and allied politicians.
David Spigelmyer is president of the Pittsburgh-based Marcellus Shale Coalition, a natural gas trade association.
-------------
New England's needless energy crisis
By Karen Harbert, Providence Journal
A new study conducted by the independent grid operator in New England includes a stark warning for utilities, politicians and customers. While the United States has already become the world's leading energy producer, ISO New England's research shows that the region may have to rely on increasing amounts of imported liquefied natural gas (LNG) to meet its future power needs, even though it sits on the doorstep of one of the world's largest natural gas fields.
The research is consistent with the region's lack of natural gas infrastructure that was highlighted in our own report 'What if Pipelines Aren't Built into the Northeast' released last year. This shortage means that the region could face a regular risk of rolling winter blackouts by 2024 and would have to rely on more expensive fuel and overseas LNG to meet peak demand.
Worse, the problem is so severe that emergency measures will likely be necessary almost every winter by the mid-2020s, with the grid operator estimating that rolling blackouts would be necessary in 19 out of the 23 scenarios they studied.
ISO New England's study concluded with a blunt assessment of the problem: "while the use of natural gas for both heating and power generation is growing, the natural gas supply infrastructure is not expanding at the same pace, resulting in natural gas supply constraints in winter. Given the region's current and growing reliance on natural gas, limitations on the region's natural gas delivery infrastructure are the most significant component of New England's fuel-security risk."
None of this should come as a surprise to those who have been following the energy debate in New England over the past few years. The region has seen closures of many of its coal and nuclear plants, making it increasingly dependent on natural gas generation. A lack of infrastructure has already led to residential electricity prices that are 44 percent higher than the U.S. average, and 62 percent higher for industrial users. New Englanders are also paying 29 percent more, on average, for natural gas.
The impact of those high prices is significant. Our report found that if additional pipeline infrastructure isn't built, it will cost New England more than 78,000 jobs and $7.6 billion in regional GDP by 2020.
Of course, the irony is that neighboring states like Ohio and Pennsylvania sit above the Marcellus and Utica Shales, two of the world's richest gas reserves. Unfortunately, an aggressive and well-funded campaign by extreme activists has fought against and prevented new pipeline projects that proposed to deliver this energy resource to New England markets.
Projects like the Northeast Energy Direct, Access Northeast and Constitution pipelines could bring abundant and affordable Pennsylvania gas to New England, but activists have successfully lobbied regulators to deny key permits necessary for pipeline construction.
These misguided efforts have actually worked against regional environmental goals. While renewable sources of energy show great promise, they also require backup sources that must be quickly scaled up to meet peak demand and pick up the slack when the wind isn't blowing or the sun isn't shining. People still need fuel to heat their homes and power their businesses, schools, and hospitals.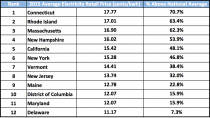 Enlarged
But because of a lack of infrastructure, rather than using cheaper and cleaner domestic fuel from neighboring states, New Englanders are forced to pay more to burn fuel oil and import higher-priced natural gas from overseas to meet their energy needs. Neither of these scenarios makes economic or environmental sense.
New England needs modern infrastructure to compete. Energy infrastructure is no exception. We applaud the current administration's focus on revamping our nation's infrastructure, and hope New England is included. It's time for state and local lawmakers to face reality and put consumers over extreme special interests to ensure affordable, reliable energy for all of their residents.
Karen Harbert is the president and CEO of the U.S. Chamber of Commerce's Global Energy Institute.
WHERE'S THE BEEF?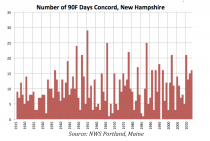 Enlarged