Dec 06, 2012
Christmas Gift Ideas
Natural Cloud Cover
For one, you can offer to your Weather enthusiast friends, a subscription to Weatherbell with blogs and commentary by Joe Bastardi, Joe D'Aleo and Ryan Maue. Also a dynamite model page, and coming soon weather data and model based meteograms. Go to weatherbell.com.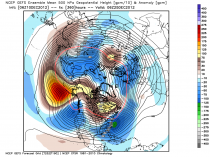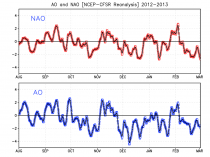 There is the Icecap Amazon Book Store, with small percentage going to Icecap.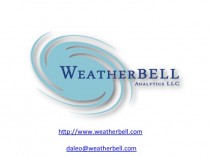 Also why not go to our friend Mish Michaels new site naturalcloudcover.com and purchase organic clothing with a weather theme with proceeds that support the Blue Hill Observatory.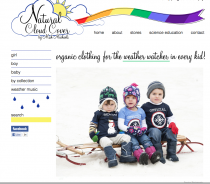 And of course, Anthony Watts has a Weather Shop with great weather instruments.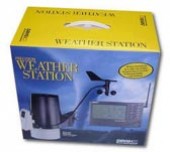 ------------
Meteorologist Klaus-Eckart Puls: Sea Level Rise Has Slowed 34% Over The Last Decade!
P Gosselin on 6. Dezember 2012
German veteran meteorologist Klaus-Eckart Puls here has done an analysis of sea level rise. Contrary to claims made by fringe alarmist physicists, we see that sea level rise has decelerated markedly since 2003.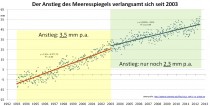 Sea Level Rise Since 2003 Has Slowed Down
From 1993 to 2003, sea level rose 3.5 mm/year. Over the next decade, sea level rose only 2.3 mm/year! Source, then supplemented by EIKE.
In his report, Puls writes that even TOPEX and JASON 1+2 show no acceleration. "The acceleration calculated by the models and constantly reported by the media does not exist!"
Puls adds:"
It is obvious to see that sea level rise has slowed down significantly. In view of the relatively short time frame in which the measurements have been made, it should not be speculated on whether the deceleration in the rise is a trend change or if it is only noise. What is certain is that there is neither a 'dramatic' rise, nor an 'acceleration'. Conclusion: Climate models that project an acceleration over the last 20 years are wrong."
In the chart that follows, Puls fitted a polynomial curve to the data from TOPEX and JASON 1+2: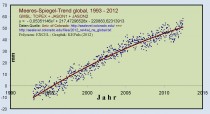 Source.
"The result is no surprise. The 20-year data series of global sea level rise shows a weakening!" No wonder con-artist Al Gore bought a mansion on the beachfront. It's great living in a world of suckers and dimwit media.
But let's not rely solely on the satellite data, which has been around only a measly 20 years, to infer a trend. Let's compare it to tide gauges, which have been used well over one hundred years. Puls presents the following chart of the trend of the German bight".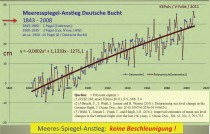 Sea level rise at the German bight. Source: see graphic.
Puls writes:
An evaluation shows: Also tide gauges indicate a slow-down in sea level rise, and do so with a statistically very 'robust' dataset of 160 years. Also there has been an evaluation of numerous tide gauages globally, see Die kalte Sonne.de, p=4429.
Conclusion:
We have found no indication that sea level has accelerated over the last 30 years. It doesn't look good for the fans of acceleration."
Puls summarizes:
The latest alarmist reports on the supposedly dramatic sea level rise for the present and the future cannot be confirmed by actual measurements. Quite to the contrary, they are refuted by the data. Globally neither tide nor satellite data show an acceleration of sea level rise. Rather they show a slow-down. Moreover they starkly contradict the previous and current claims coming from climate institutes. Also there are good indications that the satellite data were 'overly corrected' using inflated amounts."
----------
Sea Level is Not Rising
Source: SPPI
by Professsor Morner, world-class expert on sea level
Main points
- At most, global average sea level is rising at a rate equivalent to 2-3 inches per century. It is probably not rising at all.
- Sea level is measured both by tide gauges and, since 1992, by satellite altimetry. One of the keepers of the satellite record told Professor Morner that the record had been interfered with to show sea level rising, because the raw data from the satellites showed no increase in global sea level at all.
- The raw data from the TOPEX/POSEIDON sea-level satellites, which operated from 1993-2000, shows a slight uptrend in sea level. However, after exclusion of the distorting effects of the Great El Nino Southern Oscillation of 1997/1998, a naturally-occurring event, the sea-level trend is zero.
- The GRACE gravitational-anomaly satellites are able to measure ocean mass, from which sea-level change can be directly calculated. The GRACE data show that sea level fell slightly from 2002-2007.
- These two distinct satellite systems, using very different measurement methods, produced raw data reaching identical conclusions: sea level is barely rising, if at all.
- Sea level is not rising at all in the Maldives, the Laccadives, Tuvalu, India, Bangladesh, French Guyana, Venice, Cuxhaven, Korsør, Saint Paul Island, Qatar, etc.
- In the Maldives, a group of Australian environmental scientists uprooted a 50-year-old tree by the shoreline, aiming to conceal the fact that its location indicated that sea level had not been rising. This is a further indication of political tampering with scientific evidence about sea level.
- Modelling is not a suitable method of determining global sea-level changes, since a proper evaluation depends upon detailed research in multiple locations with widely-differing characteristics. The true facts are to be found in nature itself.
- Since sea level is not rising, the chief ground of concern at the potential effects of anthropogenic "global warming" that millions of shore-dwellers the world over may be displaced as the oceans expand is baseless.
- We are facing a very grave, unethical "sea-level-gate".
----------
New paper finds no evidence of a human influence on sea levels
A new paper published in the Journal of Climate examines global average sea-level rise during the 20th century and finds
1) Global sea level rise was constant throughout the 20th century, with "small or no acceleration, despite the increasing anthropogenic forcing," in other words, increased CO2 has not accelerated sea-level rise.
2) The rate of glacier mass loss "was not smaller in the first than in the second half of the century," in other words, increased CO2 has not accelerated glacier mass loss.
3) Future projections of sea-level rise "depend on the existence of a relationship between global climate change and the rate of sea-level rise, but...such a relationship is weak or absent during the 20th century." In other words, alarmist projections of sea-level rise are based upon false assumptions of a human influence on sea-levels which is not found by observations.
In sum, global sea-level rise during the 20th century was constant, not accelerated, and shows no evidence of "climate change" or human influence.
Sea level rose more than 3 times faster than the 20th century from the last ice age 20,000 years ago until about 8,000 years ago. During meltwater Pulse 1A shown above, sea levels rose about 15 times faster than during the 20th century. Sea level rise has been at a relatively constant, low level during the past 8,000 years.
Journal of Climate 2012 ; e-View
doi: http://dx.doi.org/10.1175/JCLI-D-12-00319.1