Nov 02, 2014
Climate change supporters suffer losses; UN's latest embarrassing report
The Hill and USAToday
Despite millions spent to make climate change a wedge issue during the midterms, environmentally friendly candidates didn't fare well on Election Day. Green groups funneled an unprecedented amount of money into top Senate races that determined control of the upper chamber but fell short.
The nation's top environmental groups including the League of Conservation Voters, the Sierra Club, the Environmental Defense Fund, the Natural Resources Defense Council, and billionaire Tom Steyer's NextGen Climate spent at least $85 million on six Senate races.
Out of those six races, only two candidates willing to take action on climate change won their races. In Michigan, Rep. Gary Peters (D) won, and in New Hampshire Sen. Jeanne Shaheen (D) held on to her seat. But Republicans picked up crucial Senate seats in Colorado, Iowa and North Carolina. The results are still out for the final Senate race greens collectively spent on, Sen. Mark Begich's (D) reelection bid in Alaska.

"Despite the climate movement's significant investments and an unprecedented get-out-the-vote program, strong voices for climate action were defeated, and candidates paid for by corporate interests and bolstered by sinister voter suppression tactics won the day," Michael Brune, executive director of the Sierra Club, said on Wednesday.
But Brune said that the climate fight isn't over. "This election marked a pivotal change in how candidates confront the climate crisis," he said. "We're not backing down. "Public support is solidly behind action to tackle the climate crisis. While we have lost friends in Congress, we are gaining them in the streets, as our movement grows stronger and broader," Brune added.
Frances Beinecke, president of the Natural Resources Defense Council, said greens will continue to back leaders on climate on both sides. "Whatever may have driven individual races, the American people want action on climate change," Beinecke said.
"They didn't vote to roll back foundational environmental safeguards for the sake of polluter profits. We will empower the voice of the people," she said.
Greens will have to gear up to help the administration defend the president's signature carbon pollution rules for existing power plants, which are high on Republican's hit list. "Lawmakers on Capitol Hill, and in state capitols across America, are prepared to take on the administration's misguided, overreaching regulatory climate crusade," Mike Duncan, CEO of the American Coalition for Clean Coal Electricity, said in a statement Wednesday.
With the new GOP majority, President Obama's agenda will be under fire. While Republicans might be able to push through votes blocking the administration's climate regulations, they are sure to be vetoed by the president.
The White House said on Tuesday that Obama would continue to take executive action on climate change and will not look to Congress for approval.
-----------
UN report another pack of lies designed to achieve dangerous political agenda
Bill Bigelow
My hands are trembling so much that I hope I can finish this e-mail. My terror originates from the USA Today article that I am posting below with my several comments embedded. Scientists have just come out with what they say is the most comprehensive study of Climate Change ever done. They blame what assuredly will be the end of the world on us--- unless we allow the elite groups to do what they want with our economies and life styles to save us all from certain annihilation.

What these scientists want to do is eliminate fossil fuels, which they say pollute the atmosphere with greenhouse gases such as CO2, the element every living thing/being on the globe needs to exist. The methods they want to use over the next 75 years would In Their Opinion reduce the global temperature by significantly less that 1 degree and that will save us. What they and Obama want to do is to destroy capitalism, which the elites believe is the economic theory that is responsible for destruction of our planet.

This is very interesting reading and such knowledge is important for intelligent, well educated and knowledgeable people must counteract the elites implementation of Agenda 21 in our county, the state of Florida (and all over the U.S.) were it is growing and is alive and well thanks to our politicians. Our families' lifestyles are at risk if these small number of elites win the battle over Global Warming/Climate Change.

I am attaching a scientific analysis by several scientists whose findings refute everything the elites, EPA and Obama are saying about the death of the planet via excessive greenhouse gas emissions. This study (starts on page 11 of the attachment) was conducted by several highly recognized scientists well versed in climatology and all performed the effort on a pro bono basis, not funded by governments with political agendas as the scientists affiliated with the UN are.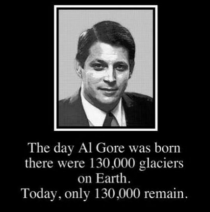 Here is the article:

Top scientists blame humans for climate change
Doyle Rice, USA TODAY 7:29 a.m. EST November 2, 2014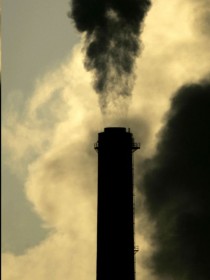 Again and again, the greenies use pictures of steam condensing from water vapor going up a stack. Even a natural-gas burning plant that emits only H2O and CO2 will have a cloud like that atop its stack. The public is terribly gullible, and just assumes it must be the kind of "smoke" that burns your eyes and clogs your lungs. In my mind, the credibility of USAToday writer Doyle Rice dropped to zero the moment he used such a picture. The guy is either incompetent or deliberately spreading greenie propaganda. I think our side ought to put some effort into bashing the greenies every time they do something phony like that. Tom Sheahen
--------
Warning of "irreversible and dangerous impacts," some of the world's top scientists Sunday released the most comprehensive assessment of climate change ever done.
Newest in the report is the level of certainty—95% (WGB Comment- Certainty of 95% B.S.)-- that humans and greenhouse gas emissions are largely to blame for the change.
:The atmosphere and ocean have warmed, the amounts of snow and ice have diminished, and sea level has risen," the report states. (WGB Comment: Wow! All humans on the earth are now on a suicide alert.)
Hundreds of scientists from 80 countries gathered in Copenhagen to take part in the assessment by the Intergovernmental Panel on Climate Change (WGB Comment a UN organization, which prognostications are never ever near coming close to empirical data evidence), a United Nations group.
The assessment comes as the Earth is headed toward its hottest year ever recorded, (WGB Comment- This highly suspect assertion by the writer demands evidence, which is not forthcoming at all) along with its highest level of atmospheric carbon dioxide in at least 800,000 years.
"The IPCC's new Synthesis Report is yet another wake-up call to the global community that we must act together swiftly and aggressively in order to stem climate change and avoid its worst impacts," (WGB Comment - In other words, we must now finalize Agenda 21 - akin to the Final Solution - - -and form the one world government, which will reduce the number of people living on the earth to save the planet and force the remaining people left to accept substantially lesseer standards of living so a few elitists can in their own mind save the world and eliminate all wars) said John P. Holdren, Director of the White House Office of Science & Technology Policy (WGB Comment-another member of the very long list of Obama incompetents).
"Those who choose to ignore or dispute the science so clearly laid out in this report do so at great risk for all of us and for our kids and grand kids," said Secretary of State John Kerry. (WGB Comment - you know smoke is being blown up our collective asses when kids, and especially grand kids, are cited as the justification for the comments of our joke of a Secretary of State)
"The scientists have done their job and then some," said Alden Meyer of the Union of Concerned Scientists. (WGB Comment - Anyone want to guess how many of these Concerned scientists live off of massive government largess/grants?) "The risks are clear. Politicians can either dramatically reduce emissions or they can spend the rest of their careers running from climate disaster to climate disaster." (WGB Commen -The Final Solution requires the implementation of dire Fear Tactics to herd the people into the one world government gas chambers)
Five years ago, global leaders set a goal of keeping the temperature rise below 3.6 degrees F, (WGB Comment- look at the massive unattended problems now occurring on this globe and ask yourself whether such global leaders are qualified to set limits on climate conditions, which are totally out of their control. The chutzpah shown in this article is totally outrageous.) as compared to before the Industrial Revolution. Since the 1800s, the planet's temperatures have risen about 1.4 degrees F.
The report is a key document that will be used at the Paris climate summit next year, where world leaders will try to broker the first major deal on emissions seen in decades. (WGB Comment- Kyoto totally failed and based on the many failed attempts to broker new deals those efforts will also fail. Obama desperately needs such an agreement to reach his goal of driving electrical bills to make Alternative energy prices competitive. Obama's Final Solution will increase your electrical bills 40%+)
It "will provide the road map by which policymakers will hopefully find their way to a global agreement to finally reverse course on climate change," Rajendra Pachauri, the panel's chief, explained this week. (WGB- This man has been caught numerous times lying about Climate Change/Global Warming. This comment is even more reason why the Republicans must win the Senate for Obama will be the first executor of any new Climate Change document, if it transpires. You won't see the biggest emitter of those very deadly greenhouse gases, most of which humans need to live on the earth, China, being a signer.)
The Copenhagen report sums up the IPCC's Fifth Assessment, a huge analysis of 30,000 studies related to global warming. (WGB Comment - All of which have been refuted by scientific studies conducted by many scientists who refute these big government dependent scientists). See this PDF.