Jun 07, 2014
Invitation to ICCC9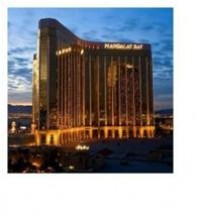 Make your reservations by calling 877-632-9001 or 702-632-9000 or online here.
In order to receive the group rate, callers must identify their affiliation with the 9th International Conference on Climate Change.
About the Conference
Come to fabulous Las Vegas to meet leading scientists from around the world who question whether "man-made global warming" will be harmful to plants, animals, or human welfare. Learn from top economists and policy experts about the real costs and futility of trying to stop global warming.
Meet the leaders of think tanks and grassroots organizations who are speaking out against global warming alarmism. Don't just wonder about global warming… understand it!
The event will start Monday, July 7, 2014 with a cocktail reception followed by dinner. On Tuesday and Wednesday, July 8-9, we will start with breakfasts featuring keynote speakers and awards ceremonies followed by sessions, lunch, more keynote speakers and more sessions. A preliminary schedule for the event is here.
An amazing line-up of speakers! Play the speakers matching game and win a free admission ticket.
Speakers already confirmed include Marita Noon, Anthony Watts, John Coleman, Lord Monckton, Joe Bastardi, David Kreutzer, Joseph D'Aleo, and Walter Cunningham. For more speakers and their bios click here.
The past eight International Conferences on Climate Change were unqualified successes. The conferences were extensively covered by the international media and allowed more than 1,000 experts to share information and ideas regarding the latest science, economics, and politics regarding global warming. More than 4,000 people have attended an ICCC; videos of the presentations are available online at http://climateconferences.heartland.org/.
DON'T MISS THE 9th INTERNATIONAL CONFERENCE ON CLIMATE CHANGE
Registration is now open!
General registration is just $129 and includes all conference meals and sessions.
Register for the event here, or call 312/377-4000 and ask for Ms. McElrath or reach her via email at zmcelrath@heartland.org.