Aug 01, 2007
New View of Global Warming: Hoax or Herding?
By Bob Prechter, Elliott Wave Theorist
Bob Prechter discussed how social herding seems to be leading to social hysteria over global warming in his June Elliott Wave Theorist. That article brought cries of outrage from some readers. As he puts it in his July Theorist: "Because my interest lay in the herding phenomenon, I gave short shrift to the scientific case for man-made global warming...." Bob goes on to revisit his discussion to clear up any misconceptions. If you care about global warming – one way or the other – you will be interested to read his explanation of why mass fears often prove to be unfounded. Read more here.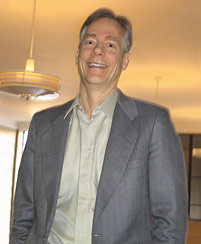 Jul 26, 2007
New Federal Bureaucracy Proposed to Deal With Carbon Emissions
Noel Sheppard's blog
Just how far is all this global warming nonsense going?
Well, on Tuesday, four senators proposed a bill that would create a new federal bureaucracy to oversee the growing multi-billion dollar carbon trading market.
Just what we need, right? Another monolithic bureaucracy, this one designed to help solve a problem the existence of which is greatly questioned.
As Duke University reported Tuesday (emphasis added): Senators Mary Landrieu (D-La.), Lindsey Graham (R-S.C.), Blanche Lincoln (D-Ark.) and John Warner (R-Va.) introduced a bill to minimize negative economic impacts to consumers and industry of the transition to a lower-carbon economy while achieving critical environmental goals. The bill is designed to be incorporated into broader climate change legislation.
The measures would be implemented by a Carbon Market Efficiency Board, which would oversee what is estimated to be a multi-billion dollar emissions permit trading market. The board would operate much like the Federal Reserve Board, providing information on price and low-emission technology investment trends to Congress and the public, and it would employ cost-relief measures when a market correction is needed. For those wondering why the Duke citation, it's because this proposal went almost totally ignored by conventional media outlets, and the University is connected to the bill: "The plan was developed with analysis provided by the Nicholas Institute for Environmental Policy Solutions of Duke University."
Why might media have ignored this? Well, one possibility is that regardless of how green the press appear today, the new federal bureaucracy they're looking to back at this point in time is universal healthcare. On the other hand, maybe they're concerned that too much coverage of the issue will kill it much as what happened to Hillary Clinton's healthcare proposal in 1993, especially given some of the similarities.
Read full story here.
Jul 26, 2007
St. John's Mayor Calls Suzuki, Gore 'Junk Scientists'
Canadian mayor calls Gore 'junk scientist' who 'trades on fear' . "I think there's a lot of junk science out there that's masquerading as true science,'' the Mayor (Andy Wells, St. John's) told CanWest News Service yesterday, "and I think as a consequence public agencies and organizations such as municipal councils are making stupid decisions." During a council debate on the subject in St. John's Monday night, the feisty mayor tore into another councillor, calling him a junk scientist like "Al Gore and David Suzuki."
Mr. Wells repeated the assertion Tuesday. "I always thought David Suzuki was a charlatan,'' he said. Mr. Wells added: "I think this Al Gore's Inconvenient Truth, from what I've read, contains a lot of very poor science. "I'm not an expert, far from it, but I know how to read." Mr. Wells said Mr. Gore, Mr. Suzuki and the Sierra Club of Canada trade on fear to scare Canadians into giving them money to fund their activities.
See full story here.