Aug 29, 2007
An Inconvenient Fact
By Patrick Moore, Special to the Vancouver Sun
Despite the anti-forestry scare tactics of celebrity movies, trees are the most powerful concentrators of carbon on Earth Dr. Patrick Moore is a co-founder of Greenpeace and chairman and chief scientist of Greenspirit Strategies Ltd. in Vancouver.
It seems like there's a new doomsday documentary every month. But seldom does one receive the coverage that Hollywood activist Leonardo DiCaprio's latest climate-change rant, The 11th Hour, is getting.Here's a key piece of information DiCaprio, collaborator and long-time activist Tzeporah Berman and the leadership of my old organization Greenpeace are ignoring when it comes to forests and carbon: For British Columbians, living among the largest area of temperate rainforest in the world, managing our forests will be a key to reducing greenhouse gases.
As a lifelong environmentalist, I say trees can solve many of the world's sustainability challenges. Forestry is the most sustainable of all the primary industries that provide us with energy and materials. Rather than cutting fewer trees and using less wood, DiCaprio and Berman ought to promote the growth of more trees and the use of more wood. Trees are the most powerful concentrators of carbon on Earth. Through photosynthesis, they absorb CO2 from the atmosphere and store it in their wood, which is nearly 50 per cent carbon by weight. Trees contain about 250 kilograms of carbon per cubic metre. Read the story here.
Aug 21, 2007
New Peer-Reviewed Scientific Studies Chill Global Warming Fears
By Marc Marano, EPW Blog
An abundance of new peer-reviewed studies, analysis, and data error discoveries in the last several months has prompted scientists to declare that fear of catastrophic man-made global warming "bites the dust" and the scientific underpinnings for alarm may be "falling apart." The latest study to cast doubt on climate fears finds that even a doubling of atmospheric carbon dioxide would not have the previously predicted dire impacts on global temperatures. This new study is not unique, as a host of recent peer-reviewed studies have cast a chill on global warming fears.
"Anthropogenic (man-made) global warming bites the dust," declared astronomer Dr. Ian Wilson after reviewing the new study which has been accepted for publication in the Journal of Geophysical Research. Another scientist said the peer-reviewed study overturned "in one fell swoop" the climate fears promoted by the UN and former Vice President Al Gore. The study entitled "Heat Capacity, Time Constant, and Sensitivity of Earth's Climate System," was authored by Brookhaven National Lab scientist Stephen Schwartz.
"Effectively, this (new study) means that the global economy will spend trillions of dollars trying to avoid a warming of ~ 1.0 K by 2100 A.D." Dr. Wilson wrote in a note to the Senate Environment & Public Works Committee on August 19, 2007. Wilson, a former operations astronomer at the Hubble Space Telescope Institute in Baltimore MD, was referring to the trillions of dollars that would be spent under such international global warming treaties like the Kyoto Protocol.
Read this very long list of papers here.
Aug 21, 2007
Global Warming: No Urgent Danger; No Quick Fix
By Patrick J. Michaels
Fact: The average surface temperature of the Earth is about 0.8 C warmer than it was in 1900, and human beings have something to do with it. But does that portend an unmitigated disaster? Can we do anything meaningful about it at this time? And if we can't, what should or can we do in the future?
We certainly adapted to 0.8 C temperature change quite well in the 20th century, as life expectancy doubled and some crop yields quintupled. And who knows what new and miraculously efficient power sources will develop in the next hundred years.
The stories about the ocean rising 20 feet as massive amounts of ice slide off of Greenland by 2100 are also fiction. For the entire half century from 1915 through 1965, Greenland was significantly warmer than it has been for the last decade. There was no disaster. More important, there's a large body of evidence that for much of the period from 3,000 to 9,000 years ago, at least the Eurasian Arctic was 2.5 C to 7 C warmer than now in the summer, when ice melts. Greenland's ice didn't disappear then, either.
Then there is the topic of interest this time of year – hurricanes. Will hurricanes become stronger or more frequent because of warming? My own work suggests that late in the 21st century there might be an increase in strong storms, but that it will be very hard to detect because of year-to-year variability. Right now, after accounting for increasing coastal population and property values, there is no increase in damages caused by these killers. The biggest of them all was the Great Miami Hurricane of 1926. If it occurred today, it would easily cause twice as much damage as 2005's vaunted Hurricane Katrina.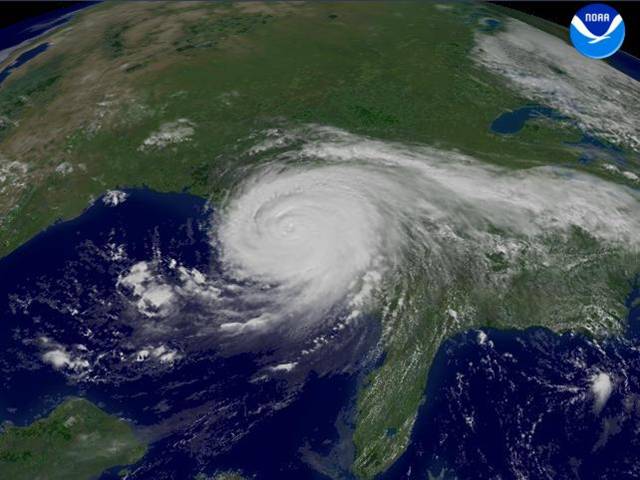 So let's get real and give the politically incorrect answers to global warming's inconvenient questions. Global warming is real, but it does not portend immediate disaster, and there's currently no suite of technologies that can do much about it. The obvious solution is to forgo costs today on ineffective attempts to stop it, and to save our money for investment in future technologies and inevitable adaptation.
Read more here.