Oct 20, 2007
Little Green Lies
By Ben Elgin, Busines Week
Auden Schendler learned about corporate environmentalism directly from the prophet of the movement. In the late 1990s, Schendler was working as a junior researcher at the Rocky Mountain Institute, a think tank in Aspen led by Amory Lovins, legendary author of the idea that by "going green," companies can increase profits while saving the planet. As Lovins often told Schendler and others at the institute, boosting energy efficiency and reducing harmful emissions constitute not just a free lunch but "a lunch you're paid to eat."
Inspired by this marvelous promise, Schendler took a job in 1999 at Aspen Skiing Co., becoming one of the first of a new breed: the in-house "corporate sustainability" advocate. Eight years later, it takes him six hours crisscrossing the Aspen region by car and foot to show a visitor some of the ways he has helped the posh, 800-employee resort blunt its contribution to global warming.
But at the end of this arid late-summer afternoon, Schendler is feeling anything but triumphant. He pulls a company sedan to the side of a dirt road and turns off the motor. "Who are we kidding?" he says, finally. Despite all his exertions, the resort's greenhouse-gas emissions continue to creep up year after year. More vacationers mean larger lodgings burning more power. Warmer winters require tons of additional artificial snow, another energy drain. "I've succeeded in doing a lot of sexy projects yet utterly failed in what I set out to do," Schendler says. "How do you really green your company? It's almost f------ impossible."
Read more here.

Oct 18, 2007
ABC's Stossel Exposes Global Warming Myth while NBC, CNN Do Propaganda Blitzkrieg
As Noel Sheppard reported in Newsbusters "Just when you thought it was safe to turn on an NBC-owned station, the network bombarded citizens with a weeklong manmade global warming propaganda blitzkrieg that's destined to make Nobel Laureate Al Gore and his Norwegian sycophants smile like a polar bear that's just bagged a juicy seal. It appears the good folks at NBC didn't feel they lost enough money—and good will!—pushing this absurd issue down citizens' throats during July's failed "Live Earth" concerts." Note: recall NBC is owned by GE, the major player in Wind Power.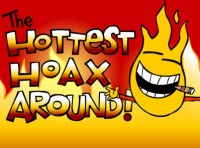 One of the networks amazingly actually offered an alternative view last night. John Stossel the ABS "20/20" co-anchor who along with Glenn Beck are the only courageous and true journalists left went on the attack against "experts" who warn about manmade global warming – along the way berating Al Gore for saying the debate over climate change is over.
The veteran newsman and Newsmax pundit – who won 19 Emmys exposing scammers and con artists – says: "This week on '20/20' (in our new 8 p.m. Eastern time slot) I say 'Give Me a Break!' to our Nobel Prize-winning Vice President.
"Mr. Gore says 'The debate is over,' and those who disagree with his take on global warming have been 'purchased' in order to create 'the illusion of a debate.' Nonsense. It's as if the Vice President and his allies in the environmental movement plan to win the debate through intimidation. I interview some scientists who won't be intimidated, even though one has had his life threatened for speaking up.
"I suspect that next year's government boondoggle will be massive spending on carbon-reducing technology. "It reminds me of George Mason University Economics Department Chairman Don Boudreax's suggestion that such schemes really mean 'government seizing enormous amounts of additional power in order to embark upon schemes of social engineering - schemes whose pursuit gratifies the abstract fantasies of the theory class and, simultaneously, lines the very real pockets of politically powerful corporations, organizations, and "experts." "He is so right. The abstract fantasies of the theory class will soon send huge chunks of your money to politicians, friends, activist scientists, and politically savvy corporations.
"The debate is over? That makes me say GIVE ME A BREAK!" See a youtube playback here.
Oct 15, 2007
IPCC Scientist Calls for Review and Abolition of UN IPCC
By New Zealand Climate Science Coalition
Dr Vincent Gray, a member of the UN IPCC Expert Reviewers Panel since its inception, has written to Professor David Henderson, to support the latter's call for a review of the IPCC and its procedures. But Dr Gray goes further: calling for IPCC's abolition.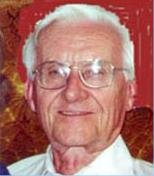 Dr Gray wrote: Thank you for your latest article containing your analysis of the limitations of the IPCC and your belief that it is possible for it to be reformed. I have been an "Expert Reviewer" for the IPCC right from the start and I have submitted a very large number of comments on their drafts. It has recently been revealed that I submitted 1,898 comments on the Final Draft of the current Report. Over the period I have made an intensive study of the data and procedures used by IPCC contributors throughout their whole study range. I have a large library of reprints, books and comments and have published many comments of my own in published papers, a book, and in my occasional newsletter, the current number being 157.

I began with a belief in scientific ethics, that scientists would answer queries honestly, that scientific argument would take place purely on the basis of facts, logic and established scientific and mathematical principles. Right from the beginning I have had difficulty with this procedure. Penetrating questions often ended without any answer. Comments on the IPCC drafts were rejected without explanation, and attempts to pursue the matter were frustrated indefinitely.

Over the years, as I have learned more about the data and procedures of the IPCC I have found increasing opposition by them to providing explanations, until I have been forced to the conclusion that for significant parts of the work of the IPCC, the data collection and scientific methods employed are unsound. Resistance to all efforts to try and discuss or rectify these problems has convinced me that normal scientific procedures are not only rejected by the IPCC, but that this practice is endemic, and was part of the organisation from the very beginning. I therefore consider that the IPCC is fundamentally corrupt. The only "reform" I could envisage, would be its abolition. Read more here.