Aug 21, 2007
Global Warming: No Urgent Danger; No Quick Fix
By Patrick J. Michaels
Fact: The average surface temperature of the Earth is about 0.8 C warmer than it was in 1900, and human beings have something to do with it. But does that portend an unmitigated disaster? Can we do anything meaningful about it at this time? And if we can't, what should or can we do in the future?
We certainly adapted to 0.8 C temperature change quite well in the 20th century, as life expectancy doubled and some crop yields quintupled. And who knows what new and miraculously efficient power sources will develop in the next hundred years.
The stories about the ocean rising 20 feet as massive amounts of ice slide off of Greenland by 2100 are also fiction. For the entire half century from 1915 through 1965, Greenland was significantly warmer than it has been for the last decade. There was no disaster. More important, there's a large body of evidence that for much of the period from 3,000 to 9,000 years ago, at least the Eurasian Arctic was 2.5 C to 7 C warmer than now in the summer, when ice melts. Greenland's ice didn't disappear then, either.
Then there is the topic of interest this time of year – hurricanes. Will hurricanes become stronger or more frequent because of warming? My own work suggests that late in the 21st century there might be an increase in strong storms, but that it will be very hard to detect because of year-to-year variability. Right now, after accounting for increasing coastal population and property values, there is no increase in damages caused by these killers. The biggest of them all was the Great Miami Hurricane of 1926. If it occurred today, it would easily cause twice as much damage as 2005's vaunted Hurricane Katrina.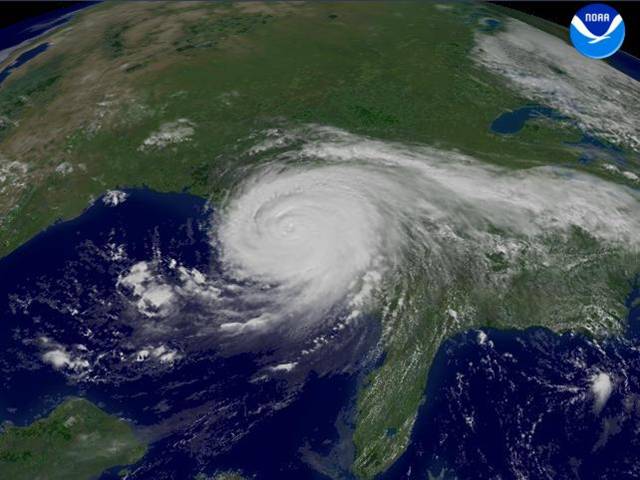 So let's get real and give the politically incorrect answers to global warming's inconvenient questions. Global warming is real, but it does not portend immediate disaster, and there's currently no suite of technologies that can do much about it. The obvious solution is to forgo costs today on ineffective attempts to stop it, and to save our money for investment in future technologies and inevitable adaptation.
Read more here.
Aug 20, 2007
New Study Recommends Against Burning Biofuels to Solve Global Warming
By Noel Sheppard, Newsbusters
A new study published in the journal Science last Friday concluded that the continued burning of oil-related energy products combined with the planting of additional forests is better for the environment than the manufacture and use of biofuels such as ethanol.
In fact, the authors suggested that governments across the globe move away from biofuels as a global warming solution completely, and instead focus moneys and energies on reforestation and increasing the efficiencies involved with the burning of fossil fuels. Of course you didn't hear about this because no major American press outlet thought it was newsworthy despite media's fascination with anthropogenic global warming.
Increasing production of biofuels to combat climate change will release between two and nine times more carbon gases over the next 30 years than fossil fuels, according to the first comprehensive analysis of emissions from biofuels. Biofuels - petrol and diesel extracted from plants - are presented as an environmentally friendly alternative to fossil fuels because the crops absorb carbon dioxide from the atmosphere as they grow. The study warns that forests must not be cleared to make way for biofuel crops. Clearing forests produces an immediate release of carbon gases into the atmosphere, accompanied by a loss of habitats, wildlife and livelihoods, the researchers said.
Read full report here.
Aug 20, 2007
Editorial: Scientific Secrecy is a Danger to All
By the Boston Herald Editorial Staff
The latest wrinkle in the global-warming controversy finds the National Aeronautics and Space Administration quietly correcting its historical data to compensate for an earlier error, a correction that should deflate some of the recent panic-mongering about an apparently warming Earth.
The correction reduced the average temperatures for 2000-2006 in the continental United States by about 0.27 degrees Fahrenheit (with many stations showing lower readings and many showing readings much above average). That dethroned 1998 as the hottest year on record, a distinction in the NASA data set that now belongs to 1934 (by an insignificant margin over 1998). Several other recent hot years were moved down in the rankings, and the 1930s now account for four of the top 10.
The number changes don't greatly affect worldwide averages - but they reveal a disturbing arrogance among scientists in the community of global-warming true believers.
The data-handling error - the assumption that one set of numbers was identical to another when it was not - was discovered by Canadian researcher Steve McIntyre, who notified NASA on Aug. 4. NASA almost immediately corrected its Web site, but without any notice of the changes. You can bet that if the correction had shifted the data the other way, there would have been press releases, news conferences and lugubrious music on the TV news. As it was, it was left to the conservative blogosphere to spread the word; the mainstream media ignored the episode.
That's not the worst of it. NASA refused to release to McIntyre the computer codes it used to make the correction, though a huge amount of the agency's other climate codes are online. McIntyre believes there are "real and interesting statistical issues" involved in the records of the observing stations on which NASA relies, issues of whether the proper corrections have been made for the well-known "heat island" effects of urban areas. Read the full editorial here.