Aug 23, 2016
Climate change is causing DRAGONS to change gender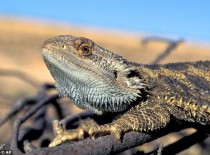 Rising temperatures are causing Australian Central Bearded Dragons that are genetically male to hatch as females and give birth to other lizards
CENTRAL BEARDED DRAGONS
The cold-blooded Australian Central Bearded Dragon is widespread on red sandy areas in the semi-arid regions of eastern Australia. It occupies open woodland and is conspicuous when it perches high to warm in the early morning sunlight.
"This is the first time we have proved that sex reversal happens in the wild in any reptile at all," said Clare Holleley of the University of Canberra, lead author of the study in the journal Nature Wednesday. The study, she said, 'is showing that climate extremes can very rapidly fundamentally alter the biology of an organism.' To understand what's happening, it helps to a have a quick lesson in the birds and the bees - and the bearded dragons and other reptiles. Some reptiles, like alligators and some turtles, have their genders determined not by sex chromosomes, like humans and other mammals, but by temperature during incubation.
Until now, bearded dragons had their gender based on chromosomes. Like birds, their sex chromosomes are Z and W instead of X and Y. Males are ZZ. Females are ZW. In humans, everyone has an X and the presence of Y makes a person genetically male. In bearded dragons, everyone has a Z and the presence of a W makes them a genetic female.
In the past, scientists have shown in the lab that hot temperatures can switch that natural chromosome-based gender. Holleley and colleagues examined the genetic sex markers of 131 wild-caught bearded dragons in Queensland province and found that 11 of them were female outwardly - even having offspring - but had the ZZ chromosomes of a genetic male. Their sex determination was 'switched into overdrive,' Holleley said. Holleley concedes 11 dragons is a small sample size, so she and colleagues will continue and expand their research.
The genetic-male-into-female dragons not only laid eggs, but in a way were better mothers than genetically determined females, laying more eggs, said study co-author Arthur Georges, chief scientist for the Institute for Applied Ecology at the University of Canberra. Until now, bearded dragons had their gender based on chromosomes. Until now, bearded dragons had their gender based on chromosomes.
The team also found that the offspring of these dragons no longer have their gender determined by chromosomes, but by temperature. "They're throwing away the equivalent of the Y, which we call the W, chromosome,' Georges said. 'If the climate warms not much more at all, the percentage of sex reversal will increase and the W chromosome will be lost from the population.' This is happening in an area that is one of the fastest warming places in Australia over the past 40 years, Holleley said.
Lab tests show that the switch from genetic sex determination to temperature sex determination seems to start at about 90 degrees Fahrenheit (32 degrees Celsius) and occurs 100 percent of the time at about 97 degrees (36 degrees Celsius), Holleley said. Outside scientist Frederic Janzen at Iowa State University praised the work as thorough and convincing. He said in an email that the study can help 'to better understand these remarkable animals in a rapidly changing world.'
Holleley said the heat could be transformative for more than these lizards: 'It certainly can happen to other species, but it's not going to happen to humans, more than likely.'

Jul 21, 2016
The obligatory global warming exploration ship stopped by sea ice thread
By Jazz Shaw
The jokes pretty much write themselves since there doesn't seem to be any imminent danger to life and limb. The ship named Polar Ocean Challenge is in the process of demonstrating the real world effects of global warming by navigating the northeast and northwest passages above Canada, Europe and Asia. It's a big project to undertake, particularly when you consider the lengthy history of human exploration which once sought that mythical northwest passage from Europe to India. (Sadly, quite a few people died in the attempt.)
But now that global warming has cleared the path, the dream can finally be realized. Except for one small problem...the sea ice is still there and it stopped them in their tracks. (Daily Caller)
A group of adventurers, sailors, pilots and climate scientists that recently started a journey around the North Pole in an effort to show the lack of ice, has been blocked from further travels by ice.

The Polar Ocean Challenge is taking a two month journey that will see them go from Bristol, Alaska, to Norway, then to Russia through the North East passage, back to Alaska through the North West passage, to Greenland and then ultimately back to Bristol. Their objective, as laid out by their website, was to demonstrate "that the Arctic sea ice coverage shrinks back so far now in the summer months that sea that was permanently locked up now can allow passage through."

There has been one small hiccup thus-far though: they are currently stuck in Murmansk, Russia because there is too much ice blocking the North East passage the team said didn't exist in summer months, according to Real Climate Science.
Curiously enough, this isn't the first time this has happened. The Polar Ocean Challenge was trying it in the Arctic because this is when it's summer in the northern hemisphere. But back in January of 2014, 52 people had to be rescued from a ship stuck in the Antarctic ice on the other end of the globe. You have to scroll all the way to the bottom of that CNN article to discover that Chris Turney, the expedition leader, is also a climate scientist. On his personal website, however, the professor apparently went into more detail. CNN simply summed it up by saying, "Turney's expedition to gauge the effects of climate change on the region began on November 27."
That's not to say that there isn't less ice now than there was in the 15th and 16th centuries when we were originally poking around. There's definitely less, at least during some years. Then again, there were also times when there wasn't a bit of ice on the entire planet. (Likely a result of that secret fracking program the dinosaurs were running which we just haven't unearthed yet.) We've also had at least one and possibly three periods which scientists refer to as "snowball Earth" when the entire planet froze over and life hung on by a thread in the cracks between the ice.
So be of good cheer, sailors. If you wait around long enough you'll be able to make that trip sooner or later.
Jul 08, 2016
Climate Plan Endangers Germany, Party Leaders Warn; Germany's Energiewende Sticks It to the Poor
Frankfurter Allgemeine Zeitung, 8 July 2016 (GWPF translation)
The "Climate Protection Plan 2050" is supposed to make Germany's economy more environmentally friendly. But it is stirring resistance among Christian Democratic leaders who fear the plan endangers Germany's prosperity and social peace.
There is great discontent among the parliamentary Christian Democratic Party (CDU) about the "Climate Protection Plan 2050" presented by Federal Environment Minister Barbara Hendricks (SPD). With her draft, which is currently under review at the Federal Chancellery and which should be decided in the autumn by the Cabinet, Hendricks is essentially "proscribing a command economy." According to a report by Frankfurter Allgemeine Zeitung, the accusation is being made by four deputy parliamentary leaders of the CDU and CSU in a letter to Chancellery minister Peter Altmaier (CDU).
In their letter, the leaders call for early discussions about the basic thrust of the climate plan before the government takes any decisions. The CDU politicians Georg Nublein (CSU), Gitta Connemann (CDU), Michael Fuchs (CDU) and Arnold Vaatz (CDU) claim that the plan is "basically wrong", that it would have "a massive impact on the future competitiveness of the business location Germany" and was likely to "jeopardize the economy, prosperity and social peace in our country."
The Chancellery is currently examining Hendricks' plan before it goes to further consultation in other ministries. The Cabinet is expected to decide the "plan" in the autumn. It is supposed to be a kind of road map for German climate policy in the coming decades and will be updated regularly.
According to the plan, Germany will essentially be completely decarbonized. It includes the progressive withdrew from coal, the full conversion of the transport system to electrical cars by 2030, the ban of central gas and oil heating systems for new buildings, the promotion of cycling and organic farming, the reducing of meat consumption by at least half by 2050 and a rise in taxes that take into consideration environmental issues.
---------
Germany's Energiewende Sticks It to the Poor
The American Interest, 7 July 2016 (http://www.the-american-interest.com/2016/07/07/germanys-energiewende-sticks-it-to-the-poor/)
Germany's much-ballyhooed green energy transition - its energiewende - has run up quite a tab, and policymakers are having trouble figuring out who is actually going to pay for the policies. In an attempt to kick-start fledgling renewable energy sources like wind and solar power, Berlin guaranteed producers locked-in, long-term, above-market rates called feed-in tariffs. To their credit, this plan of pushing technologies of dubious merit at any cost worked, perhaps too well: the costs of these subsidies have been passed right along to German consumers in the form of a green surcharge on their power bills, resulting in some of Europe's most expensive electricity.
But out of concern for its economic competitiveness on the continent, Germany has offered generous exemptions to its most energy-intensive industries, and plans to continue doing so for the foreseeable future. Bloomberg reports:
...Germany has sought to preserve its companies' competitiveness in a European context, [said the deputy head of the Christian Democrats Michael Fuchs)...The move would retain the privileges of some 2,154 companies with heavy power bills. [...]
Last year, [green surcharges] added about 23 billion euros ($25.5 billion) to power bills, making electricity in Germany the second-most expensive in the 28 EU nations after Denmark. The fee translates to 6.54 euro cents a kilowatt-hour. The surcharge may rise to 7.3 to 7.5 euro cents by the end of the decade, said Fuchs. Some forecasters predict a leap to 10 euro cents per kilowatt-hour, he said.
The privileges benefit companies from glass makers, to pig slaughterers, cement makers and steel makers. The main criterion for joining the group - and paying a fifth of the standard fee - is a power bill that adds up to a minimum 14 percent of company costs.
Germany is right to be worried about the negative effect expensive power is having on its heavy industry. It's not a hard sell for companies to move to outsource production (and all the jobs that go with it) outside of Germany if the price of business-as-usual is too high. But exempting these big companies doesn't do anything to address the deeper problem, namely that this eco-mania carries with it some tremendous costs that must be borne somewhere. And if industry isn't going to shell out, that leaves smaller companies and - you guessed it - German households that are left footing that bill.
Expensive power can be thought of as a pernicious sort of regressive tax, felt most keenly by society's poorest. Wealthier Germans might not have noticed the 6.54 euro cents a kilowatt-hour surcharge on their recent bills, but for families whose power bills make up a larger portion of their monthly budgets, these price hikes cut deep.
Berlin is slowly waking up to the fact that its energiewende has produced something of a mess. Last month German policymakers agreed on a framework deal to slow down the deployment of renewables, and according to Reuters a new revision of an energy law plans to limit offshore wind development to try and cut costs and improve grid stability. But these are half measures, and while lawmakers tinker with the energiewende on its fringes, Germany's poorest are suffering from some of Europe's most expensive power bills while the country's biggest energy consumers secure exemptions. That's some policy you've got there, Merkel.
Jun 27, 2016
Naomi Klein: Trying to link Climate and Racism
Eric Worrall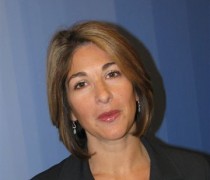 Naomi Klein, GNU Free Documentation License, photographer Mariusz Kubik
Naomi Klein on the racism that underlies climate change inaction
For the past three decades, since the Intergovernmental Panel on Climate Change was created and climate negotiations began, the refusal of our governments to lower emissions has been accompanied with full awareness of the dangers. And this kind of recklessness would have been functionally impossible without institutional racism, even if only latent. It would have been impossible without orientalism - what Edward Said described in his landmark book of the same name as "disregarding, essentialising, denuding the humanity of another culture, people or geographical region". It would have been impossible without all the potent tools on offer that allow the powerful to discount the lives of the less powerful. These tools - of ranking the relative value of humans - are what allow the writing off of entire nations and ancient cultures. And they are what allowed for the digging up of all that carbon to begin with.
Why? Because the thing about fossil fuels is that they are so inherently dirty and toxic that they require sacrificial people and places: people whose lungs and bodies can be sacrificed to work in the coal mines, people whose lands and water can be sacrificed to open-pit mining and oil spills. As recently as the 1970s, scientists advising the United States government openly referred to certain parts of the country being designated "national sacrifice areas". Think of the mountains of Appalachia, blasted off for coal mining - because so-called "mountain-top removal" coal mining is cheaper than digging holes underground. There were theories of othering used to justify the sacrificing of an entire geography: after all, if you are a backwards "hillbilly", who cares about your hills?
Turning all that coal into electricity required another layer of othering, too: this time for the urban neighborhoods next door to the power plants and refineries. In North America, these are overwhelmingly communities of color, black and Latino, forced to carry the toxic burden of our collective addiction to fossil fuels, with markedly higher rates of respiratory illnesses and cancers. It was in fights against this kind of "environmental racism" that the climate justice movement was born.
Why do I think Naomi's opinion piece reeks of colonialist paternalism? The reason is she seems to think she has the right to make decisions on behalf of poor people, especially poor colored people. In my opinion, if Naomi could, she would somehow shield the disadvantaged from the "burden" of participating in the supply chain of our modern industrial world. She would remove the option of such participation from the people she claims to care about.
But the consequences of such a restriction would be disastrous. Naomi is right that industrialization is a messy, often ugly process, riddled with exploitation and inequity. But the one thing which is worse than industrializing your economy, is not industrializing your economy. Attempting to deny desperately poor people the opportunity to build a better life, by embracing the same modern economic conveniences we take for granted, in my opinion is an unspeakable crime against humanity. People who work in filthy, third world factories, breathing toxic fumes, enduring unsafe conditions and hideous hours, mostly volunteer for such life, they compete to be accepted for such jobs. Because the alternative, back breaking hand tilling of subsistence farms, at the mercy of weather and disease, is far worse.
Nobody has the right to tell poor people what to do, not even Naomi Klein. If poor people choose of their own free will to participate in the modern world, and in doing so choose to build a better life for their children, they are simply following the path to modernity which our own grandparents and great grandparents walked, whose efforts and sacrifices created the abundance and security which we in the industrialized West take for granted.
Apr 19, 2016
The Under-reported Disaster Of Renewable Energy Schemes
Francis Menton, The Manhattan Contrarian
If you consume mainstream media sources in the U.S., you very likely have the impression that renewable energy sources like solar and wind are advancing smartly and soon will be providing half or more of the energy that is produced. The reality is very much the opposite. If you want to learn what's really going on, you will never find out from reading the New York Times or Washington Post, whose missions in this area are basically to suppress all information that is important to know. What you need to read is the daily email put out by a guy named Benny Peiser of the Global Warming Policy Foundation in England. You can go here to subscribe.
Although it has a number of prominent scientists on its Academic Advisory Council, GWPF does not itself dabble much in the quasi-scientific debate over whether global warming is occurring and if so by how much and from what cause. Rather, its niche is government policies that are supposedly designed to address the global warming crisis, and particularly how much they cost and whether they work. Each day they provide multiple links to sources that report on these issues, most often from national publications in particular countries or from relatively small-circulation outlets.
If you haven't been reading the GWPF newsletter recently, here are a few things you may have missed just this week:
About a quarter of the windmill capacity in the Netherlands is operating at a loss and is threatened with near-term closure. (What, you thought wind power was free?) From Financieele Dagblad (Dutch language, translated) on April 13:
Due to the low energy prices wind turbines are making losses on a large scale. The maintenance costs are higher than the benefits of the energy generated. Windmills are now being demolished according to a survey by Financieele Dagblad. According to estimates Association of Private Wind Turbine Operators (Pawex) 'potentially 500 to 750 megawatts' are making a loss or are at risk of doing so. That is a quarter of the power generated by onshore wind energy in the Netherlands.
Britain recently cut subsidies for household solar installations, and the pace of such installations immediately fell by three-quarters. From The Guardian on April 8:
The amount of household solar power capacity installed in the past two months has plummeted by three quarters following the government's cuts to subsidies, according to new figures. The size of the drop-off will dismay green campaigners who want take up on clean energy sources to accelerate. The cuts were announced just days after energy secretary Amber Rudd helped agree the historic Paris climate deal, and have bankrupted several solar companies.
SciDev.net on April 11 covered a new report out from something called the International Renewable Energy Agency, saying that many major developing countries are backing away from renewables and turning more and more to fossil fuels in light demand among their people for cheap energy.
Nicholas Wagner, an IRENA programme officer who helped prepare the report, says countries such as Brazil, Ethiopia, Kenya and Nigeria ... have ... turned to fossil fuels to power greater demand for heating, cooling and transport, he says. Renewables formed nearly 50 per cent of Indonesia's energy mix in 2000, but this had dropped to under 40 per cent by 2013, the report found. China, India and Mexico have also seen their renewable share fall over this period.
You probably have read somewhere about the threatened closure of much of the remainder of Britain's steel industry caused energy prices that have been intentionally driven to high levels to limit fossil fuel use. But did you read about the massive demonstrations by steel workers in Germany seeking to stave off a similar fate for their industry and their jobs? From Die Tagesshau (German language, translated), April 11:
Tens of thousands of workers in the German steel industry have taken to the streets to demonstrate for their jobs. The IG Metall union spoke of 45,000 participants...The steelworkers ... fear the introduction of stricter climate policies by the EU. Federal Economics Minister Gabriel promised the steelworkers his support. He said, he would not agree to any climate policy that threatens the future of the German steel production. According to industry figures, the planned tightening of the EU emissions trading scheme would lead to additional annual costs of one billion euros for the German steel industry.
And did you know that Germany is in the process of backing away from massive subsidies for wind energy, leading many to predict the imminent "collapse" of its wind industry (which cannot survive without subsidies). From Berliner Zeitung, April 7:
If the green energy plans by the German Federal Government are implemented, the expansion of onshore wind energy will soon come to a standstill and then go into reverse. In early March, German Economy Minister Sigmar Gabriel presented a draft for the amendment of the Renewable Energies Act (EEG). The new rules regulate the subsidy levels for renewable energy. The new regulations are to be adopted in coming months. A study by consultants ERA on behalf of the Green Party's parliamentary group concludes that under these provisions the development of wind energy will collapse fairly soon.
The coming wind collapse is just a small part of Germany's disastrous "Energiewende" (energy transformation) that has made it so that Germans pay about triple what Americans pay for electricity, but they have recently had to turn to building coal plants to replace energy from closed nuclear plants and also to deal with the intermittency of solar and wind. From the Wall Street Journal on April 14:
All of this - the job losses, the unreliable power supply, the astonishing amounts of spending that could top 1 trillion Euros over the coming decades, and the rising coal emissions to boot -amounts to one of the more monumental blunders of modern governance.
And really, you could go on with this as long as you want. Peiser puts up at least five of these every day. Billions upon billions of dollars spent—all going straight to the energy bills of the populace—with essentially no noticeable effect on global CO2 emissions, let alone global warming. You owe it to yourself to check this out.

Apr 13, 2016
The Model Atmosphere and Global Warming
By Anthony J. Sadar
Last month, Attorney General Loretta Lynch testified before the Senate that the Department of Justice is considering taking legal action against energy industries dubious of the dire role of carbon emissions to change the climate. And Democratic attorneys general from numerous states are in hot pursuit of global warming heretics.
Before more partisan lawyering and congressional testimony clouds the climate change concern, let's clear up what is known about this issue.
"Everything we know about the world's climate—past, present, and future—we know through models." So states professor Paul Edwards, a supporter of the "consensus" view of climate change, in the Introduction to his highly acclaimed book A Vast Machine: Computer Models, Climate Data, and the Politics of Global Warming (MIT Press, 2010). He also notes that "without models, there are no data." [italics in original]
Models have become integral to modern scientific practice. In many fields, Edwards says "computer models complement or even replace laboratory experiments; analysis and simulation models have become principal means of data collection, prediction, and decision making."
Such is the contemporary world of science aided by the powerful tool of modern computers. The three basic components of the scientific method—observation, hypothesis, and testing—still hold, but in many cases the testing portion has been abetted, if not in some cases usurped, by models.
As many challengers of the manmade disastrous global warming hypothesis can attest, the "evidence" for a worldwide climate catastrophe is founded upon the results of atmospheric models. Yet, can such results be trusted enough to direct trillions of dollars in the years ahead to shift the energy sector and redistribute financial resources? After all, as University of Pittsburgh virologist John Mellors asserted in a recent article about HIV treatment in Science ("Researchers claim to find HIV sanctuaries," January 29, 2016), "You can use a model to support anything you want, but you can prove nothing… You can model that the sun orbits the Earth."
Atmospheric models have tremendous difficulty simulating key elements of the hydrologic cycle like cloud cover and precipitation patterns. Such components are obviously important to decades-hence projections heavily relied upon for drastic global public policy decisions.
Water in all its phases—as invisible vapor in the atmosphere, as liquid in the vast oceans and condensed tiny droplets in clouds, as solid sheets of ice and crystals of snow—water is the ultimate regulator of climate on earth. So-called greenhouse gases such as carbon dioxide and methane play a secondary role in climate control. Yet the focus of research funding is on "carbon pollution," and largely only negative aspects of increased atmospheric carbon dioxide are headlined in the popular and scientific press. The actual measured benefits of increased carbon dioxide, with increased greening of the globe for instance, have been summarily dismissed or simply ignored.
As I have indicated in the past, most of my nearly 35 years of professional life as an air-pollution meteorologist has been involved with atmospheric modeling in one way or another. And it's clear from experience that the complexity of the earth's climate is incredible. Forecasting the future of such climate in meaningful detail is incredibly challenging. And the level of training, depth of knowledge, and development of intuition to successfully even begin to achieve a semi-reliable long-range climate outlook is quite impressive.
Understandably, the vast majority of the public has to basically trust what climate scientists tell them about the future of this planet's atmospheric conditions. Yet, that trust should be tempered with at least a modicum of incredulity, especially by contemplative adults. Thinking adults should know better than to simply trust even really smart scientists when it comes to what these scientists "confidently know" about earth's climate in the far distant decades. Even really smart science sages cannot know the long-term state of the global climate, other than within a wide range of temperature and precipitation levels (a range too wide to be of much practical value). This lack of knowledge has been confirmed over the past 18 years as the modeled global average temperature trend has dramatically not matched reality.
So, when it comes to modeling Earth's distant future climate, perhaps the eminent atmospheric scientist, Reid Bryson, said it best: Making a forecast is easy. Being right is the hard part.
Anthony J. Sadar is a Certified Consulting Meteorologist and author of In Global Warming We Trust: Too Big to Fail (Stairway Press, 2016)

Mar 18, 2016
Climate Scientist Arrested for Fraud
Written by Tiffany Taylor, Heartland on 14 March 2016.
Note: Explaining the Extreme Weather Events that did Not Happen by Paul Homewood. Unable to persuade the public that a slightly warmer world is a bad thing, the climate establishment has turned to peddling the myth that global warming is leading to more extreme weather. See the AMS failed attempt here.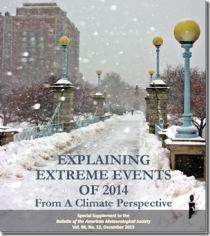 There have been a number of studies which have attempted to connect the two. Even then, as I showed with the above AMS attempt a few months ago, most extreme events cannot be linked, and those that are claimed to be are extremely tenuous.
--------------------------
Climate scientist Daniel Alongi has been indicted by the Australian government on charges of defrauding taxpayers out of $556,000 in false expenses since 2008.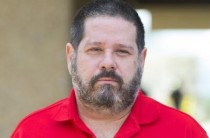 Climate scientist Daniel Alongi
Alongi has already admitted to creating false invoices, credit card statements, and e-mails to cover his misappropriation of funds.
Alongi's indictment raises serious questions concerning the credibility of his research. During the period of Alongi's alleged fraud, his research focusing on the impact of climate change on the Great Barrier Reef, coastal mangroves, and coastal ecosystems was published in numerous national and international journals.
Meteorologist Anthony Watts said in a post on his popular climate website Watts Up With That he's concerned Alongi may have falsified scientific findings to justify his expenses. Alongi has published 140 scientific publications and his work has been cited 5,861 times by other researchers.
"If Alongi falsely claimed to have spent half a million dollars on radioisotope testing, it would look pretty strange if he didn't produce any false test results, to justify the expenditure of all that money," wrote Watts.
'Scientists Not Immune to Corruption'
Alongi's arrest marks the second time in recent months questions have been raised concerning the use of government funds given to carry out climate research.
In late 2015, the U.S. House Committee on Science, Space, and Technology began an investigation into George Mason University professor Jagadish Shukla's non-profit research think tank, the Institute for Global Environment and Security Inc (IGES). IGES received more than $63 million dollars in federal grants, accounting for 98 percent of its operating revenue since 2001, but it produced very little published research.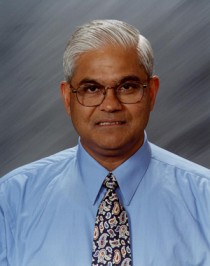 George Mason University professor Jagadish Shukla
A complaint filed by the Competitive Enterprise Institute and Cause of Action with the Internal Revenue Service requested the tax agency to investigate Shukla and IGES for illegally engaging in lobbying and advocacy activities, rather than conducting the research the government grants were given to them for.
"Scientists can be tempted by money just like any other profession," said Marc Morano, publisher of Climate Depot. "A Ph.D. does not make one immune to potential financial corruption."
"I would expect many more revelations of financial improprieties [to emerge] as the global warming industry continues to receive lavish funding from governments, foundations, and universities," Morano said. "The drive to have your work showcased in the media so you can get further funding increases the potential for financial fraud."
Morano says the press is contributing to the spread of scientific fraud by choosing only to advance the views of global warming alarmists.
"By only promoting a fawning view of global warming claims, the mainstream media has also made the problem worse," said Morano. "Normally, [the news media] is on the lookout for fraud and corruption, but [it] seems to turn away when it's time to scrutinize climate change promoters."
Mar 17, 2016
Banning fossil fuel benefits
Paul Driessen
Does their abysmal grasp of energy and economics make Hillary and Bernie unfit to govern?
"Natural gas is a good, cheap alternative to fossil fuels," former Speaker of the House Nancy Pelosi famously intoned. (Psssst. Ms. Nancy, natural gas is a fossil fuel.)
"If I thought there was any evidence that drilling could save people money, I would consider it. But it won't," President Obama said in 2008. "We can't drill our way out of the problem" of high energy prices and disappearing supplies, he still insisted two years later. How shocked he must be now.
Horizontal drilling and hydraulic fracturing - aka - fracking [ has unleashed a gusher of oil and natural gas, sent oil prices plunging $100 a barrel since 2008, dropped US oil imports to their lowest level in 45 years, and saved American families tens of billions of dollars annually in lower energy costs.

But if price and "peak oil" rationales fail, there is always "dangerous manmade global warming" to justify carbon-based energy and fracking bans, and renewable energy mandates and subsidies.
Bernie Sanders and Hillary Clinton contend that climate change is an "existential threat" to people and planet. Senator Sanders says bluntly, "I do not support fracking." He also wants legislation that would keep America's abundant oil, gas and coal "in the ground."

Mrs. Clinton opposes all fossil fuel energy extraction on federal lands. She rejects fracking if "any locality or state is against it," any methane is released or water contaminated, or companies don't reveal "exactly what chemicals they are using." Under her watch, there won't be "many places in America where fracking will continue." She will "stop fossil fuels" and ensure 50% renewable energy by 2030.
One senses that these folks inhabit a parallel universe, cling like limpets to anti-hydrocarbon ideologies, or perhaps embody Mark Twain's admonition that "It is better to keep your mouth closed and let people think you're a fool, than to open your mouth and remove all doubt."
One also senses that as president the two Democrat candidates will continue Mr. Obama's imperial practices. If Congress resists their policy initiatives, they will simply issue more Executive Branch diktats, and ignore their impacts on jobs and the economy, the absence of evidence that fracking harms human health or water quality, the reality that renewable energy "alternatives" also cause serious problems and scientists' continuing inability to separate human from natural influences on climate and weather events and trends that are essentially the same as during the twentieth century.

Officially, 7.8 million Americans are still unemployed. But add the long-term unemployed, those who looked for a job once in the past year but not in recent weeks, and those who are working involuntarily in low-pay, part-time positions - and the total swells to 16.8 million. Over 46 million are on food stamps.
The federal debt hit $19 trillion in February and is projected to reach $23 trillion by 2020. In FY2015, the US Treasury collected $3.2 trillion in taxes and other revenues, but spent $3.7 trillion. Profligate state and local spending has swollen these deficits by tens of billions more, for the same reason: politicians are in cahoots with unions, crony capitalist rent seekers, and assorted grievance, victim and welfare groups.
Mountains of federal regulations cost businesses and families $1.9 trillion annually - half of our national budget. They drag down investment, job creation and tax revenues. State and local rules add more pain.
To borrow the Greens and Democrats' favorite term, this is unsustainable.
Oil, gas and coal account for 82% of all US energy and 68% of all US electricity generation - reliably and affordably. Producing this abundant energy also generates positive cash-flow: fossil fuel bonuses, rents and royalties from federal lands totaled $126 billion between 2003 and 2013; corporate and personal taxes resulting from the jobs and activities powered by that energy added tens of billions more.
Wind, solar and biofuel programs, by contrast, are black holes for hard-earned taxpayer subsidies - and rarely work unless consumers are required to use that energy, and pay premium prices for doing so.
Even getting to 50% "carbon-free" energy fifteen years from now will require: vastly more subsidies and mandates; turning entire forests into fuel; blanketing croplands and habitats with enormous biofuel plantations, wind farms and solar installations; and killing millions of birds, bats and other wildlife in the process. However, biomass and biofuels are also carbon-based and also release carbon dioxide and their energy per volume is paltry, their energy efficiency deplorable, compared to hydrocarbons.
A renewable energy future means scenic, wild and agricultural lands become industrial zones and high voltage transmission corridors - feeding urban centers where people will have lower living standards
.
Environmentalists used to tell poor countries they could never have the lifestyles of people in developed nations, as it wouldn't be sustainable. Now they say our living standards are unsustainable and aren't fair to the world's poor. Therefore, their lives should be improved a little via wind, solar and biofuel energy, while ours are knocked down a peg via climate and sustainability regulations (except for ruling elites).
Environmentalists and other liberals are also hardwired to be incapable of acknowledging the countless health, welfare and technological blessings that creative free enterprise capitalism has bestowed on humanity or to recognize the dearth of innovation by repressive socialist regimes.
Liberals like to say Republicans want to control what you do in your bedroom. But Democrats want to control everything you do outside your bedroom but for the noble, exalted purpose of changing genetically coded human behavior, to Save the Planet for future generations. That means unelected Earth Guardians must control the lives, livelihoods, living standards, liberties and life spans of commoners and peasants, especially in "flyover country."
Fossil fuel and fracking bans are part of that "fundamental transformation." They will force us to use less oil and gas, but they also mean we will import more petroleum from Saudi Arabia and Iran, though not from Canada via the Keystone pipeline. Energy prices will again climb into the stratosphere, more jobs will disappear, manufacturing will shrivel, and royalty and tax revenues will evaporate.
The billionaire bounties that Hillary, Bernie and their supporters also need to pay for all the free college, ObamaCare, renewable energy subsidies, income redistribution and other "entitlements" will likewise be devoured quickly, while millions more people end up on welfare and unemployment rolls. The bills will simply be forwarded to our children and grandchildren.
Meanwhile, despite any US bans, other countries will continue using fossil fuels to create jobs and grow their economies. So total atmospheric CO2 and greenhouse gas concentrations will continue to rise.
Of course, "climate deniers" and other members of The Resistance will have to be dealt with. Attorney General Loretta Lynch and Senator Sheldon Whitehouse will pave the way on that. In the process, as Obama and Clinton mentor Saul Alinsky put it in his Rules for Radicals, the ruling elites will pick, freeze, personalize and polarize their targets. They will repeat their allegations and maintain their pressure until all resistance crumbles. Facts will be irrelevant. Power and perceptions will rule.

Blue collar, middle class and minority families feel they are fighting for their very survival, against policies and regulations that profoundly impair their jobs, incomes and futures. Indeed, the governing classes are actively harming the very people they claim to care the most about - and actually killing people in the world's poorest nations, by denying them access to energy and other modern technologies.
That's why Trump, Cruz, Carson and other "outsider" candidates have resonates. People are fed up.
Perhaps it's time to borrow a page from Alinsky - Rule Four, to be precise - and make "the enemy," the ruling elites, live up to their own rules. Watching them scream and squeal would be most entertaining.
Paul Driessen is senior policy analyst for the Committee For A Constructive Tomorrow (www.CFACT.org) and author of Eco-Imperialism: Green power - Black death.