Sep 04, 2016
Where Climate "Let's Pretends" Lead/Scientific Publications say oceans and sun drive climate
Alan Carlin

Dr. Patrick Moore, co-founder of Greenpeace
-----------
Whenever climate alarmism hits a roadblock, the alarmist response is always "let's pretend." And sure enough the problem goes away as far as the alarmists are concerned. After numerous previous "let's pretends," the movement pretended that the Paris agreement would solve the alleged climate problem if it were only ratified despite its many obvious flaws from the alarmists' viewpoint.
But major emitting countries have been slow to ratify it. So the next "let's pretend" is that the President can "ratify" it for the United States. This is where we are now. Despite the clear language in the Constitution as to how treaties must be ratified, the Obama Administration simply decided "let's pretend" that the President can ratify it and apparently decided to have a joint "ratification" announcement with China this weekend in China.
There Are Many Examples of Climate "Let's Pretends," Including the USEPA CPP and the Effects of the Sun on Clouds
By now there are so many "let's pretends" in the climate alarmist narrative that it's hard for the average person to tell which aspects are pretend and which are actual. An example is the "Clean Power Plan" (CPP) from the USEPA. The Clean Air Act clearly says that Section 111 cannot be used to regulate pollutants emitted from a source category which is already regulated under Section 112. So EPA pretends that it can. The CAGW hypothesis is scientifically invalid, so they "pretend" that it is valid. Etc.
This past week has brought some attention to a much earlier "let's pretend" - that global climate is influenced primarily by human-caused carbon dioxide emissions rather than changes in the sun, our source of heat and light. The so-called Svensmark effect (which concerns the sun's effects on cosmic ray intensity), which skeptics have long thought deserved attention, received new support last week since the effects of solar eruptions on cloud density have now been demonstrated to have a strong statistical relationship despite the UN IPCC's longstanding "let's pretend" that solar variations can and should be ignored.
So there is nothing new about the President's latest "let's pretend" that he can personally ratify the Paris treaty. What else would he do? I do wonder, however, whether the US Constitution and legal structure can survive the climate issue in more than name only. US science is already reeling from climate scientific "let's pretends" that make mincemeat of the scientific method.
One of the Most Serious Effects Is in the Legal World
In the legal world, the next problem the alarmists have to solve is to get the US Supreme Court to make all the legal "let's pretends" concerning the CPP "legal" by declaring them to be so. All that is required is to have Congress approve one more friendly justice who is willing to vote for this. But if this should actually happen, I do wonder if there is any remaining need for Congress since a new majority on the Court can and probably would effectively rewrite the Constitution and the laws passed by Congress any way the Executive Branch wants? At that point all that would be needed is an all-powerful Executive Branch and a Supreme Court to ratify whatever the Executive Branch does.
So is this how our unique American form of government will effectively end?? The end could come as early as January, 2017, but might take a little longer.
Dr. Alan Carlin is an economist and physical scientist with degrees from Caltech and MIT and publications in both economics and climate/energy, who became actively involved in the Sierra Club in the 1960s as an activist and Chapter Chairman. This led to an almost 39 year career as a manager and senior analyst at the U.S. Environmental Protection Agency. He is author of Environmentalism Gone Mad.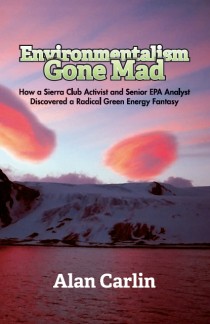 -------
35 New Scientific Publications Confirm Ocean Cycles, Sun Are Main Climate Drivers
By Kenneth Richard on No Tricks Zone, 11. August 2016
While news journalists and internet bloggers are busy headlining scary stories invoking the presumed causal link between anthropogenic CO2 emissions and floods and droughts and global warming, robust scientific evidence of naturally-forced climate change has continued to rapidly accumulate.
There is a claimed scientific "consensus" that climate changes in recent decades are only weakly influenced by natural factors, and instead anthropogenic emissions drive changes in precipitation patterns and temperature. And yet scientists defiantly continue to publish papers in peer-reviewed journals that undermine this "consensus" opinion.
Variations in regional precipitation and temperature have long been determined to be strongly correlated with natural oceanic-atmospheric circulation patterns, or oscillations. The Atlantic Multidecadal Oscillation (AMO), Pacific Decadal Oscillation (PDO), North Atlantic Oscillation (NAO), and El Nino-Southern Oscillation (ENSO) have all been found to significantly influence changes in surface air temperature and rainfall (climate) on decadal and multi-decadal scales, and these natural ocean oscillations have been robustly connected to changes in solar activity.
See the full post here which has two summaries of key findings from 35 recently-published peer-reviewed scientific papers, divided into two categories. The first collection of papers establishes that (a) decadal and multi-decadal ocean circulation patterns (AMO, PDO, NAO, ENSO) have significantly modulated precipitation and temperature changes in recent decades, and the second collection of papers confirm that (b) natural ocean oscillations are, in turn, modulated by solar activity.
-----------
Scientist James Lovelock: "It's easier to save Dorset than the planet"
Catherine Bolado
IT'S not every day you get to meet a scientific hero - an earth scientist and inventor who worked for NASA in its infancy and helped to discover the devastating impact of CFC gases upon the ozone layer.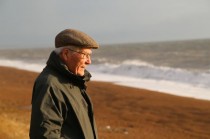 James Lovelock at 96
Chatting down the phone from his west Dorset home, the 96-year-old is everything (as a surprisingly nervous science geek) you hope he will be - witty, insightful and engaging.
The Dorset Wildlife Trust (DWT) patron clearly has a very soft spot in his heart for Dorset and is delighted to be living in "one of the best bits of the whole country."
He has lived in and around the south all his life.
He said: "Dorset is very much a part of my life. I walked through it as a child and an adult. I have always been very fond of it. I have worked here both as a writer and managing an MoD site at Winfrith. I first came here in 1929 as a child to Swanage for a couple of weeks and spent time walking around the coast."
His association with DWT is deep rooted. He used to visit Cranborne Chase and "grew very fond of it," becoming a lifelong member of DWT in the late 1950s and has made charitable donations to the charity.
Mr Lovelock said it was a "nice feeling" to be made a patron. He said: "There's talk of making Dorset and Devon into a national park and I hope it comes off. It should happen. To have Dorset as a park would be a great idea."
He was pleased the Navitus Bay wind farm development didn't get the go ahead, as the energy that would be produced "wouldn't be very reliable."
A more sensible idea would be to create a solar farm in the Sahara, he suggested. This would create enough energy for Europe, but was unlikely to happen, Mr Lovelock added.
Climate and energy production is not surprisingly one of his main concerns. But as to predictions about the future, he is far less certain, saying: "I think anyone that tries to predict more than five to ten years ahead is a bit of an idiot, so many things can change unexpectedly."
He added that global warming proponents stated that the earth would get hotter and hotter but "they don't really know," and climate models are only based on what data goes into them, so it was hard to say what would happen in the future.
Mr Lovelock is interested in what can be measured, what can be observed.
So for example the sea temperature around Chesil Beach being so low and the effects of the Gulf Stream dropping 'significantly'.
He said: "That's one reason global warming hasn't been so noticeable around here. Far from being an automatic warming up. If the sea starts moving the currents in different directions we get quite cold conditions."
He said: "The other thing I predict, everyone will be living in cities towards the end of the century," adding: "This is a trend all over. What's left of the rest of the world is difficult to predict."
So should we be trying to save the world? Or perhaps we should look closer to home?
"Don't try and save the world, it's pure hubris. We might be able to save Dorset. I don't know how we do it. It's up to us. I think it's easier to save Dorset than the planet."
Adding: "There's one thing to keep in mind here. We don't need to save the planet, it's looked after itself for four billion years. It's always been habitable and things have lived on it, so why worry."
This is where Gaia Theory comes in - the idea that the planet itself is a self-regulating system. It is perhaps Mr Lovelock's best known work and perhaps his most controversial. Named after a Greek goddess, the idea has alternatively been criticized or lauded over the 50 years since Mr Lovelock first proposed it.