Feb 28, 2020
The Academic Blacklist Climate Alarmists Don't Want You To Know About
I was pleased to see this effort in IBD's new Issues and Insights effort highlighted below. It is a very much needed addition and we strongly suggest you share and bookmark the story and the site. And financially support their noble and critically important effort.
Let me say something first as an introduction.
Although, I chaired one of the largest departments of meteorology in 6 years in Academia and taught courses at two other colleges and have had 50 years of operational experience with researching and forecasting weather and climate, was Fellow of the AMS, Chair of Weather Analysis and Forecasting committee for the AMS, and elected as a Councilor, I was told by local colleges I was not qualified to teach science. I could tell you many other examples of real scientists being forced out or forced to teach courses like Geography if tenured. Look at GMU for example. Ed Wegman helped expose the climategate saga. He was replaced by environmental radicals and liars. The indoctrination continues. The climate CABAL in government and professional societies and universities controls the message with empty suits as Lead Authors.
Then there is Wikipedia which has used special editors (like Kim Dabelstein Petersen and and William Connolley here) who edit wiki sites that challenge the alarmists position. They change the entries to attack the author or make major changes. They have recently stopped maintaining a list of skeptics. They are hurting as most people get information through search engines that is reducing Wiki coverage. They are begging for donations. Instead please support our site of other sites providing honest science.
The attraction for many is $$$ and plenty of it. Federal funding for climate change research, technology, international assistance, and adaptation has increased from $2.4 billion in 1993 to $11.6 billion in 2014, with an additional $26.1 billion for climate change programs and activities provided by the American Recovery and Reinvestment Act in 2009," says the GAO. Not a penny goes to anyone who believes it is mostly natural. All our efforts to expose the truth are volunteer (pro-bono). Help us with a donation if you can (left column). If you have an idea how to fund the good scientists being blocked contact me at jdaleo6113@aol.com. Thanks for the help you gave us in 2019 to cover our costs for maintenance for the first time in a few years.
If you count my contributions at Weatherbell.com, I work on 5 web sites:
Icecap.us
Alarmist Claim Research with rebuttals to the dozen alarmist claims in the news and assessments.
Tropical Hot Spot Research started to show our independent peer-reviewed research showing how natural factors can explain the changes we have observed in 14 different data sets.
and one my college roommate wanted me to start Redneckusa with a look at technology - good and bad ideas. See the latest post here on how Ozone Hole Shenanigans were the warm-up act for Global Warming.
Let me know what you think, suggest new stories and submit your own.
--------------

The Academic Blacklist Climate Alarmists Don't Want You To Know About
February 28, 2020
16 comments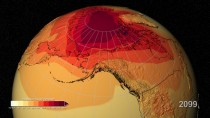 I&I Editorial
The global warming faithful are always quick with the talking points about a "scientific consensus" that doesn't exist, and the tale that 97% of scientists say man is causing the planet to overheat. But we'll never hear them discuss publicly how researchers who don't agree with the narrative have been blacklisted.
What are they afraid of?
Of course the climate alarmists will never admit such a list even exists. But Roger Pielke Jr., who teaches science, environment, and technology policy at the University of Colorado, says it does.
"A climate advocacy group called Skeptical Science hosts a list of academics that it has labeled 'climate misinformers," Pielke recently wrote in Forbes. "The list includes 17 academics and is intended as a blacklist."
Pielke says we know this through a Skeptical Science blogger "named Dana Nuccitelli." According to Pielke, Nuccitelli believes that Judith Curry should be "unhirable in academia" based on her statements about global warming.
Nuccitelli tweeted that "Curry's words, as documented… are what make her 'unhirable.'" Both the blog and Nuccitelli of course deny there's a blacklist.
The "unhirable" Curry is no crank. She is the former chair of Georgia Tech's School of Earth and Atmospheric Sciences, and is a fellow of both the American Geophysical Union and American Meteorological Society. She stepped down from her position at Georgia Tech at the insistence of an administrator, she told Pielke. The Earth and Atmospheric Sciences dean had heard from "several activist climate scientists who had a very direct pipeline to the dean's office, and had expressed their "extreme displeasure" over Curry's presence at the school, she said.
Curry looked into positions at other universities, interviewed for two, but was never hired. According to her headhunter, "the show stopper" was my public profile in the climate debate.
But there's no blacklist - nothing to see here, so let's move on… to Pielke's father, Roger Pielke Sr. The atmospheric scientist "is also listed on the Skeptical Science blacklist." The younger Pielke says some statements from the Skeptical Science site that had been obtained through hacking included: "We are HUNTING Pielke," "We are trying to bring him down," and "My vote is to take the bastard down!"
What has happened to Curry and Pielke Sr. are not isolated incidents: READ MORE EXAMPLES here.
...
The system is clearly rigged. But the public is not supposed to know this. Only by keeping voters in the dark can the charade continue.
--- Written by J. Frank Bullitt
Issues & Insights is a new site formed by the seasoned journalists behind the legendary IBD Editorials page. We're just getting started, and we'll be adding new features as time permits. We're doing this on a voluntary basis because we believe the nation needs the kind of cogent, rational, data-driven, fact-based commentary that we can provide.