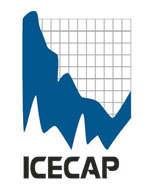 Sep 01, 2014

Why Arctic Ice Extent Is Up Over 60% In The Last Two Years

by stevengoddard

The Danish Meteorological Institute shows a 63% increase in Arctic sea ice extent since the same date in 2012, and an increase of 76% since the 2012 summer minimum. Current extent is 4.4 million sq km, up from 2.7 million sq km on August 28, 2012.


Enlarged

Sea ice extent in recent years (in million km2) for the northern hemisphere, as a function of date.

COI | Centre for Ocean and Ice | Danmarks Meteorologiske Institut


My methodology is similar numerically to DMI's, I used maps from the Japan Aerospace Exploration Agency to generate the map below. Green shows ice gain since the same date in 2012, and red shows ice loss. My calculation shows a 64% increase in ice, almost identical to the calculations from DMI.


Enlarged

A favorite comment from alarmists is "the increase in ice extent is meaningless, because the ice is getting thinner"

They have it exactly backwards. The reason why ice extent is up, is because the ice is thicker. The animation below, based on maps from NSIDC, shows the movement of older, thicker ice into the western Arctic over the past two years. The color scale represents the age of the ice, i.e. five year old ice is red. You can see how older, thicker ice is moving towards Alaska, and accumulating. The amount of five year old ice has more than doubled over the past two years.


Animating ice 2012-2014

Starting in 1988, winter winds began pushing older, thicker ice out into the North Atlantic. This went on until a few years ago, and caused the lower summer minimums seen over the past 15 years. Younger, thinner ice melts out more easily in the summer.

But since 2011, the winter winds have reversed. Ice is now getting pushed away from the Atlantic side, and is accumulating on the Pacific side - where it is preserved. If this wind pattern continues for a few more years, summer ice extent will soon return to the levels seen in the 1980's.

A few years ago, experts claimed that all of the older thicker ice had disappeared. As usual, they had absolutely no clue what they were talking about.

(Reuters) The multiyear ice covering the Arctic Ocean has effectively vanished, a startling development that will make it easier to open up polar shipping routes, an Arctic expert said on Thursday.

Vast sheets of impenetrable multiyear ice, which can reach up to 80 meters (260 feet) thick, have for centuries blocked the path of ships seeking a quick short cut through the fabled Northwest Passage from the Atlantic to the Pacific. They also ruled out the idea of sailing across the top of the world.

But David Barber, Canada's Research Chair in Arctic System Science at the University of Manitoba, said the ice was melting at an extraordinarily fast rate.

"We are almost out of multiyear sea ice in the northern hemisphere," he said in a presentation in Parliament. The little that remains is jammed up against Canada's Arctic archipelago, far from potential shipping routes.

Scientists link higher Arctic temperatures and melting sea ice to the greenhouse gas emissions blamed for global warming.

Multiyear Arctic ice is effectively gone: expert | Reuters

The ice loss was caused by winter winds pushing the thicker ice out into the North Atlantic. Unless "scientists" can link "greenhouse gas emissions" to the direction of Arctic winter winds, they probably shouldn't lie about the state of their knowledge

Aug 26, 2014

Big Wind's latest deceitful ad campaign

Mary Kay Barton

If you watch much mainstream TV, you've probably seen Siemens' new multi-million-dollar advertising blitz to sell the American public on industrial wind. Why the sudden ad onslaught? Watch the video below.

The wind business abroad has taken a huge hit of late. European countries have begun slashing renewable mandates, due to the ever-broadening realization that renewables cost far more than industrial wind proponents have led people to believe: economically, environmentally, technically, and civilly.

Siemens' energy business took a 48m Euro hit in the second quarter due to a bearings issue with onshore turbines, and a 23m charge due to ongoing offshore grid issues in Germany - on top of subsidy and feed-in tariff cutbacks, recent articles have pointed out.

As Siemens' tax-sheltering market dries up in Europe, its U.S. marketing efforts are clearly geared toward increasing its income and profits via wind's tax sheltering schemes in the United States. The company stands to make millions, so Siemens ad campaign is obviously part of an overall pitch to persuade Congress to extend the hefty wind Production Tax Credit (PTC), more accurately called "Pork-To-Cronies." As Warren Buffett recently admitted, "We get tax credits if we build lots of wind farms. That's the only reason to build them. They don't make sense without the tax credit."

Taxpayers and ratepayers, beware!

President Obama often says he intends to "close corporate loopholes," but his PTC and other policies continue funneling billions of taxpayer dollars to his wealthy corporate insiders and campaign contributors - while we continue to rack up unconscionable debt for our children and grandchildren.

Increasing public awareness of the wind energy scam has led to increased opposition to extending any more corporate welfare to Big Wind via the PTC and energy investment tax credit (ITC). Enter another bureaucratic end-run around once clear statutory language by this Administration.

As reported by the Wall Street Journal, the increasingly politicized IRS recently relaxed the definition of "commence construction" to the point where the definition bears no resemblance to the actual words. During a hearing by the House Energy Policy, Health Care and Entitlements subcommittee last October, Curtis G. Wilson of the IRS admitted that developers can now game the system to the point where projects built years in the future could still meet the eligibility requirement for "commence" now.

U.S. taxpayers and ratepayers are doomed when, instead of allowing the markets to work, crony-corruptocrats are picking the winners and losers in the energy marketplace, using such nefarious tactics.

Sadly, most people don't even know the difference between energy and power. This reality has built the framework for the biggest swindle ever perpetrated on citizens worldwide. Many have bought into the alarmist argument that "we have to do something" to stop "dangerous manmade global warming." Enter the wind industry sales department, primed to capitalize on public fears and alarmist hype.

Siemens also needs to convince the 80% of U.S. citizens who live in suburbia that industrial wind factories are "environment-friendly," and everyone loves them. Thus, as usual for these disingenuous ad campaigns, a sprawling wind facility is pictured among green fields, with no homes anywhere to be seen, no birds are being slaughtered, while a happy Iowa leaseholder smiles and says she loves wind.

A drive out Route 20A in Wyoming County, western New York State, however, tells a far different story. The western side of Wyoming County - which used to be some of the most beautiful countryside in New York State, has been industrialized with 308 giant, 430-foot-tall towers, and their 11-ton, bird-chopping blades spinning overhead, only hundreds of feet from peoples' homes and roadways. There's no doubt that Siemens won't be showing you this reality in any of their TV ads!

Unfortunately for the residents of Orangeville in Wyoming County, greed at the top in Washington, DC determined their fate. The sole reason Invenergy went ahead with its plan to build its 58-turbine project was that, in the early morning hours of January 1, 2013, the PTC was added as pork for companies sucking at the wind welfare teat.

Ever appreciative of the handouts, Invenergy owner Ukrainian Michael Polsky rewarded President Obama by holding a $35,000 a plate fundraiser at his Chicago mansion. Mr. Obama is so committed to Big Wind that he's even legalized 30-year eagle kill permits just for the wind industry. Anyone else harming an eagle, or even possessing a single bald eagle feather, is penalized with an iron fist.

There you have it corporate cronyism in all its glory, with bird murder as its crowning achievement.

Word of impending lawsuits lingers in Orangeville. It remains to be seen if disenchanted leaseholders will end up suing Big Wind, as others have. In the meantime, we're hoping we don't have any 11-ton blade breaks that throw shrapnel for thousands of feet, or any airplanes crashing into wind turbines during fog, as occurred in South Dakota earlier this year, killing all four on board. (I'll bet you won't be seeing any of these facts in Siemens' ads, either.)

Our elected officials need energy literacy. Even a small dose would help.

What's most frustrating, when attempting any kind of correspondence regarding these energy issues with many elected officials, is the kind of response I received from Senator Chuck Schumer (D-NY) when I wrote him a letter about ending the Wind PTC. Senator Schumer never even mentioned the PTC in his response. Instead, he rambled on about the need to "reduce foreign oil imports," and increase "efficiency" - neither of which has a thing to do with wind-generated electricity.

Mr. Schumer recently feigned alarm following complaints by citizens about soaring electric rates - demanding answers about it, while simultaneously supporting yet another Wind PTC extension (plus other rate-increasing "renewable" projects). Senator Schumer's hypocrisy is outrageous, and unacceptable.

Perhaps it's time for U.S. ratepayers and taxpayers to demand that their elected officials first pass an energy literacy exam, before they pass such cost-exorbitant, "green" boondoggles on to consumers.

Congress is on vacation through Labor Day, which makes this the perfect time to approach your senators and representatives while they're home. Attend town hall meetings and in-district fundraisers. Remind your representatives that we put them in office, and that we can also vote them out!

Since energy plays a pivotal role in our national economy - impacting the cost of absolutely everything else - candidates should have "energy" listed on their "issues" webpage.

Good candidates will support an "All of the Sensible" energy policy, as opposed to the "All of the Above" energy policy which President Obama has been pushing on behalf of the "green" movement. "Sensible" alternative energy options are those that are backed up by scientific and economic proof that they provide net societal benefits. Industrial wind fails this test miserably!

For more information, refer friends and elected officials to Robert Bryce's excellent book, Power Hungry: The myths of "green" energy and the real fuels of the future.

Continue to call and write their offices, and encourage them to oppose any extension of the PTC and ITC! Write letters to your local newspapers, copy their district offices, and post information on their social media pages (e.g., Face Book & Twitter).

We must demand accountability from elected officials, or vote them out! Reliable, affordable energy is what has made America great. We need to keep it that way.

Aug 23, 2014

The Real Story

Joe D'Aleo, CCM

I had planned another topic but felt obliged to correct the misinformation in the letters by Mr. Atwood the last two weeks. He obviously spends a lot of time mining the web for information and knows more than the average person but as you know, you can find on the web, information that can support your ideas. He frequently mentions Wikipedia, which he says he trusts because it is 'moderated'.

Wikipedia is a useful resource but should come with a disclaimer - user beware!

Many of us use Wikipedia to recall the name of an actor, a favorite movie, the name or year of a song, find out how old an actor or singer we like is. You need to be careful though about biographies, history, politics and science, because the material is open source and often not true or at least slanted.

In a story this April "Wikipedia: where truth dies online" ,"Spiked on-line" warned that not all Wikipedia publishes can be trusted. "There are over 21 million editors with varying degrees of competence and honesty...Many teachers warn their students to exercise extreme caution when using it. (Note: some teachers forbid citing Wikipedia in a paper)."

Lawrence Solomon for CBSNEWS wrote how some issues like climate have the information controlled by editors or administrators who have a clear bias.

"Kim Dabelstein Petersen is a Wikipedia "editor" who seems to devote a large part of his life to editing reams and reams of Wikipedia pages to pump the assertions of global-warming alarmists and deprecate or make disappear the arguments of skeptics.

Holding the far more prestigious and powerful position of "administrator" is William Connolley...a software engineer and sometime climatologist (he used to hold a job in the British Antarctic Survey), as well as a serial (but so far unsuccessful) office seeker for England's Green party.

And yet by virtue of his power at Wikipedia, Connolley, a ruthless enforcer of the doomsday consensus, may be the world's most influential person in the global warming debate… William Connolley rode shotgun on just about any climate related article on that website."

As of a year ago Mr. Connolley had edited 5,428 Wikipedia articles, almost all on climate and complaints about his zealotry ultimately earned him a suspension.

There are other sites like Skeptical Science that Mr. Atwood references, but they have the same bias (here and here).

Now to address the Bruce's other claims with facts.

The grand maximum did not occur 50 years ago but over the period from 1950 to 1990 with multiple peaks around 1958, 1980, 1990. Ilya G. Usoskin of the Sodankyla Geophysical Observatory at the University of Oulu, Finland published in Living Reviews of Solar Physics a paper examining records from two isotope proxies (Be10 and C14) and found that solar activity at the end of the 20th century was at the highest levels of the past 1200 years.

The IPCC and warmists like to use the solar brightness (the visible part of the solar spectrum) which changes only 0.1 to 0.2% during the 11 year solar cycle to try and discount the solar climate connection, but they ignore other solar variables which greatly amplify the small change in the visible light like ultraviolet (which changes 6-8%), geomagnetic and the effect of the solar wind on cloud enhancing cosmic rays. You have to consider the total solar effect.

UK Professor Lockwood in 2013 found the measurement of the solar wind and record low magnetic fields during the long and record low minimum 2007 to 2009 provided some important clues for understanding the solar dynamo and explaining both the Dalton minimum near 1800 and the deeper Maunder Minimum (1640-1700). Lockwood, the Russian Pulkovo Observatory, NASA's Hathaway and many, many other solar scientists predict a turn to much colder as we dive deeper into the upcoming next Grand Solar Minimum. The cooling winters after 1995 (2.26F for the last 20 years for the US) reflect the initial decline that began after the final 1990 peak (there is a lag of 5-8 years).

A 2014 paper by Chinese scientists (Zhao etal) reported the impact of carbon dioxide on climate change may have been overstated with the total solar activity giving a better explanation of changes in the Earth's temperature. Indeed, the greenhouse models are all failing miserably. The IPCC admitted to low understanding of water vapor, clouds, solar and ocean cycles, all far more important than CO2, so that is no surprise.

The greenhouse theory is falsified by the facts warming is not global, that the so called atmospheric tropical hot spot, the signature feature of the heat trapping theory was absent and that the greenhouse models have failed.


Enlarged


Enlarged

Yes at the surface, there was model predicted warming in higher latitudes, but that has been observed only in the Northern Hemisphere (and ended 17 years ago - see last link) and the arctic (which is also cyclical.

Satellites, weather balloons and ocean buoys have all shown there has been no warming in the tropics from the high atmosphere all the way down 300 meters int the tropical oceans.

Finally the health study Bruce mentioned was one the EPA found impossible to defend in congress. Health claims do not relate to CO2 but to soot, which is why they no longer talk CO2 but 'carbon pollution'. With every breathe, we exhale 100 times the CO2 than the air contains so it obviously doesn't cause premature deaths or children's asthma.

Soot is a problem in China but no longer in the US. Small particulates have declined 50% the last 15 years here and are below the EPA standard.


Enlarged

Real data suggests they are not a health hazard. See this story debunking the role particulates had even when they were more prevalent. The famous pollution episodes in Donora, PA in 1948 occurred due to trapping of other chemical pollutants and in London in 1952 from sulfuric acid mist from burning of high sulfur coal in a pea-soup inversion fog.

I had lunch with Dr. John Dale Dunn, an emergency physician with experience in epidemiology at Fort Hood and saw his presentation at the recent ICCC9 Heartland Institute conference where over 600 real scientists from over 14 countries convened to report on the real truth about climate change.



John and I agreed the EPA health risk claims are totally bogus and what is ignored is the far more serious threat due from the cold where countries (like the UK) abandoned coal and fossil fuel to chase the environmental dream of unreliable wind and solar and where prices rose so much as to make energy unaffordable for those on fixed incomes and the poor. See the deadly results of cold homes. That is where we will be going, if we 'buy insurance' and allow the EPA to run amuck 'just in case'.

Aug 26, 2014

Australian scientist calls for 'heads to roll' over adjusted temperature data (NCDC next?)

Anthony Watts, WUWT

Yesterday we posted on BoM's bomb on station temperature trend fiddling. where BoM claimed the trend difference was a result of a station move. Apparently, BoM can't even keep track of their own station histories! Today, Dr. Jennifer Marohasy writes: Who's going to be sacked for making-up global warming at Rutherglen?

She writes: HEADS need to start rolling at the Australian Bureau of Meteorology. The senior management have tried to cover-up serious tampering that has occurred with the temperatures at an experimental farm near Rutherglen in Victoria. Retired scientist Dr Bill Johnston used to run experiments there. He, and many others, can vouch for the fact that the weather station at Rutherglen, providing data to the Bureau of Meteorology since November 1912, has never been moved. Senior management at the Bureau are claiming the weather station could have been moved in 1966 and/or 1974 and that this could be a justification for artificially dropping the temperatures by 1.8 degree Celsius back in 1913.


rutherglen_station_plot_raw_homogenized enlarged

The temperature record at Rutherglen has been corrupted by managers at the Australian Bureau of Meteorology.

Surely its time for heads to roll!

----

The unhomogenized/raw mean annual minimum temperature trend for Rutherglen for the 100-year period from January 1913 through to December 2013 shows a slight cooling trend of 0.35 degree C per 100 years. After homogenization there is a warming trend of 1.73 degree C per 100 years. This warming trend is essentially achieved by progressively dropping down the temperatures from 1973 back through to 1913. For the year of 1913 the difference between the raw temperature and the ACORN-SAT temperature is a massive 1.8 degree C.

-------

In the case of Rutherglen the Bureau has just let the algorithms keep jumping down the temperatures from 1973. To repeat the biggest change between the raw and the new values is in 1913 when the temperature has been jumped down a massive 1.8 degree C.In doing this homogenization a warming trend is created when none previously existed.

The Bureau has tried to justify all of this to Graham Lloyd at The Australian newspaper by stating that there must have been a site move, its flagging the years 1966 and 1974. But the biggest adjustment was made in 1913! In fact as Bill Johnston explains in today's newspaper, the site never has moved.

Surely someone should be sacked for this blatant corruption of what was a perfectly good temperature record.

More here.

-------------
Icecap Note:

Ironically the changes in the United also had the biggest change was in 1913. Here in Maine, temperatures cooled by an unbelievable 5F in 1913 after the latest changes made this spring. That early record cooling ensure, the annual temperatures will rank among the warmest every year. The only common player in both countries changes was Tom Peterson of NCDC who engineered GHCN and USHCN and also was on the consulting committee advising/directing Australia on their updated data set.


Maine state annual temperatures up until 2013 enlarged


Maine state annual temperatures up until 2013 after latest adjustment this spring to USHCN data enlarged

Aug 19, 2014

Trampling on Coal Country families

Obama and EPA are determined to destroy US coal, people's lives and welfare be damned
By Paul Driessen

Between 1989 and 2010, Congress rejected nearly 700 cap-tax-and-trade and similar bills that their proponents claimed would control Earth's perpetually fickle climate and weather. So even as real world crises erupt, President Obama is using executive fiats and regulations to impose his anti-hydrocarbon agenda, slash America's fossil fuel use, bankrupt coal and utility companies, make electricity prices skyrocket, and "fundamentally transform" our economic, social, legal and constitutional system.

Citing climate concerns, he has refused to permit construction of the Keystone XL pipeline, and blocked or delayed Alaskan, western state and offshore oil and gas leasing and drilling. He's proud that US oil production has climbed 58% and natural gas output has risen 21% since 2008. But he doesn't mention that this is due to hydraulic fracturing on state and private lands; production has actually fallen in areas controlled by the federal government, and radical environmentalists oppose fracking all over the USA.

Above all, the President's war on hydrocarbons is a war on Coal Country families. For 21 states that still rely on coal to produce 40-96% of their electricity, it is a war on people's livelihoods and living standards on the very survival of small businesses and entire communities. The price of electricity has already risen 1-2 cents per kilowatt-hour in those states, from as little as 5.6 cents/kWh in 2009. If it soars to the 14.6 to 15.7 cents/kWh paid in "job-mecca states" like California and New York which rely on coal for less than 3% of their electricity, the impacts will churn through coal-dependant states like a tsunami.

Yet that is where rates are headed, as the Obama EPA's carbon dioxide and other restrictions kick in. Hundreds of baseload coal-fired power plants (some 180 gigawatts of electric generation capacity) will be forced into premature retirement between 2010 and 2020. That's more than 15% of the United States' total installed capacity, enough electricity to power nearly 90 million average homes or small businesses. EPA assumes it can be replaced by expensive, unreliable, habitat-gobbling wind and solar power. It can't.

EPA rules mean the price of everything people do will skyrocket: heating and air conditioning, lights and refrigeration, televisions, computers, medical equipment, machinery and every other gizmo that runs on electricity. Poor, minority and blue-collar families will have to find hundreds of dollars a year somewhere in their already stretched budgets. Shops and other small businesses will have to discover thousands of dollars, by delaying other purchases or laying people off. Factories, malls, school districts, hospitals and cities will have to send out search parties to locate millions a year at the end of rainbows.

Millions will get laid off in coal mines, power plants, factories, shops and other businesses. Entire families and communities will be pounded and impoverished. Real people's hopes, dreams, pride and work ethic will be replaced by despair and dependency. Bread winners will be forced to work multiple jobs, commute longer distances, and suffer severe sleep deprivation, if they can find work.

Families will have to cope with more stress, depression, drug and alcohol abuse, spousal and child abuse. Nutrition and medical care will suffer. More people will turn to crime. More will have strokes and heart attacks. More will die prematurely or commit suicide. For no measurable benefits.

EPA cites mercury, soot, asthma, climate change, hurricanes, seas rising seven inches a century, and even ocean acidification to justify the draconian rules. But the scientific basis is bogus. The agency cherry-picks data and studies that support its agenda, ignores libraries of contradictory research, rejects experts whose analyses question EPA conclusions, pays advisors and activists millions of dollars annually to rubberstamp and promote its regulations, and hides its work from those it decrees "are not qualified to analyze it." The Intergovernmental Panel on Climate Change operates in much the same fashion.

Moreover, unhealthy US emissions plunged nearly 90% since 1970, even as coal use for electricity generation increased 170% and the newest coal fired power plants reduce pollution by almost this amount, using "supercritical" technologies, while also reducing carbon dioxide emissions by 20% or more, according the EPA and US Energy Information Administration reports.

Meanwhile, China, India, Germany, Poland and other countries are building some 1,200 new coal-fired power plants, and numerous gas plants, to spur economic growth, preserve jobs and lift people out of poverty. So the sacrifices Mr. Obama is imposing will do nothing to reduce global CO2 levels, which the evidence increasingly shows plays only a minor to trivial role in climate and weather fluctuations.

Its true that Detroit temperatures didn't dip below freezing in January and February in '79 followed by a frost in June. But that was 1879! When he was a boy, "snows were frequent and deep in every winter," Thomas Jefferson recalled in December 1809. "The Greenland seas, hitherto covered [in ice], have in the last two years entirely disappeared," Britain's Royal Society reported ...in 1817. "We were astonished by the total absence of ice in Barrow Strait. [Six years ago the area was] still frozen up, and doubts were entertained as to the possibility of escape," Captain Francis McClintock wrote in his ship's log in 1860.

And don't forget the Medieval Warm Period, Little Ice Age, and the five frigid epochs that buried North America, Europe and Asia under glaciers a mile thick. Or the 4,000-year-old trees that recently emerged as modern glaciers melted back proving that a forest grew in the now icy Alps just four millennia ago.

On and on it has gone, throughout Earth and human history: wild weather and climate swings on a recurring basis. But now, climate chaos cultists want us to believe such events began only recently, and we could stop today's climate and weather aberrations if we would just eliminate fossil fuels, destroy our economies, and condemn Third World families to permanent poverty and disease.

The truth is, only once in all of human history was a government able to control Earth's climate, to make it "perfect all year," and it is highly unlikely that we will ever return to those wondrous days.

So how do the EPA, IPCC, Michael Mann, Al Gore and other Climate Armageddonites deal with all these inconvenient truths, questions and skeptical researchers?

They hide their data and computer codes. Complain that they are being picked on. Refuse to debate "dangerous manmade global warming" skeptics. Harass and vilify contrarian experts, and boot them off university committees. Refuse to attend conferences where they might have to defend their manipulated data, junk science and absurd assertions. Al Gore won't even take questions that he has not preapproved.

They have no cojones. They hide behind their sinecures the way Hamas terrorists hide behind children.

EPA won't even hold hearings in Coal Country or states that will be hardest hit by soaring electricity costs. It hosts dog-and-pony shows and "listening sessions" in big cities like Atlanta, Chicago, San Francisco, Seattle, Washington, DC and Pittsburgh where it knows passionate lefty students and eco-activists will dominate. People who will be grievously impacted by the draconian job-killing regulations must travel long distances and pay for expensive hotels and meals… or remain silent and ignored.

That stacks the deck the same way the "public comment" process is tilted in favor of ultra-rich Big Green agitators who have the funding and organization to generate thousands or millions of comments.

We taxpayers pay for these studies, payoffs and propaganda. And we will get stuck with the regulations, soaring prices and lost jobs that result. We have a right to review and analyze the data and claims. We have a right to be heard, in a fair and honest process that truly takes our concerns into account.

The House of Representatives should hold hearings, forcing callous bureaucrats, slick scientists and computer modeling charlatans to present their data, codes and findings under oath. States should sue EPA for violating the Information Quality Act. And voters must vote Republican in November to change the Senate majority, and restore at least a modicum of constitutional checks and balances to a system which has vested far too much power in an unaccountable Executive Branch that shows total disdain for honesty, transparency and working families.

Paul Driessen is senior policy analyst for the Committee For A Constructive Tomorrow (http://www.CFACT.org) and author of Eco-Imperialism: Green power - Black death.


Aug 14, 2014

Congressional Doctors Warn EPA's CO2 Rule Threatens Public Health

Cornwall Alliance
August 13, 2014

The Environmental Protection Agency (EPA) claims that its new rule restricting carbon dioxide emissions from power plants will improve Americans' health.

Yet carbon dioxide (CO2) isn't poisonous at levels more than 20 times what they now are - levels we wouldn't likely reach for a thousand years or more even without restrictions on emissions, and even if we didn't run out of or find better replacements for fossil fuels first.

So why does EPA claim reducing its emissions will improve Americans' health?

Not because of its impact on global temperature, which EPA admits would be undetectable (under 0.02C in a century) and would have no measurable health benefits.

Why, then?

Because, EPA claims, reducing CO2 emissions will have the side effect of reducing emissions of conventional pollutants.

But medical doctors who are Members of Congress repudiate that notion. In a letter to EPA Administrator Gina McCarthy, they say:

Conventional emissions from coal-fired utilities measured on a per-kilowatt hour basis, have declined by almost 90 percent over the last several decades. Should the EPA choose to make additional claims, it is worth noting that the Agency has already attempted to justify a vast array of other regulations on addressing precisely the same concerns - from the air toxics rule to regional haze to ambient air quality standards… The American public should not tolerate perpetual re-claiming of the same health benefits in order to justify more substantial expansions of EPA regulations.

The doctors also point out that "if the EPA were to succeed in forcing coal out of the marketplace by confiscatory regulations - certainly the objective of some in the activist community demanding stronger action - the result would be the loss of some 600,000 jobs, loss of manufacturing base, aggregated loss of some $2.23 trillion in gross domestic product, and a loss of family income of some $1,200 per household per year."

Higher prices for energy and all other goods and services, coupled with lower incomes and job losses, all driven by the new regulation, would themselves harm Americans' health.

"Our colleague, Senator John Barrasso, also a medical doctor, published a recent report based on a literature search and specific testimony taken before the US Congress that demonstrated that extraordinary costs due to EPA regulation have profound negative impacts on public health. The report found that unemployment due to EPA regulation:

"Increases the likelihood of hospital visits, illnesses, and premature deaths in communities due to joblessness.

"Raises healthcare costs, raising questions about the claimed health savings of EPA's regulations.

"Hurts children's health and family well-being."

The Congressmen/medical doctors also point out that reduced reliability of the electrical grid, caused by the unpredictable intermittency of wind and solar energy, would also threaten public health through more frequent, widespread, and intense brownouts and blackouts, like the Great Northeast Blackout of 2003 (set off by a computer failure), which killed at least 11 people, interrupted water supply, transportation, communication, and industry, and cost between $7 and $10 billion.

For the sake of Americans' health, EPA's proposed new carbon dioxide regulation should be scrapped!

Sep 01, 2014

Storm activity at historic lows: 'First time for almost 70 years September globe is storm free'

UK Meteorological Office on September 1, 2014: 'Today is the first time for almost 70 years that there have been no tropical storms active anywhere in the world on 1st September.'


Meteorologist Dr. Ryan Maue weights in: 'No new Typhoons in August in West Pacific basin. My thoughts year to date are that Atlantic is now in dead decade ahead. WPAC middle of decade lull'

End of August season-to-date 3 North Atlantic tropical storms (2 hurricanes) total ACE (Accumulated cyclone energy) = 19.55… about 40% below 1981-2010 climo


Enlarged


Enlarged

U.S. hurricane drought still in record territory: 'Almost nine years since the last major hurricane struck the US'

Remember, we are talking MAJOR hurricanes, of Category 3 strength or higher. The last major hurricane was Hurricane Wilma which hit Florida on October 24, 2005. This is unprecedented in the hurricane record since 1900. Its a full 2 1/2 years ahead of the second-longest US hurricane drought ever recorded.

Dr. Roger Pielke, Jr. is a professor of Environmental Studies at the University of Colorado, Boulder. He writes: "Since 1900 US hurricane seasons have seen more than 20% less landfalls and are more than 20% less intense."


The above graph shows hurricane landfalls have declined in the US since 1900.

And the strength of storms has declined as well. Using NOAA data, we do see a decline in intensity of land falling US hurricanes since 1900.'

Geologist Rebuts Media-Hyped Draft Of New UN IPCC Report As "Nonsense Totally Contrary To Real Evidence"

Geologist Dr. Don Easterbrook takes apart new draft UN report: "What is really astonishing, is how the discredited IPCC can continue to put out such nonsense totally contrary to real evidence and still pretend to be scientists.?

US Major Hurricane Strikes Peaked In The 1950s: Now At An All-Time Record Low

Joe Bastardi at Weatherbell cautions:

I have been tweeting this and posting on Weatherbell for 3 days.

Atlantic WILL PICK UP in next few years total.. we are not in cold AMO for good yet. Keep in mind before everyone is all happy… but the downturn in numbers in the 1950s had bang for the buck in close development. another east coast threat or two from backyard development is likely this year… Look at 1950s before you pop champagne corks. very little deep tropical development, all the intensity in close

You get a burst of hits, which is likely over coming years given end game of AMO ( I SPOKE LOUDLY ON THIS AT HEARTLAND) and you will have the AGW freaks coming out. We should educate people as to this, not pop champagne corks.

Like 1976. Baja/Mexico hits in store this year too AGW crowd will be crowing next week if new pacific cyclone recurves as far north as we saw in 1976 and affects so cal or northern Baja. Lets not misunderstand what is going on. water boiling near US coast on all sides right now ( see above) Issued pre-emptive shot at AGW crowd like Arthur, on weatherbell, then WUWT

We had very low ace but said storms coming to the coast would last minute deepen In fact gulf system now rapping quickly but will hit in Mexico, But AGW propaganda crew may have major hurricane next week sitting off Baja, and the water is torching

Aug 31, 2014

Global warming just eco-religion?

"Piltdown Man Hoax Is Exposed," announced the New York Times on Nov. 21, 1953. Yet liberals like Bill Baum believe the global warming hoax because their environmental religion requires it.

Baum hangs his June 29 rebuttal of my March 7 talk on a second hoax perpetuated to support the global warming hoax, namely, that 97 percent of scientists believe human CO2

Consensus is central to politics but irrelevant to science where logic and data prevail. A simple Internet search of "97 percent of scientists" finds a dozen articles that prove the oft-quoted 97-percent claim is an urban myth.

The primary source of this hoax comes from a report by Prof. John Cook of the University of Queensland. Cook claims to have reviewed over 11,000 climate science articles. Cook's report says 97.1 percent of the reviewed abstracts conclude "humans are causing global warming." Well, by how much? Everyone agrees there is a very small effect. So this statement means nothing. Cook made the mistake of including in his 97 percent, papers by well-known skeptical scientists. In 2013, Legates et al published a recount of Cook's data that shows only 64, or 0.5 percent, of 11,944 papers published since 1991 say "most" warming since 1950 was manmade.

Here's a short summary of my talk on March 7:


Enlarged

In the last 600 million years, our solar system passed through four spiral arms of our Milky Way. Earth's average temperature was 22C when outside our galaxy's spirals arms but decreased when inside each spiral arm, where cosmic rays are stronger.

From 450 to 420 million years ago, Earth passed through the Perseus spiral arm and average temperature dropped to 12C even while CO2 concentration was at 4,500 ppm, 11 times today's CO2 concentration. These temperature drops during high CO2 contradict the global warming hypothesis. Upon exiting the Perseus spiral arm, Earth's temperature returned to 22C.

From 320 to 270 million years ago, Earth passed through the Norma spiral arm and the temperature again dropped to 12C, rising again to 22C when Earth exited this spiral arm.

150 to 130 million years ago, the earth passed through the Crux-Scutum spiral arm and the temperature dropped to 16C at the end of the 100 million year Triassic-Jurassic age. For the last 20 million years, Earth has been in the Orion Spur spiral arm and temperature dropped to 12C to 16C.

This shows CO2 has little effect on Earth's temperature but cosmic rays cause temperature to drop by increasing cloud cover.

Shortening our time scale, we live in the fifth 12,000-year warm period of the last 420,000 years and we have pretty much used up our 12,000 years. We are living in the fourth mini-warm period of the last 3,000 years where each succeeding warm period has been cooler.


Enlarged

In 1820, Earth began its recovery from the Little Ice Age. This natural warming has continued with superimposed ocean cycles to today. Glaciers began to shorten in 1820, about 140 years before humans began to emit significant CO2.

Humans caused only 3 percent of the CO2 increase since 1958. Nature caused 97 percent. Even if we stopped all human CO2 emissions, we would have no effect on climate. Natural CO2 emissions and absorptions are each 40 times human emissions, and the small difference determines whether CO2 rises or falls.

Nature easily compensates for human emissions. Claims that human CO2 emissions have "tipped" some "natural balance" is a doctrine of eco-religion but has no basis in physics. AIRS satellite data show warmer oceans, not humans, produce most CO2 emissions, and America's vegetation absorbs more CO2 than its humans emit. Industrialized countries are more CO2 friendly than Third World countries.

RSS satellite data show no global warming for 17 years. The Central England Temperature Record shows no warming for 25 years. All 73 climate models way over-predict actual temperature increase, and the models to not agree among themselves. The scientific method requires we reject the global warming hypothesis because its predictions do not match data.

Montana's average temperature has decreased by 0.6F per decade since 1997. Glacier Park Superintendent Jeff Mow's politically derived claim that human CO2 caused his glaciers to melt has no scientific support.

New analyses prove temperature drives CO2 change. CO2 does not drive temperature. Game over for global warming. (For details see my website PolyMontana.com.)

Our biggest threat comes not from human CO2 emissions but from people who believe what is not so.

Berry, of Bigfork, has a Ph.D. in atmospheric physics and is a former National Science Foundation program manager for weather modification.

Aug 29, 2014

Administration's Harsh New Regulations Taking Affordable Power Offline - no recourse says court

The Polar Vortex last winter sent temperatures plummeting, breaking record lows across the country and forcing Americans to crank up the heat to stay warm. As the surging demand strained the aging infrastructure, energy prices soared further straining families and businesses. Despite the flaws in the delivery system that last year's harsh winter revealed, the administration continues its pursuit of new regulations for coal-fired power plants, which threaten to take more affordable energy offline. We should be embracing, not shunning, our nation's most abundant and reliable source of affordable electricity.

A recent analysis by PJM Interconnection, a regional grid operator, suggests that a repeat of last winter's deep freeze could lead to numerous electricity blackouts throughout the Midwest to the Mid-Atlantic. The Washington Examiner reports, "PJM noted the situation could become more dire under a 'rapid transition' from coal to natural gas."

Last winter, Energy and Power Subcommittee Chairman Ed Whitfield (R-KY) sounded the alarm, stating, "The unusually cold weather we have recently experienced across the nation underscores the importance of affordable and reliable electricity. Under the Obama administration, electricity access is being jeopardized by a number of already finalized or pending measures raising its cost. This includes pending greenhouse gas regulations from the Environmental Protection Agency that will make it illegal to build a coal plant in America."

If last winter made one thing clear, it is that we desperately need a visionary new policy to ensure reliable access to affordable energy. A key to preventing blackouts and keeping electricity affordable is Pillar II of full committee Chairman Fred Upton's Architecture of Abundance: Maintaining Diverse Electricity Generation. IHS also released a report in July that echoed the important role America's fuel diversity plays in ensuring access to affordable and reliable electricity, and warned actions to limit generation sources could increase price volatility, drive up electricity rates, and threaten jobs and industrial competitiveness.

To learn more about Upton's plan to build the infrastructure needed to fulfill our energy potential and unleash the many benefits of America's energy abundance, visit. To avoid potential blackouts, it is time to pursue policies that say #Yes2Energy.

Winter blackouts could hit Midwest, Mid-Atlantic, regional grid operator warns

A repeat of last winter's deep freeze could lead to electricity blackouts in a clutch of states spanning the Midwest to the Mid-Atlantic as proposed environMENTAL regulations propel a switch toward natural gas-fired power.

PJM Interconnection, a regional grid operator, proposed new measures aimed at ensuring it doesn't again flirt with losing 22 percent of its electricity capacity as it did during the "polar vortex" in early January. Echoing the concerns of Republicans and some centrist Democrats who have admonished the Obama administration for rules that would restrain the use of coal-fired power, PJM noted the situation could become more dire under a "rapid transition" from coal to natural gas.

"Last winter's generator performance - when up to 22 percent of PJM capacity was unavailable due to cold weather-related problems - highlighted a potentially significant reliability issue," it said. "PJM's analysis shows that a comparable rate of generator outages in the winter of 2015/2016, coupled with extremely cold temperatures and expected coal retirements, would likely prevent PJM from meeting its peak load requirements."

The 2016 timetable is key because that is when new regulations designed to limit mercury and air toxics go into effect. Those rules will take many older, dirtier coal- and oil-fired power plants offline in the following years. The EPA says the rule will deliver $90 billion in health benefits and prevent 11,000 premature deaths annually once fully implemented at a $9.6 billion annual cost to business...EPA's own IG says it is based on junk science

But the more conservative members of the Federal Energy Regulatory Commission have issued warnings about how new environmental regulations could hinder electricity reliability for several years.

"Just as the commission does not have expertise in regulating air emissions, I would not expect the EPA to have expertise on the intricacies of electric markets and the reliability implications of transforming the electric generation sector," Philip Moeller, a Republican commissioner at FERC, which regulates the electric grid, said in written testimony for a July House hearing.

The House Energy and Commerce Committee has held a number of hearings on the topic, and some senators have voiced their concerns....

Read the article online HERE.

---------
No court for you! Fifth Circuit denies right to appeal wetlands determinations - your action needed!

August 22, 2014 by CFACT

Update: See if your land in vulnerable to control by EPA bureaucrats here.

What recourse do you have if the feds say your property contains wetlands and you disagree?

According the the Fifth Circuit, you're out of luck.

Circuit Judges Reavley, Davis, and Higginson (appointed by Presidents Carter, Reagan and Obama) ruled in Belle Co. v. Corps of Engineers that landowners cannot appeal determinations by the Army Corps. of Engineers that their land contains federally controlled wetlands to the courts.

You can read the full decision at CFACT.org.

The judges held that landowners must go through the entire costly ordeal of seeking a permit under the Clean Water Act (CWA) before they can challenge the Corp.'s determination. The judge's convoluted rationale was that the government's determination that your land falls within the jurisdiction of the CWA is not final, however, for people seeking to use their land, final is just what it is.

In effect, if the feds say you have wetlands and you reply, "no I don't, my land's dry," there's nothing you can do.

This decision will not only make it harder and more expensive for people to use their own property, it is likely to discourage some landowners from developing their property at all.

EPA is currently accepting public comments on its proposed rule to broaden the definition of what constitutes "Waters of the United States" (WOTUS) under the CWA to include just about every occasionally damp ditch and puddle in the nation. This will bring vast new parcels of land under federal control.

There's a nationwide outcry going on over EPA's WOTUS land grab and it's not pretty for the Obama Administration.

Farm Bureaus and free market think tanks like CFACT have labored long and hard to educate the public about WOTUS and to encourage citizens to speak up before the public comment period expires October 20th.

You can sign CFACT's public statement to EPA here. Please circulate it to a friend.


Gina McCarthy

Efforts to educate the public about EPA's new WOTUS rule are having an impact. EPA Administrator Gina McCarthy actually said, "I have never proposed anything that I thought would be so well-received as this that has fallen totally flat on its face."

EPA would like the public to believe its new rule to be benign, but landowners aren't buying it.

Green-Left gadflies consider the Clean Water Act to be among their most potent weapons for thwarting economic activity.

On Monday Green campaigners used a bogus rationale about water to convince the Oregon Department of State Lands to deny a permit to Ambre Energy to export coal from Oregon's Ports to Asia. The Australian energy company's plans would have created 3,100 jobs and generated billions of dollars of economic activity. The plans were blocked when Oregon officials ruled that trace amounts of coal dust would hurt fisheries used by native American tribes.

If EPA's WOTUS rule goes through, the Green's ability to control land with this kind of trumped up rationale will magnify many fold.

TAKE ACTION!

Help CFACT collect as many signatures as possible.

Together let's tell EPA to "ditch this rule!"

See more here.

Sep 01, 2014

Great moments in climate prediction: 2008 "World will warm faster than predicted in next five years"

Antony Watts

That now failed headline is from Duncan Clark in the Guardian.

And, for good measure he added:


Enlarged

Just a few small problems there:

Climategate gave skeptics a worldwide voice and stage

Actual temperature has been flat, not increasing

Actual solar activity has been far lower than predicted, not increasing

What El Nino?

Let's take them one by one.

1. Climategate: I'll give Duncan this one, nobody could have predicted this event, even though many skeptics had been correctly predicting that behind the scenes there was a lot of "team collusion" going on, which was laid bare for all to see. See our WUWT Climategate section here.

2. Actual temperature has been flat, not increasing: Yes, and since this is a British newspaper, lets use British data to illustrate it and Paul Clark's excellent "Woodfortrees" website to show what has been happening since 2009 with British HadCRUT4 data.


Guardian_5yrs_warming_tempgraph
Source:

3. Actual solar activity has been far lower than predicted, not increasing: A whole bunch of scientists missed this one, except Dr. Leif Svalgaard. Many were predicting a larger than normal solar cycle, instead we got the weakest one in 100 years.

This animated graph shows the progression of shrinking predictions. And here is the last three cycles down well over 50%.

4. What El Niño? I'll let Bob Tisdale explain that one here.

We live in interesting times.

UPDATE:

The whole paper making the claim in 2009 is available for free here.

ICECAP NOTE: This was not the first time for alarmist Lean. In much the same way Jonathan Overpeck assumed since David Deming had a paper on Oklahoma climate issues published he was "on the team" and wrote him "Hey David we have to get rid of that Medieval Warm Period, Lean assumed Richard Willson working for NASA on the Hansen team would be amenable to help her prove the sun was not increasing and the warming must be CO2 related (see here). When he pushed back, Lean said it was ok she would get Frohlich to do it.

Jul 26, 2014

How should global warming be taught?

Craig Rucker

It is not surprising that climate alarmists, who desire above all else blind allegiance to their cause, would demand all school teachers toe the "official party line" and quash any dissent on the subject of man-made global warming in their classroom. What is absurd is that any teacher, or free-thinking person for that matter, would listen to them. In the past, of course, those who would even suggest such censorship would have been ridiculed and viewed as enemies of intellectual freedom. But the 'times-they-are-a-changin.' News outlets such as the BBC and LA Times may benefit from freedom of speech, however, they are among the first to push censorship on those with whom they disagree.

Like all who want to limit free speech, the alarmists claim they are doing a great public service. After all, since 97 percent of total scientists are in agreement with them, why give equal (or any) press to the pitiful 3% who remain deniers? Sounds reasonable, right? Well not really.

Putting aside the reprehensible term "denier," an obvious reference to those who deny the Holocaust (which is even more offensive to climate skeptics who happen to be Jewish), is there any validity to 97% claim? If skeptics made the same 97% pitch in reverse, would the media demand they produce a solid source or study to back it up? You bet they would! And it's doubtful any study skeptics actually did produce would be simply accepted at face value - no, the media would scrutinize it and put it through the ringer to see if it passed the smell test. But alas, such inquisitiveness is lacking whenever a climate alarmist squeals "consensus."

So where does this 97% mantra come from? Well one major source to be sure is an April 2013 research paper by Australian scientist John Cook [John Cook et al., Environ. Res. Lett. 8 024024]. Now Cook did claim his research showed "97.1% endorsed the consensus position that humans are causing global warming." And others, eager to promote his study, used his research to claim that "97.1% endorsed the consensus position that humans are causing at least 50.1% of the warming of the Earth in the last quarter of the 20th Century." But a closer look shows something much different. Cook's data actually showed only a lame 64 of 11,944 papers surveyed made this bold claim; the rest either ignored the subject altogether (two-thirds did not address the issue at all), did not quantify any percentage of warming they perceived to be caused by human activity, or flatly rejected the anthropogenic global warming (AGW) position. A consensus? Hardly.

Indeed, the gleeful distortion of Cook's actual findings by the alarmists (with Cook himself one of the perpetrators) is just another example of the attempt to justify the canonization of pseudo-scientific dogma despite the real-world climate data. This near-conspiratorial attempt to declare an end to scientific research which might yield conclusions that are "inconvenient" for these dogmatists would be laughable were it not for the insistence that school children be indoctrinated with their propaganda.

The politicization of "science" in the public school system is just plain wrong, as is demonizing those who disagree or doubt the party line anywhere in society. Indeed, it is especially sad to see the press, even the National Journal itself, all too often mention "the 97% solution" as if it were the gold standard, the gospel that cannot be questioned by any sane person. They are being made look particularly bad, as polls indicate, as the public becomes more skeptical of alarmist claims. A recent Rasmussen poll found only 20% of the public thinks the debate about the science of climate change is over. Apparently the 97% mantra becomes meaningless to many when real-world climate data shows no increase in global temperatures over the past 17 years.

So what should children be taught? Well, how about both sides for starters. Yes, let the alarmists make their case. But what's the fear that students should also learn that other, very credible scientists have published peer-reviewed papers attributing significant impacts on the Earth's climate to solar activity (or inactivity). They can be taught that the Earth's climate changes in cycles over long periods of time, and they're impacted by changes in tides, ocean currents, winds, volcanoes, solar activity, meteors and comets, and of course to a limited extent, human activities. What they should not be taught is to parrot a political line, but for students to think for themselves, challenge ideas, and investigate every angle. Students should be taught that the scientific method demands that all scientists be skeptics for it is by being skeptical that a number of scientific "law" that stood for centuries have been disproven by better research.

If there is any national standard, then, it must be one that takes no position on the science itself, which is ever changing, but rather on the methodology for investigating the myriad scientific questions that have been and might be raised regarding how the Earth's climate has changed all along.

Jul 12, 2014

Global warming is not settled science: Guest opinion

By Daniel Nebert, MD

The 2013 report by the United Nations Intergovernmental Panel on Climate Change (IPCC) states that "global warming is unequivocal and human influence has been the dominant cause since the mid-20th century." During his State of the Union speech in January, President Obama declared "the debate is settled. Climate change is a fact." As a physician-scientist who has carried out basic research for more than 50 years, I agree that we should not pollute the planet unnecessarily; however, I find the above statements far beyond the truth.

Estimates of numbers of scientists who "believe" in global warming range between 40 percent and more than 99 percent. Those in disagreement have been called "skeptics," "deniers," and "nonbelievers." However, "believing" and "denying" are terms used in "consensus science," not terms in "basic science."

What's the difference? Basic science is defined as knowledge about, or study of, the natural world based on facts learned through experiments and observations. A theory (hypothesis) is tested by performing experiments and interpreting results either to prove or disprove the hypothesis in a way to minimize uncertainty. It's best if those doing the experiments are "blinded", i.e. samples are coded so that those doing the experiments are not biased toward any expected outcome. These experiments must also be repeated by other groups to confirm the original findings. Only after data have been properly collected, vetted and thoroughly corroborated, do we have a conclusion - with the least amount of uncertainty needed to establish a scientific fact.

In contrast, consensus science is what the majority in a particular field of study agree upon might be true. The consensus may or may not turn out to be confirmed by further research. For example, 15 years ago simulation models predicted that all Arctic ice would disappear by September 2013. In fact, Arctic ice thickness doubled between summer of 2012 and summer of 2013. Other forecasts 15 years ago included substantial melting of Antarctic ice, warming of global temperatures, and rising sea levels. Although carbon dioxide levels have risen during the past 15 years, the Antarctic ice shelf has become thicker, there's been no increase in global temperatures and (if anything) global sea levels have slightly decreased. Thus, these simulation models included much uncertainty and, to date, all have been proven to be invalid.

There are many instances in which "established science" has been overturned by further experiments. In other words, science is never completely irrefutable.

For example, mad cow disease and the human equivalent, Creutzfeldt-Jakob disease, were degenerative brain diseases of unknown cause. After 10 years of experiments, neurologist Stanley Prusiner reported in 1982 that these diseases were caused by a virus-like protein which he named "prion" (derived from "protein" and "infectious"). Almost every scientist laughed, because viruses had been well known to always be made of DNA or RNA. Prusiner persisted, however, because he was convinced the consensus was wrong. He proved to be correct and was awarded the 1997 Nobel Prize for medicine or physiology for his novel discovery. Prions are now realized to affect tissues other than brain and, in fact, are found even in lower organisms such as yeast.

For decades, peptic ulcer was believed to be caused by mental stress and excess stomach acid. Following many years of experiments, physicians Barry Marshall and Robin Warren reported in 1985 that peptic ulcer was caused by Heliobacter pylori. This finding forever changed the field of ulcer research: Instead of treating ulcers with antacid medications and/or surgery, antibiotics could now kill the bacteria and cure the disease! Marshall and Warren were awarded the 2005 Nobel Prize for medicine or physiology for this breakthrough.

It is a fact that Earth's climate has been changing for 4.5 billion years. Indeed, fossil records in the Americas over the past 16,000 years have confirmed countless serious droughts lasting many decades, sometimes hundreds of years. Climate is measured in centuries; today's global warming "scientists" are talking about weather (measured in months or years). Is it reasonable, when U.S. debt is increasing at a rate of $3.7 billion each day, for any taxpayer money to be spent on consensus science speculation?

Daniel Nebert, MD, is professor emeritus at the Cincinnati College of Medicine and Cincinnati Children's Hospital. He lives in Wilsonville.

Aug 28, 2014

LOL! Obama's Climate Plan Spooks U.S. Democrats

Timothy Cama and Scott Wong, The Hill

Anthony Watts / 23 hours ago August 27, 2014

Yesterday we mentioned Obama's nuclear option event, and now the fallout begins.

From Timothy Cama and Scott Wong, The Hill


President Obama's election-year plan to win a new international climate change accord is making vulnerable Democrats nervous.

The administration is in talks at the United Nations about a deal that would seek to reduce global greenhouse gas emissions by "naming and shaming" governments that fail to take significant action.


Enlarged

The State Department on Wednesday denied a report in The New York Times that the plan is to come up with a treaty that would not require Senate confirmation, but that appeared to provide cold comfort to Democrats worried the issue will revive GOP cries about an imperial Obama presidency.

One Democratic strategist said the proposal would put swing-state candidates who are critical to the party keeping its Senate majority "in front of the firing squad."

"You're ....making it more difficult for them to win and certainty putting them in a position to lose," the strategist said.

Several vulnerable Senate Democrats kept mum on the issue.

Sens. Mark Begich (Alaska) and Mark Udall (Colo.), along with a handful of House Democrats, either declined to comment or didn't respond to interview requests.
Senate Energy Committee Chairwoman Mary Landrieu (La.) cautiously signaled support for the oil and gas industry that is important to her state, without commenting on the plan to sidestep the Senate.

"It is important that all nations do what they can to reduce carbon in the atmosphere," she said. "But the president should not take any action that undermines the American energy revolution currently underway that is creating thousands of high-paying jobs for middle class families in Louisiana and across the country."

A spokesman for Rep. Scott Peters (D-Calif.), who heads a House climate task force, said it was premature to comment on a plan with so few details.

Drew Hammill, a spokesman for House Minority Leader Nancy Pelosi (D-Calif.), who pushed a climate change bill through the House in 2009, said the Times story was inaccurate but had no further comment.

Other Democrats immediately distanced themselves from the proposal.

"This administration's go it alone strategy is surely less about dysfunction in Congress than about the president's own unwillingness to listen to our coal miners, steelworkers, farmers and working families," Rep. Nick Rahall (W.Va.) said in a statement. Rahall is in a difficult reelection race.

Republicans in tight Senate contests, for their part, quickly seized on the issue.

Rep. Cory Gardner (R-Colo.), whos trying to unseat Udall, called on the incumbent to denounce Obama's "latest executive power grab."

"Coloradans don't elect Senators to watch them toss their power to the president, whether Republican or Democrat," Gardner said.

Republicans have been seeking to make the 2014 elections all about Obama, whose approval numbers remain low. They've sought to tie candidates such as Udall and Landrieu to Obama, and the Democratic strategist said the climate change proposal gave them ammunition.

Republicans have also sought to portray Obama as a figure abusing his power with executive actions. House Republicans approved legislation in August that would allow Speaker John Boehner (R-Ohio) to file a lawsuit challenging Obama's actions.

"Once again, the president is circumventing the wishes of the American people and their elected representatives, and doing so in a fashion that will destroy more jobs," Boehner said Wednesday of the climate report.

Both the White House and State Department said the climate agreement is still being discussed, and they denied that it was a sure thing that the administration would seek to go around Congress.


Jul 29, 2014

Public Support is Strong, Bipartisan for Energy Development

Jack Gerard, President API

As far as American voters are concerned, energy is not a partisan issue. New polling shows strong majorities across the political spectrum support increased domestic oil and natural gas production and agree it is good for the economy and our national security. What's more, Democrats, Republicans and Independents are all more likely to vote for candidates who support increased production and offshore drilling.

The national telephone poll, conducted for API by Harris Poll among 1,012 registered voters, found that:

77 percent support increased production of America's oil and natural gas resources, including 92 percent of Republicans, 80 percent of Independents and 66 percent of Democrats.

68 percent support offshore drilling for domestic oil and natural gas resources, including 80 percent of Republicans, 72 percent of Independents and 61 percent of Democrats.

68 percent would also be more likely to vote for a candidate who supports offshore drilling and producing more oil and natural gas from here in the U.S., including 80 percent of Republicans, 71 percent of Independents and 59 percent of Democrats.

Only 28 percent think the federal government does enough to encourage the development of oil and natural gas resources in the U.S., including just 12 percent of Republicans, 31 percent of Independents and 40 percent of Democrats.

80 percent agree that producing more domestic oil and natural gas could help strengthen America's national security by lessening the negative impacts of political instability occurring in other parts of the world.

Unfortunately, federal energy policy is often at odds with the wishes of the American people. While production on private lands is soaring, production on federal lands dropped 28 percent for natural gas and 6 percent for oil between 2009 and 2013, according to the Congressional Research Service. And a full 87 percent of federally controlled offshore acreage remains off-limits to exploration even though development in the Atlantic alone could support 280,000 new American jobs and $51 billion in revenue for the government. The Bureau of Ocean Energy Management's recent decision to issue permits for modern geological surveys in the south and mid-Atlantic is a positive step, but more action is needed. To create more jobs, grow the economy and increase revenue, the federal government should listen to the American people and say yes to domestic oil and natural gas.


Enlarged
Sincerely,

Jack Gerard
President and CEO
API

Jul 25, 2014

What a real climate report looks like

In case you get the AMS produced, NOAA prepared government funded State of the Climate, I thought it would be worth it to present what a real climatologist report looks like. The AMS version is nothing but propaganda and its best use might be to toss it in the wood stove when we are in the dark and trying to stay warm this winter because of the bad energy policies enacted by the EPA based on bad science from NOAA and AMS. It will provide a few minutes of usefulness. Many local offices also do a fine job reporting on local climate anomalies and summaries though there are a few offices that have a Minister of Propaganda brainwashed by the poor educational system we have moved to in this country under so called progressive leadership. I am an independent without party affiliation, but I am not blind or stupid and have had decades to observe from both inside and outside the system.

This is the June Alabama Climate Report by Dr. John Christy, State Climatologist from Alabama. It is a monthly and not an annual summary so it is short enough to post.

There is hardly anyone around anymore, who remembers the summer of '54, although it was memorable. By some measures, the summer 60 years ago this year was the "worst" summer in at least the past 131 years.

It was also the end of a four-year stretch of summers that, in some ways, helped to change the face of Alabama for the past 60 years. More on that later. First, the numbers.

In an 1883-2013 reconstruction of summer daily high temperatures within 50 miles of Alabama's four biggest cities, the summer of 1954 was the hottest in that 131-year record. The summer of 1954 edges out 1902 by one tenth of a degree, with an average high temperature of 95.8 F. No other year is really close, although the summer of 1952 touched an average high of 95.03. (The 131-year average is 91.1F, and no summer since 1954 has hit an average high of more than 93.5.)

That makes the summer of 1954 a few degrees warmer than normal, but how bad was it?

The average weather station in Alabama registers 73 days a year with temperatures of 90F or warmer, ranging from only 45 days a year in Valley Head to 95 days a year in Brewton.

In 1954, looking at the entire state, the average weather station recorded 117 days with a high temperature of at least 90F. Strung together, that's almost four months. By comparison, 1994 saw an average of only 33 days of 90F or higher temperatures.

Some days during the summer of 1954 were scorchers. The July 1, 1954, edition of the Huntsville Times, in addition to reporting on the French withdrawal from Indochina, noted:

June Cracks All Records With 104 Degrees For City
An all-time record for June heat was set here yesterday at 3 p.m. when the thermometer hit 104 degrees at the local TVA sub-station.
Readings for the period of 2 through 4 p.m. were 101, 104 and 102 degrees. July started off today to bid fair for a crack at past records…

On July 1 the temperature at Huntsville's TVA sub-station hit 106. (Official temperatures at the Huntsville airport were slightly cooler: 98 on June 30 and 102 pm July 1.) That doesnt mean the airport was a cool place to hang out. The official weather record at the old Huntsville airport recorded 18 days in June, July and August 1954 with a high temperature of 100F or higher, with an official high of 105F on three consecutive days (15-17) in August.

The rest of the state was just as toasty. Birmingham saw eleven days with highs of 100 or more, Muscle Shoals 18, Montgomery 20, and Tuscaloosa a wilting 28 summer days with a high temperature of at least 100F, including eight consecutive days in August.

The official high temperature for the year was 108F, reached three times: June 28 in Greenville and Selma, and August 16 in Belle Mina. The official record high in Alabama's recorded history is 112F on Sept. 5, 1925, in Centerville.

Did you know that when it gets hot and dry, rattlesnakes come out of the mountains? A newspaper story from Aug. 15, 1954, noted:

Drought Bringing Out Rattlesnakes
Timber rattlesnakes appear to be on the move in this area now, evidently in search of water due to the drought.

Which brings us to how the string of hot, dry summers in the early 1950s changed the face of Alabama. The four-summer stretch from 1951 through 1954 was the hottest four-consecutive-summer period in the 131-year record. It was also a period during which many farmers across Alabama were forced to get out of the farming business, a trend that continued for many years and turned Alabama from an agricultural powerhouse into something very different.

The average high temperature during that four-summer span was a blistering 94.4F (1951 94.0F, 1952 95.0F, 1953 92.9F and 1954 95.8F). The second worst 4 consecutive summers (that did not include the years 1951 to 1954) was 1899-1902 at a mere 92.8F.

The hottest similar stretch since 1954 was mild by comparison; 91.7F in the summers of 2008 through 2011.

The six coolest summers, all under 88F, have occurred since the first such summer in 1967, with 2013 (last summer) being one of them.

But hot summers are usually also dry summers, and that is what happened in the 1950s. Summer 1954 tied 1902 as the driest summer in 120 years, with only eight inches of rainfall in three months. If we look at NOAA's Palmer drought index, it shows the summers from 1951 through 1957 all in varying degrees of drought. That is the longest unbroken string of drought summers since 1895.

The impact was significant.

The Huntsville Times, Aug. 16, 1954:

Farm Situation Near Its Worst
Crops and pastures are nearing their worst conditions of the season, County Agent Loyd H. Little estimated today…
It has been four weeks since anything like a general rain has fallen in the county. In the last three weeks, only .07 of an inch of rain has fallen at the Huntsville sub-station.

Facing increased competition from farms in western states that benefited from billions of dollars in federally-subsidized irrigation projects and with almost no irrigation to help Alabama farmers deal with the drought, the state's farmland began to go fallow or to be used for other purposes.

Although agriculture (largely poultry) is still the state's largest industry, Alabama lost millions of acres of harvested cropland between 1950 and today, which is a big enough change to quite literally change the face of the state.

Fortunately, this summer to date seems to be neither generally dry nor unusually hot. Let's hope it stays that way.


Enlarged


Enlarged

- John Christy

--------

By the way the central US has had the fewest 90F days year to date in the records.


Enlarged


Enlarged

Aug 22, 2014

DiCaprio fights 'carbon monster' in new eco-documentary featuring Joe Romm & Sen. Bernie Sanders

8 min. video also makes all kinds of renewable energy claims.

DiCaprio fights 'carbon monster' in new eco-documentary featuring Joe Romm & Sen. Bernie Sanders

Leonardo DiCaprio: 'We no longer need the dead economy of the fossil fuel industry.'

'DiCaprio and climate scientists argue that coal, natural gas and other carbon-based forms of energy are a "monster" that has created catastrophic surges in the earth's surface temperature. In response, some lawmakers around the world are tinkering with ways to make carbon more expensive, and sustainable forms of energy - such as wind power - cheap.'

Leonardo DiCaprio, Environmental Hypocrite: Owns at last 5 luxury homes. Flies the world

Leonardo DiCaprio: 'I will fly around the world doing good for the environment'

DiCaprio in new video: 'We must put a price on carbon'

The first film in the series, titled "Carbon," calls for more federal action to control carbon dioxide pollution. We cannot sit idly by and watch the fossil fuel industry make billions at our collective expense. We must put a price on carbon - now," DiCaprio said in a statement. The eight-minute long film argues that a tax should be placed on carbon in order to keep global temperatures below 2 degrees Celsius.


DiCaprio produced an AGW movie 11th Hour that bombed in the box office. Here he shows how little science and how few people saw his film.

--------

See also New paper finds Asian aerosols are not a valid excuse for the 'pause'' in global warming

---------

Warmist Kevin Drum on selling the global warming hoax: "...anecdotal evidence (mild winters, big hurricanes, wildfires, etc.) is probably our best bet. We should milk it for everything it's worth" H/T Tom Nelson.

-----------

See also Dr Craig Loehle's analysis on WUWT Climate Change Impacts In The USA is Already [NOT] Happening.

----------------------

See the Galileo Movement here. Visit Then click on the blue text: "9.2.12 Evidence of Political Fraud - Malcolm Roberts"

---------------

See John Coleman's excellent video summary "There is NO Significant Global Warming" on KUSI Coleman's corner. No one communicates better to the public.

----------

See Dr. Doug Hoyt's Greenhouse Scorecard on Warwick Hughes site here.

-----------

From Jack Black's Climate Change Dictionary

PEER REVIEW: The act of banding together a group of like-minded academics with a funding conflict of interest, for the purpose of squeezing out any research voices that threaten the multi-million dollar government grant gravy train.

SETTLED SCIENCE: Betrayal of the scientific method for politics or money or both.

DENIER: Anyone who suspects the truth.

CLIMATE CHANGE: What has been happening for billions of years, but should now be flogged to produce 'panic for profit.'

NOBEL PEACE PRIZE: Leftist Nutcase Prize, unrelated to "Peace" in any meaningful way.

DATA, EVIDENCE: Unnecessary details. If anyone asks for this, see "DENIER," above.

CLIMATE SCIENTIST: A person skilled in spouting obscure, scientific-sounding jargon that has the effect of deflecting requests for "DATA" by "DENIERS.' Also skilled at affecting an aura of "Smartest Person in the Room" to buffalo gullible legislators and journalists.

JUNK SCIENCE: The use of invalid scientific evidence resulting in findings of causation which simply cannot be justified or understood from the standpoint of the current state of credible scientific or medical knowledge

--------

Speaking of junk science, see Lubos Motl's excellent point by point counter to the John Cook 104 talking points document attacking the skeptical science here.

NOTE:

See all the talks at the latest ICCC9 Conference in Las Vegas in 2014 here.

Heartland has the presentations and powerpoints posted for the Heartland ICCC IV. If you could not go, there is plenty to see there. Please remember the goldmine of videos and PPTs at the Heartland ICCC proceeding sites for 2008 NYC here, 2009 NYC here and 2009 DC here. Here is a PPT I gave at the Heartland Instutute ICCC Meeting in 2008 and here is the follow up in 2009. Here is an abbreviated PPT in two parts I presented at a UK conference last month: Part 1, Part 2.

----------------------

See C3 Headlines excellent collection of graphs and charts that show AGW is nonsense here.

-----------------------

See Climate Theater with a collection of the best climate skeptic films and documentaries here. See additional scientific youtubes here.

---------------

1350+ Peer-Reviewed Papers Supporting Skepticism of "Man-Made" Global Warming Alarm and here a list of 1000 stories suggesting global cooling has begun.

"The above papers support skepticism of "man-made" global warming or the environmental or economic effects of. Addendums, comments, corrections, erratum, replies, responses and submitted papers are not included in the peer-reviewed paper count. These are included as references in defense of various papers. There are many more listings than just the 900-1000 papers. Ordering of the papers is alphabetical by title except for the Hockey Stick, Cosmic Rays and Solar sections which are chronological. This list will be updated and corrected as necessary."

The less intelligent alarmists have written a paper allegedly connecting the scientists to Exxon Mobil. Here is the detailed response from some of the featured scientists. Note that though this continues to be a knee jerk reaction by some of the followers, there is no funding of skeptic causes by big oil BUT Exxon has funded Stanford warmists to the tune of $100 million and BP UC Berkeley to $500,000,000. Climategate emails showed CRU/Hadley soliciting oil dollars and receiving $23,000,000 in funding.

See still more annotated here.

--------------

Many more papers are catalogued at Pete's Place here.

The science and economics of global warming are not too complicated for the average person to consider and make up his or her own mind. We urge you to do that. Go here and view some of the articles linked under "What's New" or "A Primer on Global Warming." Or go here and read about the new report from the Nongovernmental International Panel on Climate Change (NIPCC), which comprehensively rebuts the claims of the United Nation's Intergovernmental Panel on Climate Change (IPCC). Go here for the sources for the factual statements in the ads.

---------------

See the ICECAP Amazon Book store. Icecap benefits with small commission for your purchases via this link.

See sister sites:

WeatherBell Analytics here.

Website of the Nongovernmental International Panel on Climate Change (NIPCC) here. It's latest report (2013) details information from almost 4,000 papers.

John Coleman's Corner here.

Science and Public Policy Institute here.

Intellicast Dr. Dewpoint Library here.

RedNeck Engineer Energy and Innovation here.

The Weather Wiz here. See how they have added THE WIZ SCHOOL (UPPER LEFT) to their website. An excellent educational tool for teachers at all class levels. "Education is the kindling of a flame, not the filling of a vessel" - Socrates (470--399 BC)

Aug 11, 2014

In memorium for Alice Babbette 'Babs' Christy


Apr. 14, 1951 - Aug. 7, 2014

Alice Babbette "Babs" Christy stepped into eternity on Thursday afternoon, August 7, 2014. She began her life's journey in St. Louis as the first child of Irwin and Alice Joslin on April 14, 1951. She leaves behind her devoted husband John, sister Ruth Ann (and Joshua) Wong, daughter Alison (and Garet) Fields, son Brian (and Kristen) Christy and the grandchildren she absolutely adored; Levi, Kara and Garison Fields, and John and Ruby Christy. Grandson Isaac Christy is now in her arms. Her family moved from St. Louis to Peoria Illinois early in her life and she counted Peoria as her home until finishing college.

An extremely bright young lady, Babs was Valedictorian of her senior class at Woodruff High School. After graduating with a degree in English Literature and American History from Illinois State University, she served in Kenya, East Africa, teaching at Nyeri Baptist High School. There she met her future husband and upon return they were married in 1975. Their lives were enriched as they experienced Mill Valley California, Vermillion South Dakota, Champaign Illinois but it was in Huntsville Alabama where they established their permanent home in 1987. A passion throughout her entire life was Southern Baptist Missions. After her service in Kenya she was heavily involved in teaching and leading mission organizations everywhere she lived. She was a member of the boards of Christian Women's Job Corps and the Alabama Baptist Woman's Missionary Union.

At Farley Community Church she taught several classes including Vacation Bible School and mission programs up through this past summer though plagued by the last stages of cancer. In other service roles she taught homebound students for the Huntsville City Schools and English as a Second Language for the Madison County Baptist Association. She also touched many lives through teaching in Weight Watchers and through the quilting guild. She is now free of the infirmities brought on by the cancer, but those who loved her, especially her husband, children and grandchildren are feeling the pain of an intensely wonderful part of their lives now lost. Our grateful hearts acknowledge the many folks who helped and supported Babs and family through this ordeal. On Tuesday, August 12th, a brief graveside service will be held at Maple Hill Cemetery at 9:30 a.m. An 11:00 a.m. memorial service at Farley Community Church will be officiated by Revs David Blakeney and Michael Hulsey. The family urges that in lieu of flowers, donations be made to the Christian Women's Job Corps of Madison County.