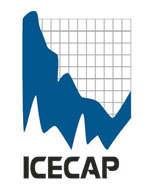 Home About Us Experts About Climate Change Climate Library Our Amazon Store

Contribute to ICECAP
Dec 18, 2014

(Plant) Food for Thought

Allan MacRae

Letter from Allan MacRae


Enlarged. See post here.

David Socrates asks on December 16, 2014 at 7:57 am
"Will all the folks saying that ∆CO2 follows ∆T ([temperature]. explain why in the past 15/16/17 years, ∆T = zero and ∆CO2 is 30-34 ppm?"

Already answered in my posts on this page David:

"I suggest that at a practical level, atmospheric CO2 lags temperature at all measured time scales.

In the modern data record, the rate of change dCO2/dt varies ~contemporaneously with temperature and CO2 lags temperature by about 9 months.

For verification, please see my 2008 paper.

CO2 also lags temperature by about 800 years in the ice core record on a longer time scale.

Therefore, CO2 lags temperature at all measured time scales. CO2 does not drive temperature; temperature (among other factors) drives CO2.

It appears that CO2 lags T at all measured time scales. This still allows for other significant drivers of atmospheric CO2, such as fossil fuel combustion, land-use changes such as deforestation, ocean outgassing, etc."

********

The details of this issue have been ably argued on wattsup and other sites between Ferdinand Engelbeen and Richard S Courtney = one can search under "mass balance argument".

The issue is one of magnitudes how can we fully explain the current rise in atmospheric CO2 your "∆CO2 is 30-34 ppm" when the ∆CO2 magnitudes observed in both the modern data record and the ice core record in response to ∆T are allegedly too small to solely account for this 30-34 ppm CO2 some parties allege that other drivers of this ∆CO2 such as fossil fuel combustion must also exist (and they may be right or wrong).

Many pages have been written and it is an interesting argument, which is of great scientific importance. However, for policy discussions I suggest all we really need to know is that global temperature T is clearly insensitive to increasing atmospheric CO2 concentrations, and the IPCC alarmists' fear of catastrophic humanmade global warming is without scientific merit, and is highly counterproductive, wasteful and foolish.

As we clearly stated in our 2002 APEGA paper:

"Climate science does not support the theory of catastrophic human-made global warming - the alleged warming crisis does not exist." Baliunas, Patterson and MacRae

Furthermore, increased atmospheric CO2 from whatever cause is clearly beneficial to humanity and the environment. Earth's atmosphere is clearly CO2 deficient and continues to decline over geological time. In fact, atmospheric CO2 at this time is too low, dangerously low for the longer term survival of carbon-based life on Earth.

More Ice Ages, which are inevitable unless geo-engineering can prevent them, will cause atmospheric CO2 concentrations on Earth to decline to the point where photosynthesis slows and ultimately ceases. This would devastate the descendants of most current life on Earth, which is carbon-based and to which, I suggest, we have a significant moral obligation.

Atmospheric and dissolved oceanic CO2 is the feedstock for all carbon-based life on Earth. More CO2 is better. Within reasonable limits, a lot more CO2 is a lot better.

As a devoted fan of carbon-based life on Earth, I feel it is my duty to advocate on our behalf. To be clear, I am not prejudiced against non-carbon-based life forms, but I really do not know any of them well enough to form an opinion. They could be very nice.

Best, Allan

Icecap comment. This season beat out 2004 and 2009 for US crop yields with a global glut of produce. Ideal weather coditon combined with higher CO2 has improved productivity. CO2 is plant food. Even in drought ridden California, CO2 helped to limit losses by enhancing growth and reducing water needs. The losses would have been much greater with lower CO2 levels.


Dec 17, 2014

How Obama and His Environmental Base Are Planning to Eradicate the Oil and Gas Industry

http://dailysignal.com/2014/12/12/obama-environmental-base-planning-eradicate-oil-gas-industry/

Why does the Environmental Protection Agency's regulatory war against hydraulic fracturing look like the Natural Resources Defense Council's 2007 agenda for eliminating domestic oil and natural gas development?

Because it is.

President Obama is coordinating with far-left environmental activists to wage an all-out assault on American oil and natural gas.

The NRDC's unjustifiable access to such anti-fracking regulatory power and the diversion of $8.4 million in taxpayer dollars to its coffers is highlighted in an October report from the Senate Environment and Public Works Committee minority staff titled, "Setting the Record Straight: Hydraulic Fracturing and America's Energy Revolution."

The 111-page committee report opens by citing the enormously positive impacts of America's oil and natural gas renaissance, which has:

Created and sustained millions of jobs and revitalized our manufacturing sector; Provided greater energy security and geopolitical strength while reducing our trade deficit; Lowered domestic energy prices both in our homes and at the gasoline pump.

But the emphasis is on those who would obliterate that renaissance. The message to the public is a warning: President Obama is coordinating with far-left environmental activists such as the aggressive NRDC and the Sierra Club, along with their millionaire board members, their Hollywood celebrity boosters and their "philanthropic" funders, such as the rabidly anti-fracking Park Foundation, to wage an all-out assault to shut down domestic production of American oil and natural gas.

The report notes that "the price of energy is no object to them; they can afford to pay their energy bills at virtually any price." They can dump hundreds of millions of dollars into a coordinated campaign against affordable energy, decrease the standard of living for middle-class America and devastate the poor without a qualm.

Specifically, NRDC and other groups are "initiating legal challenges to force regulatory action with sue-and-settle arrangements" the Sierra Club has received more than $19 million and the NRDC $252,004 in EPA-friendly settlements.

An anti-fracking agenda

The most insidious attack is "blurring the scientific literature with spurious studies."

Since 1997, EPA regulation of oil and natural gas extraction grew by more than 145%.

The foremost example is a 2011 Cornell University report by two biologists and an engineer who "falsely concluded that the life-cycle emissions from natural gas development emit more greenhouse gases than coal," which was touted by The New York Times as "settled science" useful to silence defenders of fracking. But it was, in fact, science made for hire.

Lead author Robert W. Howarth "was approached by the Park Foundation in 2010 and asked to write an academic article that would make a case that shale gas was a dangerous, polluting fuel. That same year, Park Foundation gave Cornell University $135,000 for Howarth's study," the report said.

Howarth's "outdated and manipulated data" were so wrong that his study was refuted by his own Cornell colleagues, state regulators, some environmental groups and even Obama's White House.

The Park Foundation's IRS Form 990PF reports from recent years reveal anti-fracking grants totaling more than $3 million to media outlets, including the American Prospect, Earth Talk, Grist, Mother Jones, the Nation and Yes! Magazine, along with activist groups including Earthworks, Food and Water Watch, Friends of the Earth, Greenpeace, Media Matters for America and a network of about 50 others.

"This strategically organized alliance," says the report, "has gone to great lengths to misconstrue facts, falsify science, and manufacture risks in order to vilify hydraulic fracturing" while ignoring the numerous failed "green" stimulus projects, including Solyndra.

Government regulation

The committee report was particularly concerned about Obama's rhetoric that masks his intent, citing remarks that he gave to Northwestern University in October. According to the report, Obama bragged that "our 100-year supply of natural gas is a big factor in drawing jobs back to our shores. Many are in manufacturing, which produce the quintessential middle-class job."

But at the same time, the report said, "over one dozen federal agencies [are] attempting to justify the federal usurpation of states' rights to regulate hydraulic fracturing."

Since 1997, EPA regulation of oil and natural gas extraction grew by more than 145 percent, and 13 federal agencies are trying to regulate fracking out of existence.

The overall picture of the president's allies is one of heirs, investors and entrepreneurs who became vastly rich in the capitalist system and thus envision themselves as the best directors of everybody else's life. They became a new ruling class, crony capitalists out to mold the public destiny by destroying all competing visions, using power purchased from politicians, activists and media shills.

The committee report connects some crony capitalist dots: John Bryson was a co-founder of NRDC in 1970 and later became the chairman and CEO of Edison International, "which obtained exclusive power purchase agreements for four solar projects that received [Department of Energy loans]."

In May 2011, Bryson was appointed to be Obama's Secretary of Commerce and resigned in 2012 for health reasons. NRDC has numerous doorways to the corridors of power.

Conservatives puzzle over the socialist direction of Big Green's crony capitalists. Anti-fracking activist Bill McKibben's 350.org bluntly positioned itself as socialist when director Naomi Klein published her 2014 book, "This Changes Everything: Capitalism vs. the Climate," which sets the anti-fracking, anti-fossil fuel task as, "shredding free market capitalism." Does her gang mean to shred America's private enterprise by nationalization?

Crony capitalism

Why bother? If your crony capitalist money can buy the government regulations you want and reroute the federal treasury into your anti-fossil fuel agenda, you get to keep your taxpayer-fed crony capitalism and anybody who survives gets the socialist shreds.

We all owe a debt of thanks to Sen. David Vitter of Louisiana, top Republican on the Senate Environment and Public Works Committee, for having the courage and diligence to spearhead such investigations as this fracking report documents.

Looking beyond the waning days of the lame-duck session, he told The Daily Signal, "With a Republican majority in the Senate, committee reports which are based on honest research will have a more significant presence in terms of creating awareness and setting policy.

"These reports are crucial to understanding how aggressive the EPA and Obama administration are in broadening the scope of their authority to issue regulations that affect small businesses and individual families across the country. Plus, they could lead to oversight hearings and perhaps legislative reforms."

Ron Arnold is a free-enterprise activist, author and commentator. He pioneered investigative methods to expose money and power links of the American left in nine books and hundreds of magazine and newspaper articles. He is a veteran consultant for non-profit organizations and businesses faced with crisis situations and governmental abuses.

Dec 08, 2014

Wet California as storms offshore ease the claimed '1200 year' Drought

Joseph D'Aleo, CCM

Note Icecap has reached two milestones - 8700 posts and 60,500,000 page hits. Thank you!

-------

The California drought made the news in Live Science this week:

The drought now plaguing California is the worst to parch the central and southern parts of the state in the last 1,200 years, a new study finds. The 2012 to 2014 drought's lack of rain isn't remarkable on its own, according to tree-ring records reported in the study. There have been three-year periods when less rain and snow fell. But the current drought comes at a time of extreme heat. Record-high temperatures exacerbated the drought, creating the driest soil conditions since the 9th century, according to the study, published Dec. 3 in the journal Geophysical Research Letters.

Based on precipitation alone, the tree-ring records confirmed the researchers' gut instincts: There were past droughts that saw less rainfall. However, in terms of PDSI soil moisture, both 2014 alone and the cumulative three-year drought are the worst in 1,200 years, the study found.

California's climate history is marked by much longer droughts, including megadroughts lasting 100 years, and several decades-long droughts. There were also 66 short-term dry periods that lasted between three and nine years during the 1,200 year study period, which makes the current drought just one of many minor dry spells, if only the lack of rain is considered.

There can be no doubting the drought has been statewide and serious.


Enlarged

But as noted the last year was not as bad as 1923/24 or the two years 1975/76 -1976/77.


Enlarged


Enlarged

Palmer Hyrological Drought Index 36 months ending October.


Enlarged

In the Sierra, water year (October to September) precipitation in 2013/14 ranked behind 1923/24, 1976/77, 1938/39, 1930/31, 1975/76, 1986/87 and 1928/29 and in a virtual tie with 1993/94.


Enlarged

You can see last year ranked well above 1923/24 and 1976/77. This year is running near normal.


Enlarged

The 60 month temperature fell just behind the 2002-2004 peak. Recall the west coast had a cool summer and year a few years back when the water off the cost was very cold but now reflects the unusual warmth. Note the California trend reflects the urbanization no longer corrected for after USHCN v1 transitioned to USHCN v2 in 2008.


Enlarged

The last 10 days has seen very wet weather in most of California but focused most the northern third.


Enlarged

The 7 day forecast has more of the same again focused SFO north.


Enlarged

It has been warm to date this month in the southwest.


Enlarged

The constructed analog has it biased warm this winter in California. Ocean temperature anomalies support that.


Enlarged


Enlarged

NOAA also reported yesterday:

Natural conditions, not human-caused emissions of greenhouse gases, are the driving force behind California's three-year dry spell, scientists on a federal task force concluded Monday. But the report came under fire from some experts who said it downplayed other factors that have humanity's fingerprints on them.

The evidence suggests a naturally induced "warm patch" of water in the western Pacific helped to create a high-pressure ridge that blocked precipitation from entering California, the experts said at a news conference to release the report.

"We have been able to identify this as a mode of ocean forcing of atmospheric circulation that causes West Coast drought," said Richard Seager, a climate model specialist at Columbia University's Lamont-Doherty Earth Observatory.

The study notes that this ridge - which has resulted in decreased rain and snowfall since 2011 - is almost opposite to what computer models predict would result from human-caused climate change.

-------

Stories like this and timely stories about weather and climate forecasts are done daily by Joe Bastardi and I on Weatherbell.com. Ryan Maue and Tom Downs also post and help us produce the daily forecasts for enthusiasts and industry. Ryan has developed the most complete model page available inlcuding highest resolution EC at unbeatable price. Consider a subscription to Weatherbell as a Christmas present to a weather lover or yourself.

Alternatively please help us pay the bills which come monthly to maintain securely the ICECAP site. We don't seek money from industry but rely on your generosity. The support comes from my pocket many months. We have reached the 60 million mark in terms of visitors this month. We work very hard to try and bring the truth to the public that the mainstream media refuses to report on because they are linked to the radical environmental agenda which wants to decarbonize, deindustrialize and even depopulate the planet and endorse measures that will hurt the poor and middle class they claim to speak for.

We give talks to the public, to state and federal committees, have provided scientific support for written briefs for the courts including SCOTUS. We do interviews, cable shows, newspaper columns. I have published peer reviewed papers. All of these efforts are pro bono. Rest assured those that write the alarmist papers and are spokesmen/women for the 'cause' are paid for their advocacy efforts. This is a case of David versus Goliath in the climate world. Of course Icecap is not alone or the largest but we may be one of the oldest and biggest. Thank you sincerely for your help.

Dec 09, 2014

Climate Change… Who Cares?; EPA Overreach

Guest Post by Willis Eschenbach, WUWT

Thanks to the blog of the irrepressible Hilary Ostrov, a long-time WUWT commenter, I found out about a poll gone either horribly wrong or totally predictably depending on your point of view. It's a global poll done by the United Nations, with over six million responses from all over the planet, and guess what?


UN global poll Enlarged

The revealed truth is that of the sixteen choices given to people regarding what they think are the important issues in their lives, climate change is dead last. Not only that, but in every sub-category, by age, by sex, by education, by country grouping, it's right down at the bottom of the list. NOBODY thinks it's important.

Now, people are always saying how the US is some kind of outlier in this regard, because polls in the US always put climate change down at the bottom, whereas polls in Europe generally rate it somewhat higher. But this is a global poll, with people chiming in from all over the planet. The top fifteen countries, in order of the number of people voting, were Mexico, Nigeria, India, Pakistan, Sri Lanka, Yemen, Philippines, Thailand, Cameroon, United States, Ghana, Rwanda, Brazil, Jordan, and Morocco ...so this appears to be truly representative of the world, which is mostly non-industrialized nations.

So the next time someone tries to claim that climate change is "the most important challenge facing the world"....point them to the website of the study, and gently inform them that the rest of the world doesn't buy that kind of alarmist hogwash for one minute. People are not as stupid as their leaders think, folks know what's important and what's trivial in their lives, and trying to control the climate is definitely in the latter group.

The poll will be open until 2015, so you can register your own priorities…

My regards to everyone, I'm off for a staff Christmas dinner with the workmates of the gorgeous ex-fiancee, life is good.

w.

----------

EPA Proposes Potentially Costly New Ozone Regulations
Jack Gerard, API

Dear Friend,

Strict new ozone standards announced by the Environmental Protection Agency (EPA) could be the most expensive regulation ever imposed on the American public. The current standard of 75 parts per billion (ppb)—the most stringent ever enacted when it was issued in 2008 - hasn't been fully implemented yet. Even so, air quality has improved dramatically over the past decades and will continue to improve as EPA and states implement existing standards.

EPA's move to set standards between 65 and 70 parts per billion, and to take comments on standards as low as 60 ppb, is not supported by science. A current review of health studies shows no compelling evidence that more stringent standards are needed when the current standards already protect public health.


Emissions Map. See impact on jobs and economy by state of the new regulations in this interactive program.

The cost to the economy, jobs and consumers could be significant. A recent study from NERA Economic Consulting commissioned by the National Association of Manufacturers (NAM) shows that further tightening ozone standards to the lowest level EPA is considering could result in:

A loss of $3.4 trillion in U.S. GDP from 2017 to 2040

2.9 million fewer job equivalents per year on average through 2040

Increased natural gas and electricity costs for businesses and families across the country

Standards that would impose unachievable emission reduction requirements on virtually every part of the nation are clearly a misguided overreach. Even pristine areas with no industrial activity such as national parks could be out of attainment. Operating under such stringent requirements could stifle new investments necessary to create jobs and grow our economy. The right policy choice is to implement the current standards and allow air quality to continue to improve.


Enlarged

Dec 05, 2014

Misuse of Science

Scientists are human and have their opinions. Although we may like to think of science as a purely objective search after truth, we have to be realistic. It would be all but impossible for a researcher to start an experiment without having some idea about the expected outcome. Objectivity then comes in the form of a willingness to accept evidence which points to a different answer. Nevertheless, in most cases there is likely to be a tendency towards confirmation bias: giving more weight to observations which conform to your expectations or opinions.

A well-known example of this is the determination of the charge on an electron, famously first measured in the Millikan oil-drop experiment just over a hundred years ago. This balanced the gravitational pull on tiny oil drops by an applied electric field. Millikan arrived at a value (to five significant figures) which was very close to the accepted present-day value, but it turned out he had the wrong value for one of the factors in the equation. The ever-insightful and quotable Richard Feynman spoke about this in his 1974 commencement address at Caltech ('cargo cult science':

"...Millikan measured the charge on an electron by an experiment with falling oil drops, and got an answer which we now know not to be quite right. It's a little bit off because he had the incorrect value for the viscosity of air. It's interesting to look at the history of measurements of the charge of an electron, after Millikan. If you plot them as a function of time, you find that one is a little bit bigger than Millikan's, and the next one's a little bit bigger than that, and the next one's a little bit bigger than that, until finally they settle down to a number which is higher.

Why didn't they discover the new number was higher right away? It's a thing that scientists are ashamed of - this history - because it's apparent that people did things like this: When they got a number that was too high above Millikan's, they thought something must be wrong- and they would look for and find a reason why something might be wrong. When they got a number close to Millikan's value they didn't look so hard. And so they eliminated the numbers that were too far off...".

That is one form of human behaviour we can probably do little about. But there comes a point beyond which science itself is misused and compromised. Rather than having evidence-based policymaking, we end up with policy-based evidence picking. A good (or, should I say, bad) example appeared in the Times this week. The headline says it all: Scientists accused of plotting to get pesticides banned.

The fuss is over the (currently temporary) EU ban on neonicotinoid insecticides over allegations that they are at least partly to blame for recent declines in the population of bees. Environmentalist groups had been campaigning against this class of compounds for many years, despite little evidence of any connection under real life conditions. What tipped the balance was a report from the Task Force on Systemic Pesticides, an advisory group to the International Union for Conservation of Nature, which reported on recent scientific work and called on regulators to "start planning for a global phase-out" of these insecticides.

However, the chairman of the Task Force, Maarten Bijleveld van Lexmond, and chairman of the IUCN, Piet Wit, were both at a meeting in Switzerland in June 2010 at which, according to a note leaked to the Times "...scientists agreed to select authors to produce four papers and co-ordinate their publication to 'obtain the necessary policy change, to have these pesticides banned'. A paper by a 'carefully selected first author' would set out the impact of the pesticides on insects and birds 'as convincingly as possible'. A second 'policy forum' paper would draw on the first to call for a ban..."If we are successful in getting these two papers published, there will be enormous impact, and a campaign led by WWF etc. It will be much harder for politicians to ignore a research paper and a policy forum paper in [a major scientific journal].'"

This smacks of environmental activism rather than objective science, despite the protestations of the Task Force chairman, "...a founding member of WWF in the Netherlands, that the Task Force was independent and unbiased."

It seems that only scientists outside government and industry are to be regarded as independent. Self-selected bodies such as WWF are inevitably groups of like-minded people and seemingly intolerant of any dissent. Contrast this particular case, in which 'independent' activist scientists protest their innocence (and attract little public criticism, unfortunately) with the campaign against the European Commission's soon-to-be ex-chief scientist, Professor Anne Glover (Chief scientist is forced out after green campaign).

Professor Glover was found guilty of holding the 'wrong' opinions about GM crops. The same Stalinist intolerance has also been used to keep the management board of the European Food Safety Authority free of anyone who did not conform to the 'independent' template. Professional scientists should be prepared to listen to conflicting views, if based on hard evidence, and not simply suppress them.

In a different area, we are now being told that World on course for warmest year, with plenty of talk of supposed increases in the incidence of extreme weather. Now, it may turn out that average temperatures in 2014 will be fractionally up on the previous high, but it is equally true to say that there has been no trend in either direction since 1998. The latest stories, put out to coincide with the current climate change talks in Lima (COP20), are designed to put pressure on negotiators to make progress towards a binding international agreement on emissions reduction at the pivotal Paris conference in a year's time. The selection of one of the statements about temperature over the other is a clear form of confirmation bias.

While we expect scientists to be human, we should also expect them to remain grounded in scientific principles and be prepared to question their beliefs if the evidence contradicts them. To do otherwise is to compromise the integrity of the scientific community, the very characteristic which makes scientists among the most trusted groups in society.

Note here is the actual year to data anomalies based oon the 4 times a day initialization that goes into the forecast models. No adjustments like homogenization are made. Does that look like the warmest year ever to you. Note the 90N and 90S is actually a point but is stretched in this projection to the same distance as the circumference at the equator. In other words it exaggerates the areal coverage of any high latitude warmth. Note the global mean compared to the 1979 to 2010 climatology is just +1.08C.


Enlarged

Sateliites show it is not a record year - see and see here Lord Monckton's update showing using RSS satellite date that the pause has reached 18 years 2 months.

Nov 29, 2014

Ridley me this…small volcanoes responsible for 'the pause'


Enlarged

The pause is now widely accepted and the climate models are failing.


Enlarged

So they have come up with 66 reasons to date as to why the models are failing instead of that they have given greenhouse gases credit for controlling climate when natural factors are the real drivers.

The latest is that small volcanoes are acting collectively to produce a veil of sulfate aerosols to block radiation. Of course is is well known that the number of global volcanoe remains about the same. Ash and sulfat aerosols from small volcanoes gets precipitated out in a few weeks. The big volcanoes that shoot to 80,000 to 120,000 feet of higher are the climate driver events. In the stable high atmosphere the aerosols spread around the globe and have a lifetime of a few years instead of a few weeks.

See the big ones here on this graph from Hansen's old group at NASA.


Enlarged

See how the big eruptions of Pinatubo and El Chichon cooled the globe by up to 0.5C for several years. If anything the lack of volcanoes may have contributed to the warming after 1995 when the volcanic efects diminished.


Enlarged

When I did a correlation with temperatues in years with aerosol levels more 0.5 STD above normal and 0.5 STD below normal, I found the expected ressult of cooling when the aerosols were high and warming when low.


Enlarged

Here is Anthony Watts post on the paper subjecting the small eruoption may be responsible for failed models.
Anthony Watts November 19, 2014

Small volcanic eruptions could be slowing global warming

From the AGU: WASHINGTON, DC

Small volcanic eruptions might eject more of an atmosphere-cooling gas into Earth's upper atmosphere than previously thought, potentially contributing to the recent slowdown in global warming, according to a new study.

Scientists have long known that volcanoes can cool the atmosphere, mainly by means of sulfur dioxide gas that eruptions expel. Droplets of sulfuric acid that form when the gas combines with oxygen in the upper atmosphere can remain for many months, reflecting sunlight away from Earth and lowering temperatures. However, previous research had suggested that relatively minor eruptions those in the lower half of a scale used to rate volcano "explosivity" do not contribute much to this cooling phenomenon.

Now, new ground, air and satellite measurements show that small volcanic eruptions that occurred between 2000 and 2013 have deflected almost double the amount of solar radiation previously estimated. By knocking incoming solar energy back out into space, sulfuric acid particles from these recent eruptions could be responsible for decreasing global temperatures by 0.05 to 0.12 degrees Celsius (0.09 to 0.22 degrees Fahrenheit) since 2000, according to the new study accepted to Geophysical Research Letters, a journal of the American Geophysical Union.

These new data could help to explain why increases in global temperatures have slowed over the past 15 years, a period dubbed the 'global warming hiatus,' according to the study's authors.

The warmest year on record is 1998. After that, the steep climb in global temperatures observed over the 20th century appeared to level off. Scientists previously suggested that weak solar activity or heat uptake by the oceans could be responsible for this lull in temperature increases, but only recently have they thought minor volcanic eruptions might be a factor.

Climate projections typically don't include the effect of volcanic eruptions, as these events are nearly impossible to predict, according to Alan Robock, a climatologist at Rutgers University in New Brunswick, N.J., who was not involved in the study. Only large eruptions on the scale of the cataclysmic 1991 Mount Pinatubo eruption in the Philippines, which ejected an estimated 20 million metric tons (44 billion pounds) of sulfur, were thought to impact global climate. But according to David Ridley, an atmospheric scientist at the Massachusetts Institute of Technology in Cambridge and lead author of the new study, classic climate models weren't adding up.

"The prediction of global temperature from the [latest] models indicated continuing strong warming post-2000, when in reality the rate of warming has slowed," said Ridley. That meant to him that a piece of the puzzle was missing, and he found it at the intersection of two atmospheric layers, the stratosphere and the troposphere- the lowest layer of the atmosphere, where all weather takes place. Those layers meet between 10 and 15 kilometers (six to nine miles) above the Earth.

Traditionally, scientists have used satellites to measure sulfuric acid droplets and other fine, suspended particles, or aerosols, that erupting volcanoes spew into the stratosphere. But ordinary water-vapor clouds in the troposphere can foil data collection below 15 km, Ridley said. :The satellite data does a great job of monitoring the particles above 15 km, which is fine in the tropics. However, towards the poles we are missing more and more of the particles residing in the lower stratosphere that can reach down to 10 km."

To get around this, the new study combined observations from ground-, air- and space-based instruments to better observe aerosols in the lower portion of the stratosphere.

Four lidar systems measured laser light bouncing off aerosols to estimate the particles' stratospheric concentrations, while a balloon-borne particle counter and satellite datasets provided cross-checks on the lidar measurements. A global network of ground-based sun-photometers, called AERONET, also detected aerosols by measuring the intensity of sunlight reaching the instruments. Together, these observing systems provided a more complete picture of the total amount of aerosols in the stratosphere, according to the study authors.

Including these new observations in a simple climate model, the researchers found that volcanic eruptions reduced the incoming solar power by - 0.19 plus/minus 0.09 watts of sunlight per square meter of the Earth's surface during the 'global warming hiatus', enough to lower global surface temperatures by 0.05 to 0.12 degrees Celsius (0.09 to 0.22 degrees Fahrenheit). By contrast, other studies have shown that the 1991 Mount Pinatubo eruption warded off about three to five watts per square meter at its peak, but tapered off to background levels in the years following the eruption. The shading from Pinatubo corresponded to a global temperature drop of 0.5 degrees Celsius (0.9 degrees Fahrenheit).

Robock said the new research provides evidence that there may be more aerosols in the atmosphere than previously thought. "This is part of the story about what has been driving climate change for the past 15 years," he said. "It's the best analysis we've had of the effects of a lot of small volcanic eruptions on climate."

Ridley said he hopes the new data will make their way into climate models and help explain some of the inconsistencies that climate scientists have noted between the models and what is being observed.

Robock cautioned, however, that the ground-based AERONET instruments that the researchers used were developed to measure aerosols in the troposphere, not the stratosphere. To build the best climate models, he said, a more robust monitoring system for stratospheric aerosols will need to be developed.

Greg Goodman's comments on WUWT make more sense.

No, this counter-intuitive volcano argument has already been tried. Excuse no. 8 IIRC

I already commented on this today in Willis' thread.

The haitus is caused by the LACK of volcanoes because it was the volcanoes that caused the late 20th warming in the first place.

Stratospheric cooling :


Enlarged

Surface warming:


Enlarged

The sulphuric acid reacts not just "oxygen" O2 but ozone : O3. Ozone blocks UV , so less UV is one cause of warming. Sorry UN, none of this has to do with CFCs the Montreal protocol as can be seem from first plot. CFCs have not been bouncing up and down in time with major volacanic eruptions.

There's more than just the ozone, but if they want to talk about ozone it's in the stratosphere where it counts, not at 15km.

At least they working with real data but the claimed excuse for the pause is just more maybe, could-be pseudo-science.

Dec 12, 2014

Greenpeace again offends indigenous people; Friends of Science challenges Sierra Club

Radical global warming campaigners trespass on treasured Inca cultural sites

Craig Rucker, CFACT

Greenpeace likes to pretend it's on the side of local people, especially indigenous peoples. But time and again they demonstrate a shocking degree of cultural boorishness.

Now Greenpeace activists have Peruvians up in arms, after trespassing all over treasured Incan cultural sites at Machu Picchu and Nazca, while doing ridiculous publicity stunts to highlight their claim that tiny amounts of plant-fertilizing carbon dioxide are causing "dangerous" planet-wide climate change.

The Times of London's Ben Webster says a Peruvian prosecutor investigating the incident was angry that the activists had caused "irreparable damage" to a large area of the "Nazca lines," an ancient monument that UNESCO lists as a World Heritage Site. The "lines" are a series of ancient glyphs in the country's southern desert region. Hundreds of figures include stylized fish, hummingbirds, lizards, monkeys and spiders. Archeologists believe they were created by the Nacza culture 1360-1615 years ago.

The damage affects some 1,600 square meters (0.4 acres) next to a hummingbird etched into the desert soil. A spokeswoman for the prosecutor said that, under Peruvian law, damaging the historic site could be punishable by a prison sentence of three to six years. The Peruvian cultural ministry is also considering suing Greenpeace for damages, Webster said.

I challenged the inconsiderate Rainbow Warriors inside the UN climate confab, during their press conference. You can watch the exchange here. A year ago, Russia jailed another band of Greenpeaceniks for trespassing on one of its oil rigs. It will be interesting to see how Peruvian authorities punish these thoughtless desecrators of Incan cultural sites. Stay tuned to our www.CFACT.org website.

Big Green and other Leftist ideologues are blind to the harm their actions cause. As blind as so many people in Southeast Asia will be if Greenpeace propaganda succeeds in denying them access to the GMO "Golden Rice" that their diets need to ensure good visual health.

Eco activists cry a river for plants or bugs, but think nothing about parents and children dying from malaria, because of their opposition to insecticides and the powerful spatial repellant DDT; going blind from Vitamin A deficiency, because of Golden Rice boycotts; or getting sick and dying from lung and intestinal diseases, because these radical greens also oppose large-scale electrical generating plants
.
The huge letters the Greenpeace gang used to desecrate this sensitive cultural site are plastic! Which is made from petroleum! Which Greenpeace denounces as evil and planet-destroying! The "go solar" slogan on the mountains above Machu Picchu was projected using equipment that was powered by hydrocarbons. What hypocrites these campaigners be!

CFACT representatives had an opportunity to speak with some Inca people at their sacred places, and with local Peruvian leaders in Lima. We visited with respect and forged friendships. That's what happens when you care about people.

Many politicians and business people are afraid to stand up to Big Green bully groups. CFACT is unafraid. We have challenged Greenpeace and Big Green at every opportunity, such as here, here, here and here. We are committed to working for people, as well as nature.

Greenpeace has hundreds of millions of dollars a year at its disposal for its fight against human freedom, health and prosperity. We have a tiny fraction of that. But we make it count - not just on educational efforts, but for programs that directly support and assist poor indigenous villages and people.

Meanwhile, also in Peru, our Committee For A Constructive Tomorrow was holding a press conference during the latest United Nations meeting on climate change. It featured the notable skeptic of "dangerous manmade global warming" NASA Apollo VII astronaut and American hero Col. Walt Cunningham, along with me and CFACT director of communications Marc Morano. As is always the case with events at the UN climate confabs, we had been given a 30-minute slot to present our entire program. It was one of a very few "skeptical" presentations during the entire week-long gabfest.

But then, barely 18 minutes into our presentation, we were abruptly told we were being booted off the stage, to create a platform for a photo op for newly arrived U.S. Secretary of State John Kerry, who is attending the UN talks to promote a new UN climate treaty. This is the same John Kerry who said in October that, "if skeptics are wrong: catastrophe… Life as you know it on Earth ends." Kerry has also declared that climate change "may be, in fact the most serious challenge we face on the planet" - posing even "greater long-term consequences" than Islamic State, terrorism or Ebola.

Kerry was scheduled to do a talk in a different room, but supposedly needed our press room for his photo op. CFACT's speakers politely left as requested and then the room remained empty for at least another 35 minutes. Col. Cunningham's informative talk was interrupted for no just or valid reason.

This was outrageous. We are one of the few voices of reason at the conference. To interrupt and abruptly end our press conference smacks of censorship. It was particularly obnoxious since the room remained vacant for more than a half hour after we left. But as others have noted, in Massachusetts people have long called Mr. Kerry "John Live Shot," because he eagerly crashes other people's events to get on camera.

Before being told to leave, Col. Cunningham had slammed the UN climate Summit for perpetrating "one of the biggest frauds in the field of science." Our panel also featured Marc Morano, editor of our hugely successful Climate Depot.com news and information service, who told the gathered media that, "the UN climate process will do nothing for climate change and is completely designed to enrich the UN."

CFACT's delegation at the UN climate talks did not break stride. We got right back to work. Selected highlights of our shortened press conference can be read and viewed here.

The UN climate process needs more voices like CFACT's, presenting reason, sound science and concern for the world's poor. The UN bureaucrats could surely have allowed us the courtesy of concluding our presentations during our last 12 minutes which would still have left 23 minutes of vacant space before Secretary Kerry's photo op!

Turning energy policies over to callous, inefficient, arrogant and unaccountable UN bureaucrats should certainly anger people who are struggling with skyrocketing energy prices or with the abject poverty, disease and premature death that comes from not having any access to reliable, affordable energy. These are just a few of the many reasons for opposing any new UN climate treaty, which Greenpeace, President Obama and IPCC Chairman Rajendra Pachauri want to impose without our consent.

As we have seen all too often, the road to hell is paved with "good intentions" as though purportedly good intentions can in any way make up for the horrid, destructive results that are actually imposed.

In reality, Greenpeace and outfits like it typically represent two kinds of people: sincerely worried and gullible young followers, who want to salve their guilt for enjoying modern living standards and callous, arrogant leaders, who understand all too well the lethal consequences of their policies, but take advantage of the naivete and good intentions of their followers, to drive their agenda forward.

CFACT will continue to educate the former, while blasting the latter.

--------

Note how the Friends of Science in Canada are doing battle with the eco fanatics at the Sierra Club in this release.

Dec 10, 2014

Kerry boots a real hero off the UN stage to promote AGW; Stossel asks Climate Catastrophe?

Appollo Astronaut rushed off stage at UN Climate Summit to make way for Kerry Photo Op

By Joe Bastardi


Secretary of State John Kerry

Despite being given a slot of 30 minutes for their talk, they were told they had to "wrap up" after 18 minutes into their presentation to make room for Secretary Kerry who is attending the UN talks to promote a new UN climate treaty. Kerry said in October that "If [skeptics are] wrong: catastrophe...Life as you know it on Earth ends." Kerry has also declared that climate change "may be, in fact, the most serious challenge we face on the planet."

I would have be more confident in the good senators never let a good crisis go to waste idea if he got something beyond a D in Rocks for Jocks

Its ironic isn't it. Guys like Walt Cunningham were heroes to little guys like me but when I was a kid, so was a president that was a senator from Massachusetts. There were 4 things I loved as a kid ( outside of family). weather, politics (when growing up, would watch the Sunday talk shows, and wanted to be president), History and Space. As such. Mercury, Gemini, Apollo were all big deals to me. The astronauts were heroes, along with a certain senator from Massachusetts that became president when I was just 5. Nasa represented man reaching beyond his grasp. Like him or not, John Kennedy not only challenging his countrymen, but letting the world know who the torch was passed too, is something that even today is something sorely missed by people like me

Think about what Kennedy and NASA meant. When the Russians launched the space race, NO way was the US going to let a system that destroyed the hopes of the individual out perform the nation that had a constitution that stressed the opposite. People thought it was a waste of time and money. But the light of possibility to a free and competitive people meant more than just who got to the moon fastest.

So, here we have one of the heroes from my day, getting cut short in his anti AGW presentation, by a former senator from Massachusetts. The guy getting cut short is still a hero to me. For all of his now listed imperfections, the light of possibility that the former senator, turned president, in 1960 represented, is still heroic to me. Men are not Gods, and fall fall short of it. But there is something to striving for something higher even with the demons all of us have that we must confront.

But in 2014 look who gets pushed off stage because of who is coming on. And over what??? Global warming????

Perhaps the problem is that we have people today who cant measure up to the idea of possibilities that we embraced in 1960, so instead need to find something that can make them look heroic, but have no chance to actually be resolved.

The moon is there and we got there. Its always risky to actually commit to a tangible goal, as opposed to one that no one can truly define, and never gets you to confront the true problem, the desire to measure up to things in a way where you actually see where you stand.

The Cunninghams, the Kennedy's etc of that generation did shoot for things where success and failure could be measured, and we were better off for it.

--------

A Commentary by John Stossel

People argue about whether the "consensus" of scientists is that we face disaster because of global warming. Instead of debating whether man's greenhouse gasses will raise temperatures, we should argue about how we gauge disasters.

If you take most environmentalists and climate scientists at their word, the Earth heated up about 1.4 degrees Fahrenheit over the past century, not much more than it heated up the century before that. Warming may increase, but no one can be certain of that.

Let's agree for the sake of argument that this recent warming was partly caused by humanity. Let's also agree that there are some negative effects, including more frequent coastal flooding or longer droughts.

If we agree that those are costs, shouldn't we also look at the benefits? Much of modern civilization owes its existence to our use of the fossil fuels that produce the greenhouse gasses.

I don't see that civilization as misfortune. I wish climate alarmists would weigh its accomplishments against the relatively small downsides of climate change. One of industry's biggest accomplishments is creating a world where far fewer of us are likely to die because of weather.

Alex Epstein's book "The Moral Case for Fossil Fuels" documents the rapidly shrinking number of human beings killed by storms, floods and other climate events thanks largely to ever-growing industry, fueled mainly by oil, natural gas and coal.

On my show this week, he argues that if we compare conditions a century ago to conditions last year, we shouldn't obsess about how much carbon dioxide is in the air—or whether earth is warming—we should look at how much safer life became. Icecap Note: See this report by Indur Goklany.


Enlarged

See how it increased life expectancy:


Enlarged

In 2013, "Climate-related deaths were at a record low—in supposedly the worst climate in history—under 30,000," says Epstein. In 1931, bad weather killed 3 million people.

You can argue that we get some things wrong as a civilization, but thanks to our use of fossil fuels, we get something very right.

Epstein points out that humanity owes its current ability to survive harsh winters, arid deserts and other naturally dangerous environments to the same fuels that activists now condemn: "We have the luxury of being able to absorb a certain amount of climate-related damage so we can live in all of these cool places."

His argument is unusual because environmentalists spread the idea that, without human interference, the planet is perfect.

But by what standard?

"If you went to someone 300 years ago and asked them, do you have a perfect climate?" they would think you were crazy, says Epstein. "They were terrified of climate, because climate doesn't give you the resources that you need. It doesn't give you water when you need it. It doesn't give you the temperature when you need it."

It was once common to say that humans change their environment. That shouldn't offend people today, says Epstein. We should be thrilled that humans "create technology to master climate… That's why so few people today die from climate."

Epstein correctly says that instead of talking about "climate change"—of which there will always be some, with or without human influence—we should focus on "climate catastrophe," weather that actually kills people. Those catastrophes, measured in lost lives, are getting rarer.

Most of the changes humans make to our environment are desirable changes that help us live longer and more comfortably. "The dogma that man is ruining the planet rather than improving it is a religion, a source of prestige and a career for too many people."

If we regard nature as pristine and think it must never be altered, we will have big problems. We will die young and lead miserable, difficult lives.

I think of industry as something that is mostly very good for us, with a few minor side effects that aren't. Fossil fuels are a little like antibiotics, says Epstein. It's good to draw attention to minor side effects, but it would be crazy to abandon all treatment because of them.

Fossil fuels are no catastrophe. They contribute to health and a better life.

John Stossel is host of "Stossel" on Fox News and author of "No They Can't! Why Government Fails, but Individuals Succeed." For other Creators Syndicate writers and cartoonists, visit www.creators.com.

Dec 05, 2014

Gruberization of Climate

By Joseph D'Aleo

Despite the administration and mainstream media's continued emphasis on so called 'global warming' to support their ideological agendas, there are many scientists around the world who strive to educate the populace through editorials, interviews and debates on the real climate change story. One such person, Dr. Gordon Fulks, worked with me and other scientists on amicus briefs to the DC Circuit and Supreme Court on the failed science of the UN and EPA.

In debates, he has had to fight the arguments that the science is settled with 97% in agreement and the 18 year pause does not exist with this year being the warmest year on record. These claims are fabricated.

The 97% claim of support among scientists is complete fraud. The Petition Project, which collected the signatures of 31,000 American scientists, 9,000 of us with PhDs, demonstrated that the claims of overwhelming support are completely bogus. Support among scientists who earn their living from climate hysteria is probably that high but not among those with similar training who do not.

A study of the professional members of the American Meteorological Society (Stenhouse, et al., BAMS 2013) showed support at about 50%, depending on the question asked. A recent study by Legates et al showed support for the most extreme positions that CO2 is causing everything and we are headed for catastrophe is less than 1%.


Enlarged

Temperatures have flat-lined in all the satellite and ground based data sets for an average of 18 years.

Using the actual data that goes into the forecast models used for the 7 day forecasts you see on TV and the internet, we find the global anomaly was a mere +0.07C in November and for the year to date a measly +0.11C, far short of the +0.68C warmest ever anomaly that NOAA claimed last month. One modeler told me "It was obvious to me since about April that NOAA had decided that 2014 was going to be the hottest year ever. The White House needed this for their political objectives." It appears Gruber's ideas have legs.

Gordon published an editorial last week and gave me permission to repost it.

Politics and alarmism have no place in climate science

By Dr.Gordon J. Fulks

When Professor Chris Folland of the British Hadley Centre for Climate Prediction and Research said: "The data doesn't matter. We're not basing our recommendations on the data. We're basing them on the climate models," he was being exceedingly honest about the way alarmists view science.

Because of the subsequent uproar, he is now willing to admit some role for robust scientific data. But he still seems unable to clearly separate storytelling and computer simulations from real science. He should know that if it is not anchored in logic and evidence, it is not science. Non-scientists may find this difficult to understand, because they have been fed a steady diet of climate alarmism from the media. Tall tales, anchored in "consensus" (politics) and "belief" (religion), are not science.

Appropriate scientific education is also lacking among prominent alarmists such as Dr. Rajendra Pachauri, chairman of the UN's Intergovernmental Panel on Climate Change, and Dr. Ralph Cicerone, president of the National Academy of Sciences. Railroad and electrical engineers should be able to understand this topic, but these two certainly do not.

Past presidents of the NAS who were genuine scientists, such as Dr. Philip Handler, had a better understanding: "Scientists best serve public policy by living within the ethics of science, not those of politics. If the scientific community will not unfrock the charlatans, the public will not discern the difference - science and the nation will suffer."

What about Folland? It turns out that he has only a bachelor's degree in physics, hardly enough education to be a real professor. Yet he has won many awards for adhering to the paradigm. Could he be correct that climate simulations actually work? A report by alarmists in the Proceedings of the NAS (Santer 2012) contained the striking admission that their models are high by a factor of two in predicting the global temperature trend. Of course, that admission was buried where no one saw it. Another critique by climatologist Dr. John Christy showed that the models are wrong by a factor of 3.5 in the tropical mid-troposphere where there is supposed to be a "hotspot" caused by carbon dioxide warming. Robust satellite and radiosonde data show no hotspot.

What about the "unusual warming recently" claimed by President Barack Obama's National Climate Assessment 2014? The only thing unusual has been the lack of global warming for more than 15 years. The Arctic did warm more than any other region after 1975, the tropics only slightly and the Antarctic not at all. But the Arctic also warmed significantly after 1900, to a peak around 1940 that was warmer than today. Surprise! Our climate is cyclical over decades! That's an ocean effect, not a CO2 effect.

With climate models that do not work, with a missing hotspot, and no net global warming in a long while, the government's scientific case for alarm strikes out. The San Francisco Examiner had it right in 1888: "There is no joy in Mudville, mighty Casey has struck out."

Gordon J. Fulks, Ph.D, holds a doctorate in physics from the University of Chicago, Laboratory for Astrophysics and Space Research.

Finally, in response to a recent HLN letter championing the UN and saying their work by 2000 scientists says my presented facts must be wrong, I post a link to this story by TV Meteorologist and college professor Art Horn. Art has appeared with me on Hudson Cable TV hour long climate discussions.

And in this post, read how two well known IPCC lead authors quit the IPCC during the attempts to prepare the latest Summary for Policymakers because they felt the science was being seriously corrupted by politics. They are just the latest in the growing list of IPCC scientists who quit because they did not want their name associated with the UN reports.

A better alternative to the IPCC report for policy decisions is the NIPCC Climate Change Reconsidered report that has reviewed thousands of peer reviewed papers and comes to a non alrming conclusion.

Nov 16, 2014

The One Statistic Climate Catastrophists Don't Want You to Know

Patrick Michaels

Alex Epstein's long-anticipated book, The Moral Case for Fossil Fuels, published by Penguin, comes out today! I reviewed it as, "simply the best popular-market book about climate, environmental policy, and energy that I have read. Laymen and experts alike will be boggled by Epstein's clarity."

Alex recently sent us a brief essay based upon material in the book. Alex Epstein is President and Founder of the Center for Industrial Progress - an organization sowing the seeds of energy enthusiasm to counter the tide of climate alarmism. We asked Alex to share a few thoughts with our readers here at Cato; find them below.

If you are in Washington, you might want to meet Alex. He will be giving a Hill Briefing in B-369 Rayburn at 9am on Friday, November 21.

If you ever get asked the vague but morally-charged question "Do you believe in climate change?" someone is trying to put something over on you.

Climate change is a constant of nature and everyone agrees that fossil fuels have some impact on our naturally variable, volatile, and often vicious climate.

The question is whether it will have a catastrophic impact - one so bad it justifies restricting the only practical way to get energy in the foreseeable future to the 3 billion people who have next to none of it: fossil fuels. (No country relies on the sun and wind for energy, but rich countries can afford to pay tens or hundreds of billions to install and accommodate allegedly virtuous wind turbines and solar panels on their grids.)

The real issue is climate catastrophe. I'm not a climate-change skeptic. I'm a climate catastrophe skeptic-and here's one graph that shows why you should be, too.

No, it's not showing temperatures have gone up half a degree in the 80 years we've used a lot of fossil fuels, which is barely more than they went up the prior 80 years. Nor does it show temperatures have flattened in the past eighteen years while the world's leading climate catastrophists predicted dramatic, accelerating, runaway warming. Dr. James Hansen predicted that temperatures would increase between two-and-a-half and five degrees in 20 years!

Okay, I'll show that graph, too. Here it is:


Enlarged.
Sources: Met Office Hadley Centre HadCRUT4 dataset; Etheridge et al. (1998); Keeling et al. (2001); MacFarling Meure et al. (2006); Merged IceCore Record Data, Scripps Institution of OceanographySources: Met Office Hadley Centre HadCRUT4 dataset; Etheridge et al. (1998); Keeling et al. (2001); MacFarling Meure et al. (2006); Merged IceCore Record Data, Scripps Institution of Oceanography

But that's not the graph that really matters. There is no intrinsically perfect global temperature and, if there was, we would expect it to be warmer. Until it became politically correct for temperature trends to warm, people around the world prayed for far more warming than we've experienced. There is no time in human history when it has been considered "too warm" for human beings.

What matters is: is the climate becoming more or less livable? The key statistic here, one that is unfortunately almost never mentioned, is "climate-related deaths."

The best source I have found for this data is the U.S. Office of Foreign Disaster Assistance and Centre for Research on the Epidemiology of Disasters International Disaster Database (OFDA/CRED EM-DAT), based in Brussels.1 It gathers data about disasters since 1900.

Here is a graph comparing CO2 emissions, the alleged climate danger, to the number of climate-related deaths, which reflects actual climate danger to humans. It's striking as CO2 emissions rise, climate-related deaths plunge.

Sources: Boden, Marland, Andres (2013); Etheridge et al. (1998); Keeling et al. (2001); MacFarling Meure et al. (2006); Merged IceCore Record Data, Scripps Institution of Oceanography; EM-DAT International Disaster DatabaseSources: Boden, Marland, Andres (2013); Etheridge et al. (1998); Keeling et al. (2001); MacFarling Meure et al. (2006); Merged IceCore Record Data, Scripps Institution of Oceanography; EM-DAT International Disaster Database

To make matters better, in reality the trend is even more dramatically downward, as before the 1970s many disasters went unreported. One big reason for this was lack of satellite data - we can now see the whole world, enabling us to track icecaps and disaster areas with relative ease. In 1950, if there was a disaster in the middle of what is now Bangladesh, would information have been accurately collected? In general, we can expect in more recent years, more deaths were recorded and in earlier years, fewer deaths were recorded. For some countries there is simply no good data, because in underdeveloped places like Haiti or Ethiopia we do not even know exactly how many people lived in a particular place before a disaster struck. Today we have much better information - and because disaster statistics are tied to aid, there is incentive to overreport.

And the more we dig into the data, the stronger the correlations get.

Here are a couple of striking numbers from the data: in the decade from 2004 to 2013, worldwide climate-related deaths (including droughts, floods, extreme temperatures, wildfires, and storms) plummeted to a level 88.6 percent below that of the peak decade, 1930 to 1939.2 The year 2013, with 29,404 reported deaths, had 99.4 percent fewer climate-related deaths than the historic record year of 1932, which had 5,073,283 reported deaths for the same category.3

That reduction occurred despite more complete reporting, an incentive to declare greater damage to gain more aid, and a massively growing population, particularly in vulnerable places like coastal areas, in recent times.

The climate catastrophists don't want you to know this because it reveals how fundamentally flawed their viewpoint is. They treat the global climate system as a stable and safe place we make volatile and dangerous. In fact, the global climate system is naturally volatile and dangerous - we make it livable through development and technology - development and technology powered by the only form of cheap, reliable, scalable reliable energy that can make climate livable for 7 billion people.

As the climate-related death data show, there are some major benefits - namely, the power of fossil-fueled machines to build a durable civilization highly resilient to extreme heat, extreme cold, floods, storms, and so on. Why weren't those mentioned in the discussion when we talked about storms like Sandy and Irene, even though anyone going through those storms was far more protected from them than he or she would have been a century ago?

I have debated representatives of the three leading environmental organizations in the world - Greenpeace, Sierra Club and 350.org - including 350.org's Bill McKibben, the leading environmentalist in the world today - and every time, I have repeatedly mentioned the climate livability statistics. I raised it to Bill McKibben before I debated him and half a dozen times during my debate with him - he didn't acknowledge it. He just called it "one number." Yeah, one number, based on billions of empirical observations, that destroys billions of dollars worth of speculation.

Why? Because the dogma that man is ruining the planet rather than improving it is a religion, a source of prestige, and a career for too many people. But for the rest of us, the statistic climate catastrophists don't want us to know is very, very good news.


Oct 23, 2014

Climate change PROVED to be 'nothing but a lie', claims top meteorologist

Express UK

THE debate about climate change is finished because it has been categorically proved NOT to exist, one of the world's leading meteorologists has claimed.

John Coleman, who co-founded the Weather Channel, shocked academics by insisting the theory of man-made climate change was no longer scientifically credible.

Instead, what 'little evidence' there is for rising global temperatures points to a 'natural phenomenon' within a developing eco-system.

In an open letter attacking the Intergovernmental Panel on Climate Change, he wrote: "The ocean is not rising significantly.The polar ice is increasing, not melting away. Polar Bears are increasing in number."

"Heat waves have actually diminished, not increased. There is not an uptick in the number or strength of storms (in fact storms are diminishing)."

"I have studied this topic seriously for years. It has become a political and environment agenda item, but the science is not valid."

I have studied climate change seriously for years. It has become a political and environment agenda item, but the science is not valid.


John Coleman, co-founder of the Weather Channel

Mr Coleman said he based many of his views on the findings of the NIPCC, a non-governmental international body of scientists aimed at offering an 'independent second opinion of the evidence reviewed by the IPCC.'

He added: "There is no significant man-made global warming at this time, there has been none in the past and there is no reason to fear any in the future.

"Efforts to prove the theory that carbon dioxide is a significant greenhouse gas and pollutant causing significant warming or weather effects have failed.

"There has been no warming over 18 years."

The IPCC argue their research shows that man-made global warming will lead to extreme weather events becoming more frequent and unpredictable.

US News and World Report noted that many of the world's largest businesses, including Coke, Pepsi, Walmart, Nestle, Mars, Monsanto, Kellogg, General Mills, Microsoft, and IBM, "are now engaged and actively responding to climate science and data."

Mr Coleman's comments come as President Barack Obama came under fire from climatologists as federal data revealed The United State's energy-related carbon pollution rose 2.5 per cent despite the President's pledges to decrease it.

President Obama told 120 world leaders at the United Nations climate summit last month that America had done more under his watch in cutting greenhouse gases than any other country.

Despite this, the Energy Information Administration's Monthly Energy Review showed an increase in the use of energy from coal.

World leaders have pledged to keep the global average temperature from rising two degrees Celsius above pre-industrial levels to prevent the worst consequences of climate change.

The US, along with the UK and other developed countries, is expected to pledge further actions on climate change early next year.


Global warming climate change lieThere has been no recorded global warming for 18 years [GETTY]

Climate expert William Happer, from Princeton University, supported Mr Coleman's claims.

He added: "No chemical compound in the atmosphere has a worse reputation than CO2, thanks to the single-minded demonisation of this natural and essential atmospheric gas by advocates of government control and energy production."

"The incredible list of supposed horrors that increasing carbon dioxide will bring the world is pure belief disguised as science."

In 2010 a high-level inquiry by the InterAcademy Council found there was "little evidence" to support the IPCC's claims about global warming.

It also said the panel had purposely emphasised the negative impacts of climate change and made "substantive findings" based on little proof.

Oct 20, 2014

The Myth of Carbon Pollution

Dr. William Happer at the Marshall Institute

On October 15, 2014 Dr. William Happer, Chairman of the George C. Marshall Institute, discussed "The Myth of Carbon Pollution."

"Carbon pollution" is a propaganda slogan for the campaign against carbon dioxide (CO2). It is not science. Atmospheric CO2 is not a pollutant but is essential for plant growth. Current CO2 levels are far below optimum for most plants, and far below norms of geological history, when CO2 concentrations averaged several times higher than present values. A substantial fraction, about 15%, of current world food production is due to the higher levels of CO2 compared to preindustrial values. Contrary to unambiguous computer predictions, there has been no statistically significant surface warming in at least 15 years. It is now clear that the warming potential of CO2 has been exaggerated by a large amount, and it is unlikely to be much more than 1oC for doubling of CO2. There is not the slightest evidence that more CO2 has caused more extreme weather or accelerated sea level rise. Nor is there the slightest support for the notion that government control of CO2 will "stop climate change." Many real environmental issues need attention, smog, waste disposal, short-sighted suburban development, adequate clean water, public health, etc. These are being overshadowed by the phony issue of "carbon pollution."

Dr. William Happer is Cyrus Fogg Brackett Professor of Physics (emeritus) at Princeton University, a long-term member of the JASON advisory group, and former director of the Department of Energy's Office of Science. In addition to being a fellow of the American Physical Society and the American Association for the Advancement of Science, he is a member of the National Academy of Sciences and the recipient of numerous awards, including the Alfred P. Sloan fellowship, the Alexander von Humboldt award, the Herbert P. Broida Prize and the Thomas Alva Edison patent award.


Dr. Happer's Powerpoint presentation is available here.

-----------

Marshall's Dr. William O'Keefe leads a panel on the so-called "Social Cost of Climate".

Dec 18, 2014

GLOBAL WARMING ALARMISTS ASLEEP AT THE SWITCH WHILE THE NORTHERN HEMISPHERE FREEZES

By M.Vooro

There is no doubt that winters have been getting colder in most parts of the world. According to NOAA, CLIMATE AT A GLANCE data, the trend of GLOBAL LAND and OCEAN WINTER TEMPERATURE ANOMALIES has been declining for 17 years or since 1998 at (0.06 C /decade).

The trend of GLOBAL WINTER LAND ONLY TEMPERATURE ANOMALIES declined at (-0.22C/decade.) So have the NORTHERN HEMISPHERE WINTER LAND ONLY TEMPERATURE ANOMALIES declined at (- 0.35C /decade) since 1998.

There is some evidence that the trend of NORTHERN HEMISPHERE LAND ONLY WINTER TEMPERATUREANOMALIES have actually been declining at (-0.18C/decade) since 1995 or 20 years. So winters have been cooling for 2 decades already, but not word about this from IPCC or NOAA.

Why are winter temperatures so important? Because very cold winters lead to cold spring and fall and if sustained over several years, to cold summers and lower annual temperatures as we have seen during 2014.

This pattern of declining temperature anomalies in every season of the year has been quite evident over the last several decades in the Northern Hemisphere. We mentioned previously that the trend of NH Land winter temperature anomalies showed a decline of (-0.18 C /decade) since 1995. By 1998, the trend of NH Land winter temperature anomaly was declining at (-0.35 C/decade). Since 2002 it is (-0.54C/decade) and since 2007 it is (-0.81C/decade). The decline is steadily increasing.

Since 2000, the NH spring land temperature anomaly also stopped rising and went flat between 2000 and 2007 after which it also started to decline at (-0.08 C/decade) Since 2005, the trend of the NH fall land temperature anomaly stopped rising and has been declining at (-0.05C/decade). Finally the trend of the NH summer land temperature anomaly stopped rising in 1998, was flat from 1998 to 2010 and has been declining since 2010 at (-0.7C/decade).

This pattern has led to a 17 year pause in the rise of global temperatures and could lead to 2-3 decades more of colder global temperatures. Rutgers University record of Northern Hemisphere snow extend since 1967, clearly shows and an increasing snow extent, especially since 1998.

Snow extent during the fall of 2014

Hemisphere fall snow extent was the highest in 47 years during the fall of 2014 at just over 22 million sq. km.

The trend of WINTER TEMPERATURE ANOMALIES for CONTIGUOUS US declined at (-1.79 F/decade) since 1998. There is some evidence that the trend of CONTIGUOUS US WINTER TEMPERATURE ANOMALIES have actually been declining since 1995 at (-1.13F/decade). The WINTER TEMPERATURE ANOMALIES for CANADA declined from an average of + 2.6 C during 1998-2000 to (-0.4C) by 2014 winter, or a cooling of some 3 degrees C.

A winter cooling trend is also apparent in EUROPE, and NORTHERN ASIA. I see this cooling pattern continuing until 2035/2045 when the oceans enter their cool phase as they did 1880-1910 and again 1945-1975.

Annual Contiguous US temperatures have been declining at (-0.36 F/decade) since 1998.

Global Annual temperatures have been flat since 1998 whether measured by land instruments or satellite data and the current climate models are falsely predicting warming 3 to 5 times higher than the current observable trend of temperature change. See the graph below showing the trend of CMIPS model mean (+0.21C/decade) and the observable actual global temperature trends (0.042C to 0.072 C/decade) from 1998 to October 2014.

Final comment

It is clear that there is little global warming in United States or the globe. Why are we even talking about CO2 levels and global warming in such an alarming way? If anything we should be concerned about the impact of falling temperatures. This cooler weather means a potential for more winter crop damage, winter snow and ice storms, more snow, major floods from spring snow melt, wind storms, and power outages as the cold and warm fronts meet more often and at bigger amplitudes. The net result is many areas may be unprepared for the current and more importantly the upcoming colder weather in terms of emergency planning, snow clearing infrastructure, heating fuel stocks( propane and natural gas) , local winter budgets , transportation needs , need to switch to more winter hardy crops , power outage repair capability and impact on local economy. It is time to get off this climate change due to global warming focus and concentrate on other more pressing and immediate problems that confront us today. US spent $55 billion dollars to cope with global cooling this past winter alone. The media recently reported that the US overall economy shrank 1% in the 2014 January to March quarter. The contraction in growth was blamed on a number of factors including an unusually harsh winter. These serious issues will be with us for the next 2-3 decades and may dwarf any global warming issues.


Dec 15, 2014

Science is being corrupted by political bias

Matt Ridley

As somebody who has championed science all his career, carrying a lot of water for the profession against its critics on many issues, I am losing faith. Recent examples of bias and corruption in science are bad enough. What's worse is the reluctance of scientific leaders to criticise the bad apples. Science as a philosophy is in good health; science as an institution increasingly stinks.

The Nuffield Council on Bioethics published a report last week that found evidence of scientists increasingly "employing less rigorous research methods" in response to funding pressures. A 2009 survey found that almost 2 per cent of scientists admitting that they have fabricated results; 14 per cent say that their colleagues have done so.

This month has seen three egregious examples of poor scientific practice. The most recent was the revelation in The Times last week that scientists appeared to scheme to get neonicotinoid pesticides banned, rather than open-mindedly assessing all the evidence. These were supposedly "independent" scientists, yet they were hand in glove with environmental activists who were receiving huge grants from the European Union to lobby it via supposedly independent reports, and they apparently had their conclusions in mind before they gathered the evidence. Documents that have recently come to light show them blatantly setting out to make policy-based evidence, rather than evidence-based policy.

Second example: last week, the World Meteorological Organization (WMO), a supposedly scientific body, issued a press release stating that this is likely to be the warmest year in a century or more, based on surface temperatures. Yet this predicted record would be only one hundredth of a degree above 2010 and two hundredths of a degree above 2005 with an error range of one tenth of a degree. True scientists would have said: this year is unlikely to be significantly warmer than 2010 or 2005 and left it at that.

In any case, the year is not over, so why the announcement now? Oh yes, there's a political climate summit in Lima this week. The scientists of WMO allowed themselves to be used politically. Not that they were reluctant. To squeeze and cajole the data until they just crossed the line, the WMO "reanalysed" a merger of five data sets. Maybe that was legitimate but, given how the institutions that gather temperature data have twice this year been caught red-handed making poorly justified adjustments to "homogenise" and "in-fill" thermometer records in such a way as to cool down old records and warm up new ones, I have my doubts.
In one case, in Rutherglen, a town in Victoria, a recorded cooling trend of minus 0.35C became a reported warming trend of plus 1.73C after "homogenisation" by the Australian Bureau of Meteorology. It claimed the adjustment was necessary because the thermometer had moved between two fields, but could provide no evidence for this, or for why it necessitated such a drastic adjustment.

Most of the people in charge of collating temperature data are vocal in their views on climate policy, which hardly reassures the rest of us that they leave those prejudices at the laboratory door. Imagine if bankers were in charge of measuring inflation.

Third example: the Royal Society used to be the gold standard of scientific objectivity. Yet this month it issued a report on resilience to extreme weather that, in its 100-plus pages, could find room for not a single graph to show recent trends in extreme weather. That is because no such graph shows an upward trend in global frequency of droughts, storms or floods. The report did find room for a graph showing the rising cost of damage by extreme weather, which is a function of the increased value of insured property, not a measure of weather.

The Royal Society report also carefully omitted what is perhaps the most telling of all statistics about extreme weather: the plummeting death toll. The global probability of being killed by a drought, flood or storm is down by 98 per cent since the 1920s and has never been lower - not because weather is less dangerous but because of improvements in transport, trade, infrastructure, aid and communication.

The Royal Society's decision to cherry-pick its way past such data would be less worrying if its president, Sir Paul Nurse, had not gone on the record as highly partisan on the subject of climate science. He called for those who disagree with him to be "crushed and buried", hardly the language of Galileo.

Three months ago Sir Paul said: "We need to be aware of those who mix up science, based on evidence and rationality, with politics and ideology, where opinion, rhetoric and tradition hold more sway. We need to be aware of political or ideological lobbyists who do not respect science, cherry-picking data or argument, to support their predetermined positions."

If he wishes to be consistent, he will therefore condemn the behaviour of the scientists over neonicotinoids and the WMO over temperature records, and chastise his colleagues' report, for these are prime examples of his point.

I am not hopeful. When a similar scandal blew up in 2009 over the hiding of inconvenient data that appeared to discredit the validity of proxies for past global temperatures based on tree rings (part of "Climategate"), the scientific establishment closed ranks and tried to pretend it did not matter. Last week a further instalment of that story came to light, showing that yet more inconvenient data (which discredit bristlecone pine tree rings as temperature proxies) had emerged.
The overwhelming majority of scientists do excellent, objective work, following the evidence wherever it leads. Science remains (in my view) our most treasured cultural achievement, bar none. Most of its astonishing insights into life, the universe and everything are beyond reproach and beyond compare. All the more reason to be less tolerant of those who let their motivated reasoning distort data or the presentation of data. It's hard for champions of science like me to make our case against creationists, homeopaths and other merchants of mysticism if some of those within science also practise pseudo-science.

In all the millions of scientific careers in Britain over the past few decades, outside medical science there has never been a case of a scientist convicted of malpractice. Not one. Maybe that is because - unlike the police, the church and politics - scientists are all pure as the driven snow. Or maybe it is because science as an institution, like so many other institutions, does not police itself properly.

Dec 09, 2014

EPA's Man-Made Cooling Crisis

Larry Bell

As many prominent scientists predict a prolonged period of global cooling, new EPA regulations are likely to cause critical power shortages and consumer cost hikes.

Bloomberg reports that the Brattle Group, a Cambridge, Massachusetts-based consulting company, estimates that forced coal plant closures may boost utility prices for grids serving one-third of the U.S. population by as much as 25 percent. Hardest hit by this blizzard of bureaucratic bungling will be economically-disadvantaged residents in the Midwest and Northeast during cold winter months.

About half of the plant shutdowns are expected to take effect next year. Teri Viswanath, director of commodities strategy at BNP in New York projects that this will cut approximately 20,000 megawatts of current coal plant power by the end of 2015. That capability will be replaced by only about 4,000 megawatts of natural gas along with some renewables.

Standard & Poor's is even more pessimistic. They project that 40 to 75 gigawatts - 75,000 megawatts - of coal units may be shut down by 2020. Among these, plant owners within America's largest grid - the mid-Atlantic - plan to eliminate 11,578 megawatts of available output through 2015. That's enough to supply more than 9 million homes.

Those shuttered coal plants which are eventually replaced with natural gas won't nearly make up the difference. Midcontinent Independent System Operator, Inc. which manages a Manitoba to Louisiana network expects to see a power shortage of about 2,000 megawatts by 2016, with increasing deficits mounting after that.

According to the U.S. Energy Information Administration (USEIA) 75 percent of the 35,374 megawatts in gas plant projects planned from 2014 through 2020 haven't yet started construction. While many still await regulatory approval, BNP's Viswanath said, "We are going through the lightest development cycle we've ever witnessed over the next decade and it's in response to a period of very, very low power prices ... What we're seeing is a net subtraction of supply."

Despite the shale boom which has reduced natural gas operations costs to between $30-$35 per megawatt-hour, the transition from coal at about $25 will still run up expenses. Philip Moeller of the Federal Energy Regulatory Commission (FERC) told Bloomberg, "We are really in for a wild ride for five to six years because of the amount of coal shutting down in such a short amount of time and the transformation toward more gas being used to generate electricity." He concluded, "Prices will definitely rise. The question is how much."

That rise in electricity prices won't likely create adequate investment incentive to replace EPA casualties. NRG Energy, Inc. CEO David Crane told Bloomberg, "When natural gas sets the marginal price of electricity, it not only makes it impossible to build any other type of power plant unless there is a market mandate but it also makes it impossible to build natural gas plants."

All of this self-inflicted regulatory recklessness puts populations in northern regions at special risk. As David Crane lamented regarding last winter's experience when power and gas prices surged: "The polar vortex scared us to death at NRG. If the polar vortex were to happen two years from now, I don't know what would have happened in the Northeast."

Such fear is well warranted. Even as atmospheric CO2 levels continue to rise, many scientists predict that the past 18 years of flat mean global temperatures is a prelude to a long period of deep cooling. One of them is a top scientist with the UN's Intergovernmental Panel on Climate Change (IPCC) an organization made famous by alarmist theoretical model-based global warming predictions eagerly trumpeted in the mainstream media.

Commenting on the present temperature pause which he believes can extend for another decade, IPCC's Dr. Mojib Latif of the Leibniz Institute of Marine Sciences recently told Bavarian Radio, "That does not surprise climate scientists like me at all, as for us this is completely normal."

U.S. and Russian solar physicists predict that Planet Earth may be heading into a very long cooling period correlated with periodically low sunspot activity. Dr. Habibullo Abdussamatov who heads Russia's prestigious Pulkovo Observatory in St. Petersburg believes that solar activity is waning to such an extent that that a deep freeze will last until the end of this century.

Observing that such events have occurred five times over the past 1,000 years, Dr. Abdussamatov points out, "A global freeze will come about regardless of whether or not industrialized countries put a cap on their greenhouse gas emissions."

While eternal and dramatic climate changes have nothing to do human influences, a clear present crisis truly does. Real blame for this man-made calamity must be attributed to activist EPA anti-fossil fuel agendas premised entirely upon political science.

Larry Bell is an endowed professor of space architecture at the University of Houston where he founded the Sasakawa International Center for Space Architecture (SICSA) and the graduate program in space architecture. He is author of "Climate of Corruption: Politics and Power Behind the Global Warming Hoax," and his professional aerospace work has been featured on the History Channel and the Discovery Channel-Canada.


Dec 19, 2014

97 Articles Refuting The 97% Consensus

The 97% "consensus" study, Cook et al. (2013) has been thoroughly refuted in scholarly peer-reviewed journals, by major news media, public policy organizations and think tanks, highly credentialed scientists and extensively in the climate blogosphere. The shoddy methodology of Cook's study has been shown to be so fatally flawed that well known climate scientists have publicly spoken out against it,

"The '97% consensus' article is poorly conceived, poorly designed and poorly executed. It obscures the complexities of the climate issue and it is a sign of the desperately poor level of public and policy debate in this country [UK] that the energy minister should cite it."

Mike Hulme, Ph.D. Professor of Climate Change, University of East Anglia (UEA)

Only 65 Scientists of 12,000 Make up Alleged 97% on Climate Change and Global Warming Consensus According to Breakdown of Cook et al study, say Friends of Science

In response to multiple inquiries from media and global warming advocates, Friends of Science issue this release to expose the statistical manipulation evident from the break down of the Cook et al paper. Friends of Science decry the linking of this flawed study with alleged danger from man-made carbon dioxide emissions (CO2) as there has been no global warming in 16 years despite a rise in CO2 levels; Friends of Science say the sun and oceanic oscillations are the main drivers of climate change, not CO2.

See faulty methodology of Cook study.

The following is a list of 97 articles that refute Cook's (poorly conceived, poorly designed and poorly executed) 97% "consensus" study. The fact that anyone continues to bring up such soundly debunked nonsense like Cook's study is an embarrassment to science.

See the list here.


Dec 18, 2014

Two Thousand Years of Northern European Summer Temperatures Show Cooling Trend

Paper Reviewed
Esper, J., Duthorn, E., Krusic, P.J., Timonen, M. and Buntgen, U. 2014. Northern European summer temperature variations over the Common Era from integrated tree-ring density records. Journal of Quaternary Science 29: 487-494.

In a paper published in the Journal of Quaternary Science, Esper et al. (2014) write that tree-ring chronologies of maximum latewood density (MXD) "are most suitable to reconstruct annually resolved summer temperature variations of the late Holocene.: And working with what they call "the world's two longest MXD-based climate reconstructions" - those of Melvin et al. (2013) and Esper et al. (2012) - they combined portions of each to produce a new-and-improved summer temperature history for northern Europe that stretches all the way "from 17 BC to the present." And what did they thereby learn?

As the international team of researchers from the Czech Republic, Finland, Germany, Greece, Sweden and Switzerland describes it, this history depicts "a long-term cooling trend of -0.30C per 1,000 years over the Common Era in northern Europe" (see figure below). Most important of all, however, they note that their temperature reconstruction "has centennial-scale variations superimposed on this trend," which indicate that "conditions during Medieval and Roman times were probably warmer than in the late 20th century," when the previously-rising post-Little Ice Age mean global air temperature hit a ceiling of sorts above which it has yet to penetrate.

Northern Europe summer (June, July, August) temperature reconstruction. Data shown in degrees C with respect to the 1961-1990 mean. Adapted from Esper et al. (2014).

And so we continue to collect ever more real-world evidence for the fact, that there is nothing unusual, unnatural or unprecedented about the Earth's current level of warmth.

References

Esper, J., Frank, D.C., Timonen, M., Zorita, E., Wilson, R.J.S., Luterbacher, J., Holzkamper, S., Fischer, N., Wagner, S., Nievergelt, D., Verstege, A. and Buntgen, U. 2012. Orbital forcing of tree-ring data. Nature Climate Change 2: 862-866.

Melvin, T.M., Grudd, H. and Briffa, K.R. 2013. Potential bias in 'updating' tree-ring chronologies using Regional Curve Standardization: reprocessing the Tornetrask maximum-latewood-density data. The Holocene 23: 364-373.